Crazy Vacation Rental Insurance Claims: $3,000 Chicken Sacrifice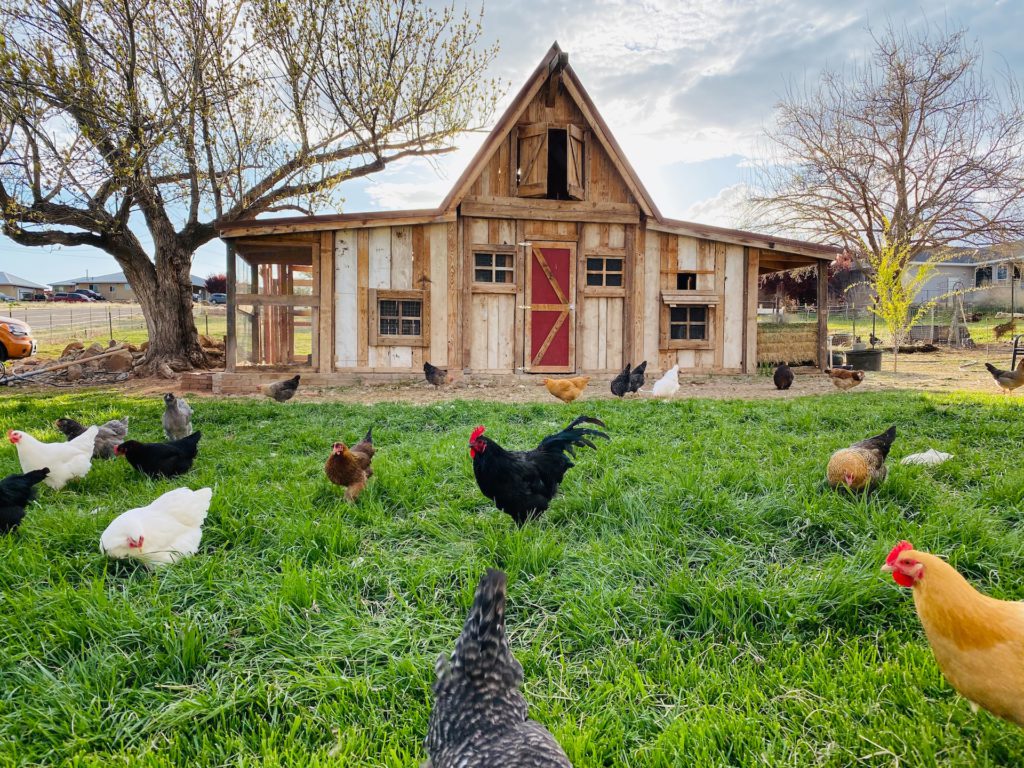 Welcome to Manic Mondays – Our claims-based blog series
When it comes to vacation rentals, things happen – and filing a damage or injury claim can help you fix the damages your guests cause. And, as the leading short-term rental insurance provider, we've seen our fair share of them. 
In fact, we've seen more than a fair share – we see them constantly. While most of them are pretty typical, occasionally, one comes along that shocks even the most seasoned claims veterans. 
Since our fast claims process and unique approach to covering your short-term rental is a huge part of our business, we wanted to provide a little insight into what it looks like on our end. And what better way to do that than by sharing some of these stories? 
Welcome to our new blog series: Manic Monday. Every other Monday we'll dive into a claim we've received, the story to go with it, and why, or if, it was covered. Our goal is to give you a better understanding of how our claims process works and offer a little entertainment.
Enjoy your turkey…not a chicken sacrifice in your short-term rental
For our inaugural post, let's start with one of our most startling claims to date. This one came to me a few years back, but has stuck with me for obvious reasons. The property manager submitted the claim for $3,000 for furniture replacement and structural repair. It's important to note that for all of our claims, we require a certain amount of detail and as many photos as possible so we can understand what happened and how to proceed. While I didn't initially think much of the claim, what I read in the description was definitely not normal: 
"A group of people stayed at our home for several days. During their stay, several items were damaged: oil splattered all over the kitchen, linens and towels soaked beyond what cleaning could handle, broken furniture, and more! But the worst thing we saw was a large amount of blood damage in the backyard that appears to be a result of a chicken sacrifice." 
Yes, you read that right. A chicken sacrifice. I probably should have warned you that a chicken was harmed in the making of this story, so I will spare you by not including the photos that were submitted with the claim. But you can take my word for it, this was more than just tossing some chicken on the grill.
Giving thanks for coverage
After the initial shock wore off, I was able to review the claim in its entirety, and concluded that with the photos (albeit, disturbing ones), description, and the invoice for repairs, the claim was approved and we were able to pay it out quickly. As for the trauma that comes from finding the evidence of a chicken sacrifice, unfortunately we don't cover that, but we are always here to talk about it. 
Now, I know what you're thinking…why would anyone need to sacrifice a chicken? Well, your guess is as good as ours. But if you're also wondering how this claim applies to you, the good news is that you don't need any sort of sacrifice to be covered if something happens. In fact, we prefer it that way. Ultimately, if a guest causes damage to your home, we cover it. The only thing we need from you is to tell us what is damaged, how it happened, and what it's going to cost, and we will handle the rest. 
Protection for the things you can't predict.
With Safely's short-term rental insurance, even the craziest claims can be covered.
Safely's Short-Term Rental Protection
Predictable coverage for unpredicable moments
Get A Quote
Amber is the Claims Leader at Safely and has been with the company for over four years. She manages a team of claims adjusters, working with company leadership to improve processes, maintain accurate documentation and educate team members across various departments on best practices. Before joining Safely, Amber worked as a GAP Adjuster Supervisor. Her early career includes serving as a customer service representative and unit manager at Assurant Specialty Properties as well as business operations manager at Farmers Insurance. Amber was born in Dayton, Ohio and earned a Bachelor of Science degree in Finance.
Subscribe to our articles