How to boost your vacation rental's appeal to business travelers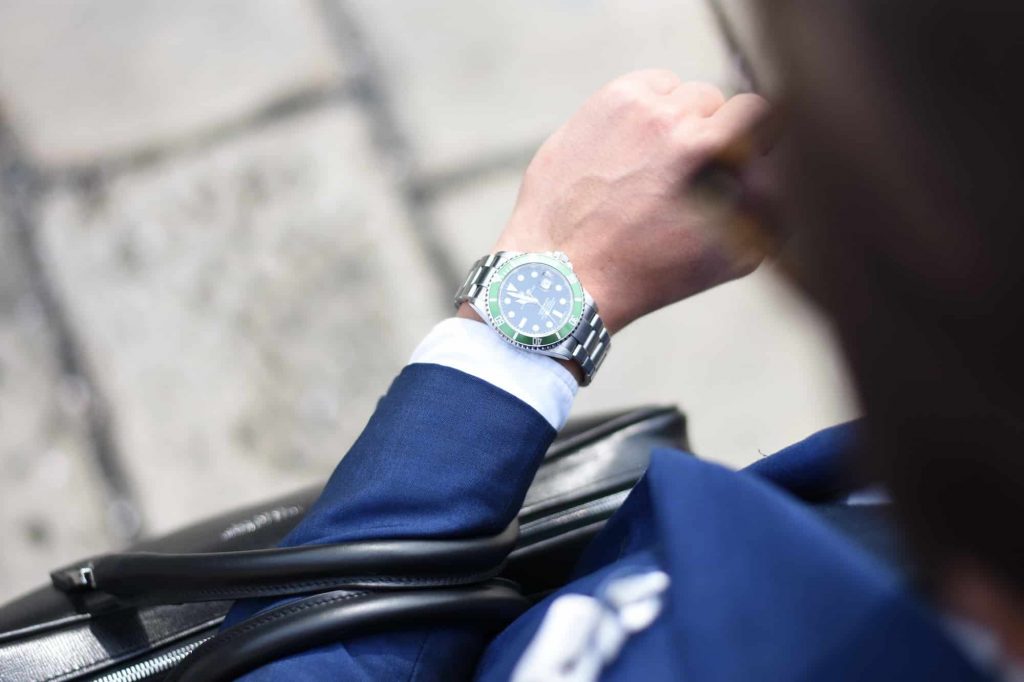 Today, many business travelers are comparing vacation rentals to hotels when researching where to stay during a work trip. Their mindset has shifted away from "vacation rentals" being only for leisure trips. For business travelers, their main concerns are that is a vacation rental offers similar amenities, convenience, and comfort to a hotel.
Business travelers are rapidly adjusting to this new reality, booking more rentals than ever before. In fact, over 250,000 companies have used Airbnb for Work, Airbnb's inititiave to increasing business bookings.
For vacation rental owners, business travelers can be excellent guests. They generally keep decent hours, travel solo, and pack light. And, as long as the listing is as described in the booking process, business travelers are self-serve types that keep to themselves.
After all, whether a client meeting or conference, business travelers are there to work. And since the company is paying, there's usually less price sensitivity with business travelers.
For vacation rental owners, this equation can mean big bucks. An easy-to-host guest that is willing to pay a premium for a consistent, comfortable experience. It's a win all around.
Here are four key pillars to making your vacation rental listing business traveler friendly.
Tweak your listing's description
When positioning your vacation rental listing as business travel friendly, start with the description. Terms like quiet, separate entrance, 24/7 doorman, easy access to transportation, and fully-stocked suggest that this listing is ready for business travelers.
If your listing is within a reasonable distance from business hotspots, like the city convention center or other event spaces, mention how long it takes to travel to those locations.
Since listing locations are not exact, guests can't see how long it will take to get from point A to B. This uncertainty leads some business travelers to just booking hotels.
It's all about putting yourself in the business traveler's shoes. What information would you need to make the right decision for an upcoming work trip? Provide that information, put the guest at ease, and show that you understand their priorities.
Guarantee the appropriate amenities
This is quite a simple trick: in your vacation rental listing, tweak the description to include a guarantee of available amenities. Rather than just a list of the things you provide, add a line that you guarantee that these amenities will be available. This puts their mind at ease about having access to the items they need to be successful during a business trip.
Airbnb, with its many listings in city centers, has created a "business travel ready" program to ensure that certain listings have the items that business travelers expect.
Things the business traveler must have are:
Reliable WiFi
24/7 check-in
Dedicated workspace
Iron and ironing board
Hair dryer
Hangers
Self-serve coffee/tea
Parking might also be a factor in the decision making process, as is access to fitness facilities.
If you want to go above and beyond, mention that you will personally grab other amenities that business travelers might be accustomed to getting from hotels: toothbrush, toothpaste, and razors come to mind!
Pick the right photos
While families might want want to know what's stocked in the kitchen, business travelers want to see the amenities listed above. And they want to see the bed!
Business travelers also want to get a feel for the neighborhood or building the listing is in. Are there any late-night food joints? What about coffee shops to get some work done before a client meeting? Let business travelers know waht they can expect by showing the neighborhood through pictures.
A picture of a pool or available fitness gear could be matched with a caption explaining how this is a perfect spot for the fitness-minded business traveler! Mentioning a quick dip after a long day of meetings is a good example of angling amenities towards different guests.
Be flexible
Business trips are usually less rigid than personal vacations. Sometimes the client might change the date, or a worker no longer has to attend a tradeshow.
As such, business travelers love flexibility. Hotels have spoiled travelers with free cancellation. So if you really want to be competitive, include a flexible cancellation policy so business travelers don't get stuck with the bill for a trip they can't take.
However you approach making your listing business travel friendly, just remember to consider each guest's individual needs for their specific trip type. By understanding the various types of trips — and ensuring that the space is exactly as described in the listing — hosts are well-positioned to earn a five star review each and every time!
Protect your business from costly damages with Safely's short-term rental insurance.
Safely's Short-Term Rental Protection
Predictable coverage for unpredicable moments
Get A Quote
Andrew is the co-founder and CEO of Safely, the industry's leading protection for short-term home rentals through its guest screening and liability insurance.
Subscribe to our articles