The State of the Vacation Rental Industry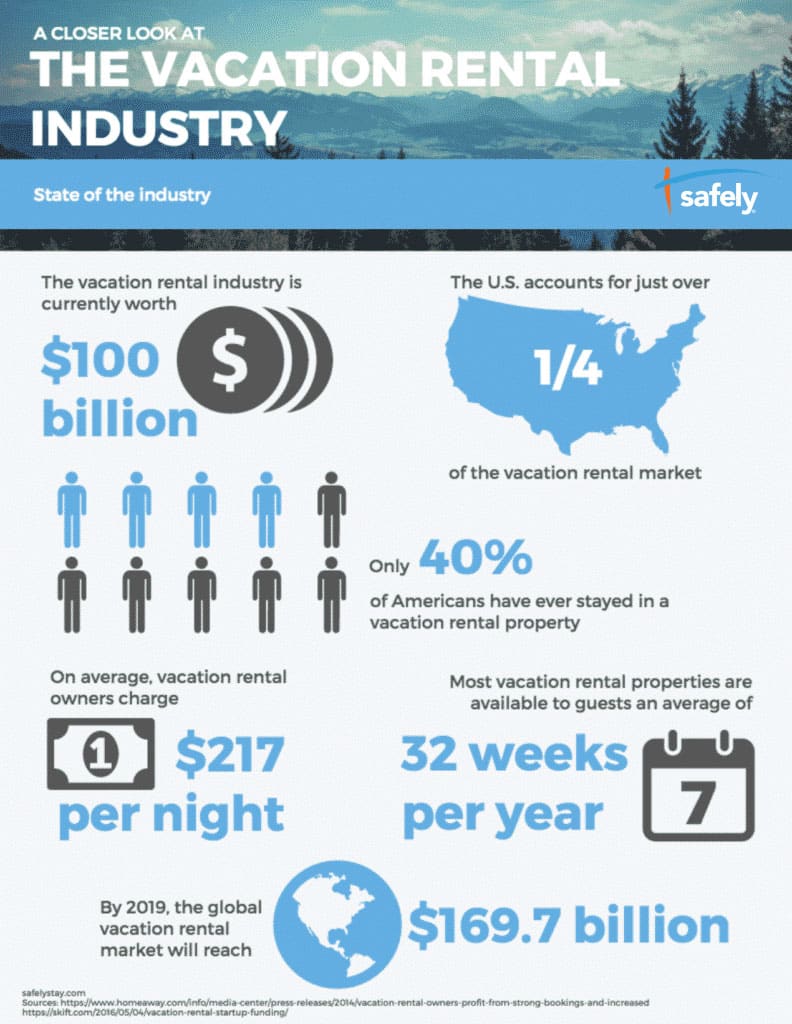 It's a story of opportunity. Whether you're a homeowner, a property manager, a traveler or all of the above, you have the ability to participate in and influence a market that is growing right beneath our feet. Yes, it's a little bit wild west at the moment. And while there are certainly risks, the rewards are at least equally as promising.
At Safely, we're working to mitigate those risks and amplify the rewards — for everyone.
Protect your business from costly damages with Safely's short-term rental insurance.
Safely's Short-Term Rental Protection
Predictable coverage for unpredicable moments
Get A Quote
Subscribe to our articles