The Property Manager's Guide to Attracting and Retaining Short-Term Rental Homeowners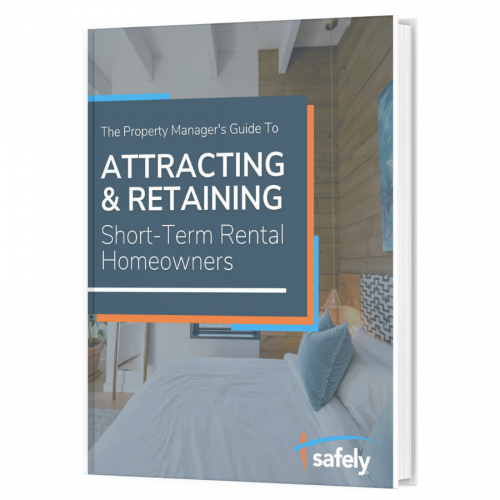 As a short term property manager, to successfully find and retain more homeowners, you need to understand the challenges that homeowners face, and build an effectivestrategy to resolve those challenges and demonstrate your value. In this eBook, we'll walk you through key strategies to understand homeowners' pain points, how to attract them, and how to retain them, by nurturing trust and lasting customer relationships. With these tips and techniques, you'll have everything you need to develop a winning strategy for your property management business.
Safely's Short-Term Rental Protection
Predictable coverage for unpredicable moments
Get A Quote
Amanda is a licensed insurance agent and the Vice President of Sales at Safely and has been with the company since 2021, leading new client onboarding and client initiatives. She is especially proud of her team's efforts to successfully drive down annual churn to 3% with a trending net revenue retention rate of 130%. Outside of Safely, you may catch a glimpse of Amanda playing a nurse on TV, prepping for her next art show, or on a date with her husband of 16 years.
Subscribe to our articles