Short-Term Rental Property Management: What Is It? How to Get Started?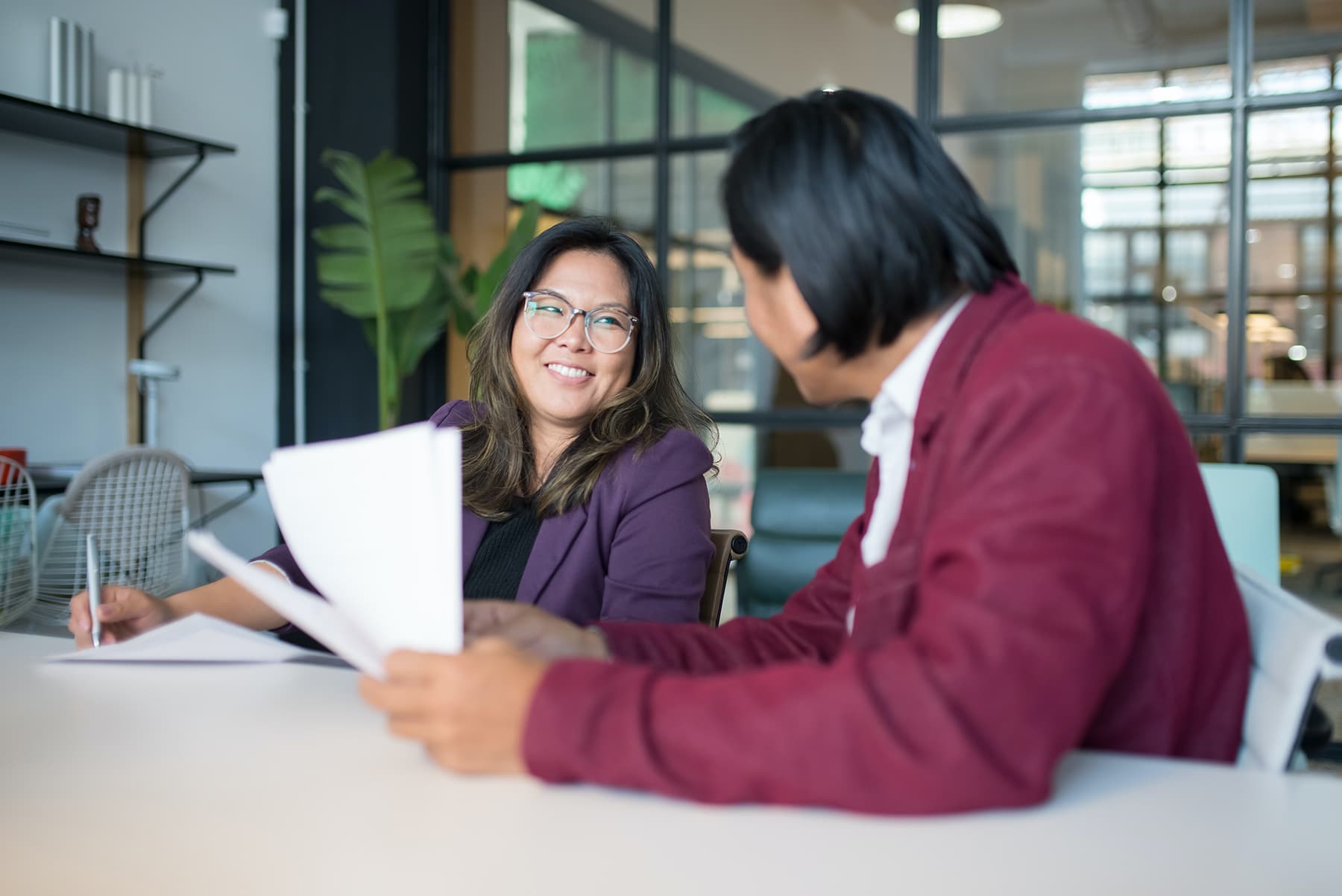 With the rise of platforms like Airbnb, Vrbo, and Booking.com, short-term rental property management has emerged as a lucrative opportunity for property managers to diversify portfolios and bolster their earnings potential. In this article, we explore what short-term property management entails and provide valuable tips on how to get started.
The Inside Scoop on Short-Term Rental Property Management
Short-term property management involves the renting of property such as a vacation home, apartment, or spare room for a short duration, ranging from a few nights to a couple of weeks. Unlike long-term rentals, where tenants sign extended leases, short-term property management caters to travelers seeking temporary accommodations for leisure, business trips, and special events. Once an emerging subsector of the rental market, this sector has evolved into a thriving industry in its own right.
A recent report by AirDNA projected a staggering 5.5% year-over-year growth for the short-term rental market in the US. The report also highlights the resilience of the short-term rental market, predicting it to be one of the least affected sectors in an economic downturn. People continue to travel throughout challenging economic times, seeking out moments of escape and adventure. The consistent demand presents an opportunity for those considering entering the short-term rental.
What Does a Short-Term Property Management Company do?
A short-term property management company ensures the successful operation and profitability of vacation rentals. By handling various responsibilities, they provide property owners with a hassle-free experience while maximizing rental potential. Typically the management fee is 20% of the rent revenue with the homeowner receiving 80% of the rent for each stay. Let's explore the key responsibilities of a short-term property management company so you can know what to expect:
Marketing and Promoting the Property Online
A property management company will effectively market and promote properties online. They employ strategies to attract potential guests and increase visibility across various platforms. By optimizing property listings, leveraging professional photography and the power of social media, a property management company will help to maximize bookings. For detailed information on marketing strategies for vacation rentals, check out How to Market your Vacation Rental for the Best ROI.
Guest Communication and Screening
Excellent customer service includes managing guest communication. Property management companies handle guest inquiries, respond promptly to messages, and ensure clear and timely communication throughout the booking process. They also conduct guest screening to ensure a smooth and secure experience for both property owners and guests.
Reservation Management
Handling reservations is a key responsibility. Property management companies manage the booking process, including confirming reservations, collecting deposits, and issuing rental agreements. They ensure that bookings are accurately recorded and synced across various platforms to avoid double bookings and maintain an up-to-date reservation calendar.
Housekeeping and Maintenance
Maintaining the cleanliness and functionality of the property is vital for guest satisfaction. Property management companies coordinate housekeeping services, ensuring that the property is cleaned thoroughly and stocked with essential supplies before each guest's arrival. They also handle maintenance requests promptly, addressing any issues that may arise during the guest's stay.
Pricing and Revenue Management
Property management companies optimize rental income with pricing and revenue strategies. They conduct market analysis, consider factors such as seasonality and demand, and set competitive rental prices. Additionally, they monitor market trends and adjust prices accordingly to maximize occupancy and revenue.
Responding to Guest Messages and Inquiries
Promptly responding to guest messages and inquiries ensures guest satisfaction and helps secure bookings. Property management companies provide detailed information about the property, amenities, and local attractions. They strive to create a positive guest experience from the first point of contact.
Handling Reservations and Cancellations
Managing reservations involves coordinating bookings, processing payments, and maintaining accurate records. Property management companies handle reservation changes, including cancellations, rescheduling, or modifications, ensuring that both guests and property owners are informed and supported throughout the process.
Overseeing Guest Check-In and Checkout
Smooth check-in and checkout experiences are essential for guest satisfaction. Property management companies handle key exchanges, provide detailed instructions for self-check-in, or arrange for personalized meet-and-greet services. They ensure that guests have all the necessary information to access the property and facilitate a seamless departure.
Restocking Supplies
To provide a comfortable stay for guests, property management companies arrange for restocking essential supplies after each stay. This includes replenishing toiletries, cleaning products, linens, towels, and other amenities to maintain a high standard of hospitality.
Arranging Property Cleanings and Maintenance Visits
Property management companies coordinate regular cleanings and maintenance visits to ensure the property remains in top condition. They schedule professional cleaning services between guest stays and conduct routine maintenance inspections to identify and promptly address issues.
Guest Reviews
Managing guest reviews is an integral part of a property management company's responsibilities. They encourage guests to leave reviews and respond to feedback, both positive and negative. By maintaining a positive online reputation, property management companies enhance the credibility of the property and attract more potential guests.
The Benefits to Homeowners of Hiring a Property Management Company
In choosing to hire a short-term property management company, homeowners unlock a range of benefits. Whether it's their primary residence or a far away second home, partnering with a professional management company offers numerous advantages. Let's explore some of the key benefits:
Professional Management Services
You can expect that a reputable short-term property management company will have the know-how to handle all aspects of property management, including marketing, guest communication, reservations, housekeeping, and maintenance. Their expertise ensures that the property is managed efficiently and effectively, saving homeowners valuable time and effort. Property management companies pay state and local taxes on your behalf and have all the applicable business licenses needed to run a short-term rental operation.
Improved Property Maintenance
Keeping a property in top condition is crucial for guest satisfaction and the long-term investment. Property management companies coordinate regular maintenance visits to ensure that the property remains in excellent shape. They also address any maintenance issues promptly, preventing minor problems from escalating into major repairs. By ensuring proactive and timely maintenance, property management companies safeguard the property and enhance its appeal to guests.
Positive Guest Experiences
Delivering exceptional guest experiences is a top priority for short-term property management companies. They handle guest communication with professionalism, promptly addressing inquiries and providing detailed information. By providing a seamless check-in and check-out process, maintaining cleanliness, and offering excellent customer service, property management companies create memorable stays for guests. Positive guest experiences lead to favorable reviews, repeat bookings, and increased word-of-mouth referrals.
Increased Rental Income
One advantage of hiring a short-term property management company is the potential for increased rental income. These companies have a deep understanding of the market, allowing them to set competitive rental prices based on factors such as seasonality, demand, and local market conditions. Through effective marketing strategies, broad distribution across multiple booking platforms, and strategic pricing adjustments, property management companies can maximize occupancy rates and rental income for homeowners.
Ability for Long-Distance Property Management
The challenges of managing a second property remotely can be overwhelming. Hiring a short-term property management company provides peace of mind in knowing that professionals are handling all day-to-day tasks, including guest communication, maintenance, and emergency response, ensuring that the property is well-managed, even from a distance.
Thinking of Starting a Short-Term Property Management Business?
Running a successful property management business requires careful consideration, dedication, and a commitment to providing exceptional service. Let's explore what it takes to become a short-term rental property manager and how to navigate the challenges that come with it.
Are you the right fit?
Before diving into the short-term property management business, it's important to assess whether you possess the qualities and skills needed to succeed. Understanding the sector and having a passion for hospitality, strong organizational abilities, and excellent communication skills are essential for effective property management.
Tips for Successful Short-Term Property Managers
To become a successful short-term rental property manager, it's important to have a solid foundation. You can start by familiarizing yourself with the intricacies of the industry. This comprehensive guide will provide you with key insights and practical steps to establish your property management business. Effective management strategies are needed in order to thrive in the competitive short-term rental market. Here are some essential tips for success:
Challenges of Short-Term Property Management
Understanding Your Guests' Needs – By gaining a deep understanding of your target audience, you can tailor your property and services to meet their specific needs, preferences, and expectations.
Providing Exceptional Guest Experiences – Delight your guests by going the extra mile. Offer personalized touches, respond promptly to their inquiries and requests, and provide clear and comprehensive information about the property and local attractions.
Maintaining a Clean and Organized Property – Cleanliness is paramount in short-term rentals. Ensure that your property is immaculate, well-stocked, and properly maintained to provide a comfortable and enjoyable stay for your guests.
Pricing Your Rental Competitively – Conduct thorough market research to determine optimal pricing for your property. Consider factors such as location, amenities, and seasonal demand to set competitive rates that attract guests while maximizing your revenue.
Staying Up to Date with Market Trends and Regulations – The short-term rental industry is constantly evolving. Stay informed about market trends, emerging technologies, and regulatory requirements to remain competitive and compliant.
While the short-term rental industry offers immense potential, challenges do exist. Be prepared for these hurdles and know how to overcome them. Some common challenges include:
Sales and Marketing to Property Owners – Attracting property owners to expand your inventory and revenue requires effective sales and marketing efforts to showcase the value and benefits of your property management services. See Safely's The Property Manager's Guide to Attracting and Retaining Short-Term Rental Homeowners [eBook] for expert advice and tips.
Dealing with Difficult Guests – Occasionally, you may encounter challenging guests. Handling these situations with professionalism, empathy, and effective communication is crucial.
Maintaining Property Cleanliness and Upkeep – Consistently maintaining the cleanliness and upkeep of properties can be demanding. You'll need to establish robust housekeeping protocols and schedule regular maintenance visits.
Managing Unexpected Maintenance Issues – These issues can arise at any time. Develop a network of reliable contractors and respond promptly to maintenance requests to minimize disruptions for guests and property owners.
Handling Cancellations and Refunds – Dealing with reservation cancellations and refund requests requires clear policies and effective communication. Maintain a well-defined cancellation policy that balances guest satisfaction with protecting your revenue.
Insurance Issues – As a property manager, it's essential to ensure that you and your clients are adequately protected. Understand the insurance requirements and options available for short-term rentals, such as liability coverage and property damage protection, in order to mitigate potential risks.
As an ambitious property manager, you'll want to prioritize the protection of your property portfolio and the future of your business. That's where Safely comes in! As the premier provider of short-term rental  protection, Safely's expertise and tailored protection plans will help you to navigate the risks associated with managing short-term rentals. Why wait, get in touch today!
Safely's Short-Term Rental Protection
Predictable coverage for unpredicable moments
Get A Quote
Andrew is the co-founder and CEO of Safely, the industry's leading protection for short-term home rentals through its guest screening and liability insurance.
Subscribe to our articles