How to Deal with Bad Reviews from Guests: A Guide For Vacation Rental Property Managers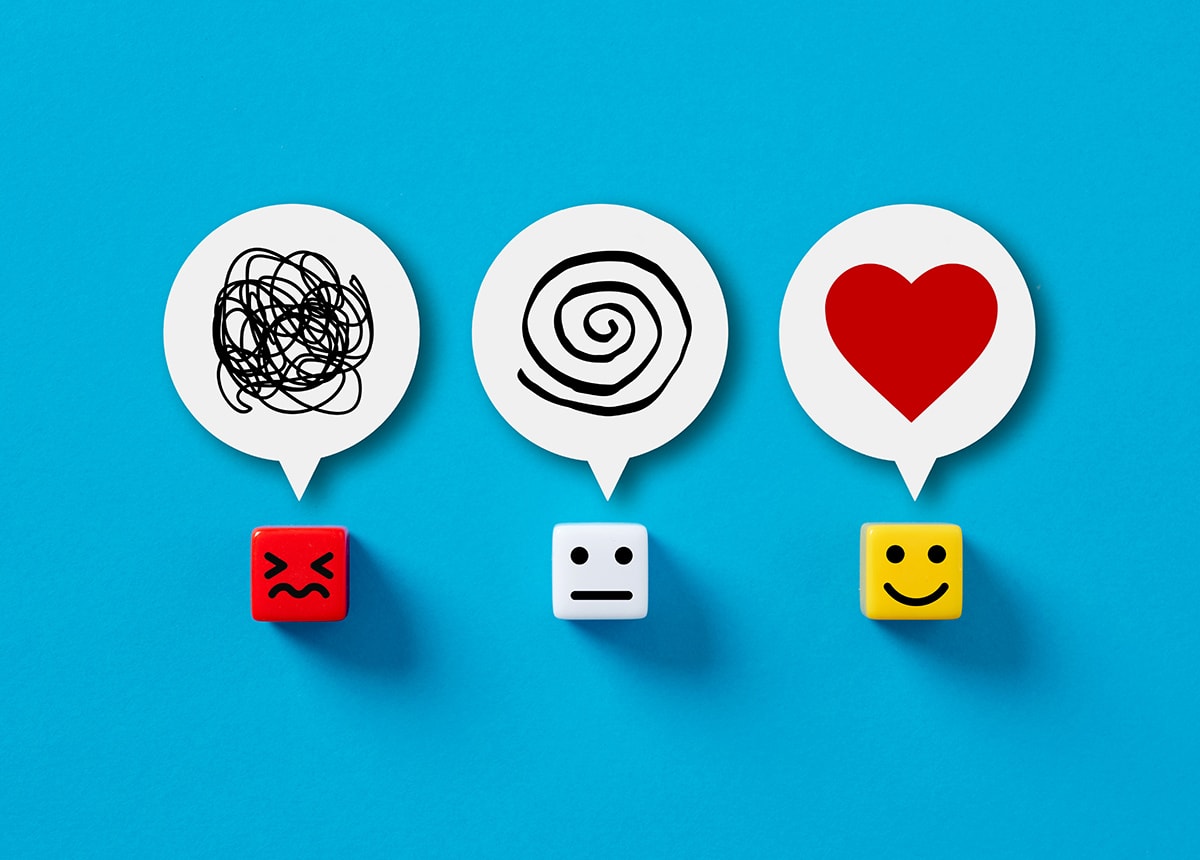 Tackling the challenge of negative guest reviews can be a daunting prospect for any short-term rental property manager. These reviews, visible to all potential future guests, can drastically impact your bookings and overall reputation. In fact, nearly 1/3 of consumers admit to checking the review ratings when evaluating rentals of comparable cost and comfort. While location and wifi are still in the top determining factors that potential guests want to see, reviews are right behind them.
So, what exactly can be done when a negative review is left? Should you respond, and what type of response is most effective? By taking the right steps, you can turn a bad review into an opportunity to show potential guests that you are committed to providing excellent customer service. We break down the key steps to managing a bad review and how you can turn it into an opportunity to show potential guests that you take customer service seriously.
Do I Need to Respond to Reviews?
Absolutely! Regardless of the platform, whether it's Google, Airbnb, VRBO, or other OTA sites like TripAdvisor or Yelp, responding to reviews is crucial. Customers are checking to see if the property manager is engaged and responding to guests who have had negative experiences. Actively addressing reviews, positive and negative, shows your guests that you value their feedback and are committed to improving their experience. It sends a powerful message to potential guests about your attentiveness and dedication to customer satisfaction.
By ignoring reviews, you miss out on the opportunity to show how focused you are on the guest's stay, which can significantly impact potential guests' decisions. So, in short, never underestimate the power of a well-crafted response to a review.
Steps to Take When Handling Bad Reviews
Understand How the Review Site Works
There are various websites where customers can post reviews, and they all function differently. Read up on the review platform's guidelines so you know what type of responses are allowed, what language is appropriate, etc. You don't want to inadvertently get your response taken down because it doesn't comply with their policies.
Additionally, if a review was left maliciously or breaks the review site's terms of service, you can usually flag it for moderators or your account rep to investigate. By understanding how the review site works, you can take appropriate action and make sure your response is compliant with their rules.
Investigate the Situation as Reported by the Guest
Before responding to a review, it is important to take the time to find out what actually happened to cause the negative review. Was it a misunderstanding? Or is there something more serious going on that needs to be addressed?
This may involve talking to your management team, reservations agents, the guest, your housekeepers who cleaned the property, maintenance and other members of your team. This will help you gain perspective and better understand what really happened and how best to address it.
Don't Respond to Reviews with Your Emotions
It's easy to get caught up in the moment and take a negative review personally. However, it's not productive and can hinder your ability to address the situation objectively. Instead, stay focused on understanding what went wrong and how you can make it right for the guest.
Instead of a knee-jerk response, it's best to take some time and think through the situation before crafting a response, so you can make sure it conveys your message effectively and professionally.
Take it Offline as Soon as Possible
You should take the majority of your interaction with a complaining guest from a public review forum to an offline, private setting as soon as you can. This can shut out any more negative responses from the guest or from others who may begin to comment about this perfect stranger's review.
It is a best practice to mention the fact that you have reached out to this guest via phone or email to address the matter further. Note: If you do this, then you better be sure someone in management has indeed reached out to the guest! You can also ask the guest to reach out to you to discuss their stay.
Since every situation is different, you shouldn't air all the details for every complaint publicly. You want to take it offline for many reasons, the least of which is that it isn't wise to offer refunds or compensation publicly. This can cause a run of others wanting the same. Making generalized statements publicly will help shield you from a string of other complaints either in the initial string of replies or further down the line.
There is an exception to discussing refunds openly. If you have already issued a refund, you should make that very clear in your response. An example, "We wanted to confirm that we issued a refund to you on [date], to the account on file. Please call or text us if you have any questions about your refund and we will be happy to assist you."
Thank Them, Apologize, and Own Your Responsibility
When responding to a negative review, be sure to be direct and acknowledge the issue. Avoid anything that comes off as defensive or dismissive. You must own your responsibility and empathize with the guest's experience. Even with a bad review, you should thank them for taking the time to leave feedback. You should apologize for their experience.
It's crucial to remember that you are not only responding to the reviewer but also every potential guest that you may ever have in the future. Keep your response professional yet personable.
Tips to Create an Effective Response to a Negative Short-Term Rental Review
Acknowledge the issue: A genuine apology goes a long way. Start by acknowledging the guest's experience and apologize for any inconvenience they faced during their stay. Use "we" statements, such as "We are sorry to hear about your experience during your stay with us."
Explain what you've done to address it: While you may not be able to offer a full refund or additional compensation, acknowledging what steps you have taken to address the issue can help provide comfort and assurance that future guests won't face the same issue. Be sure to say that you have reached out to them about the issue or any other communication you've had with them, such as "We have been in email contact with you."
Offer additional help or support: In some cases, you may be able to offer further help or support to address any remaining issues. This can even be a gesture, like offering a complimentary credit or even a free night's stay on their next visit, but remember to take these steps offline and not in a public response.
Respond to Bad Reviews as Soon as You Can: Timeliness Is Key
While it's important to take the time to craft an appropriate response, the timeliness of your response is equally important. 53% of customers expect brands to respond to negative reviews within 7 days, so the sooner you can respond, the better.
A timely response shows that you are aware of any issues and have taken immediate steps to address them. For example, if a guest mentions that their stay was unpleasant due to an inadequate cleaning service, you'll want to respond as soon as possible to apologize and explain what steps have been taken to prevent similar issues in the future. This gesture of taking responsibility can help put anxious potential guests at ease and provides an opportunity to display your dedication to customer service.
What is the Best Way to Combat Bad Reviews?
Answer: Solicit Good Reviews from Guests. In the short-term rental world, you find out fairly quickly that you cannot please everyone. The best way to combat a bad review from an angry guest is to get ten good reviews from guests who had a good experience and hopefully drown out the bad review. In fact, guest reviews should be a priority in your short-term rental business. There are a few simple things you can do to encourage reviews:
Send an email or text message after the guest has checked out, thanking them for their stay, and ask if they'd be willing to leave a review. Leave a link in the email on the platform you want them to use for the review. Bad review on Google? Leave the Google review link. There are automated systems such as Podium or even your property management software that can handle these tasks.
Include a card or hand-written note in the property with a QR code or instructions on how to leave a review. Some property managers also send or post QR code review links in the unit.
Respond to reviews, positive and negative, as this encourages customers to leave more feedback and shows potential guests that you care about customer service.
Bad Reviews are a Learning Opportunity for Property Managers
Negative reviews can be tough, but they don't have to be a bad thing. In fact, with the right approach, these reviews can actually help you improve your internal processes and ensure future guests have a more positive experience.
Take the time to reflect on any negative reviews and consider if there are areas where you could further improve your property management process or provide additional support to guests. For example, if you receive multiple reviews mentioning that check-in was slow or complicated, this could indicate that it's time to re-examine the process and find ways to make it more efficient.
Crafting thoughtful, professional responses to bad reviews will ensure that your guests feel heard and respected while also helping maintain a positive online presence. So don't be afraid of the occasional bad review – use it to make your operation even better!
Safely enjoys being a resource for property managers, hosts, and homeowners. Be sure your properties are covered with a Safely Protection Policy!
Safely's Short-Term Rental Protection
Predictable coverage for unpredicable moments
Get A Quote
Subscribe to our articles