Make Your Short-Term Rental Stand Out by Understanding Your Guests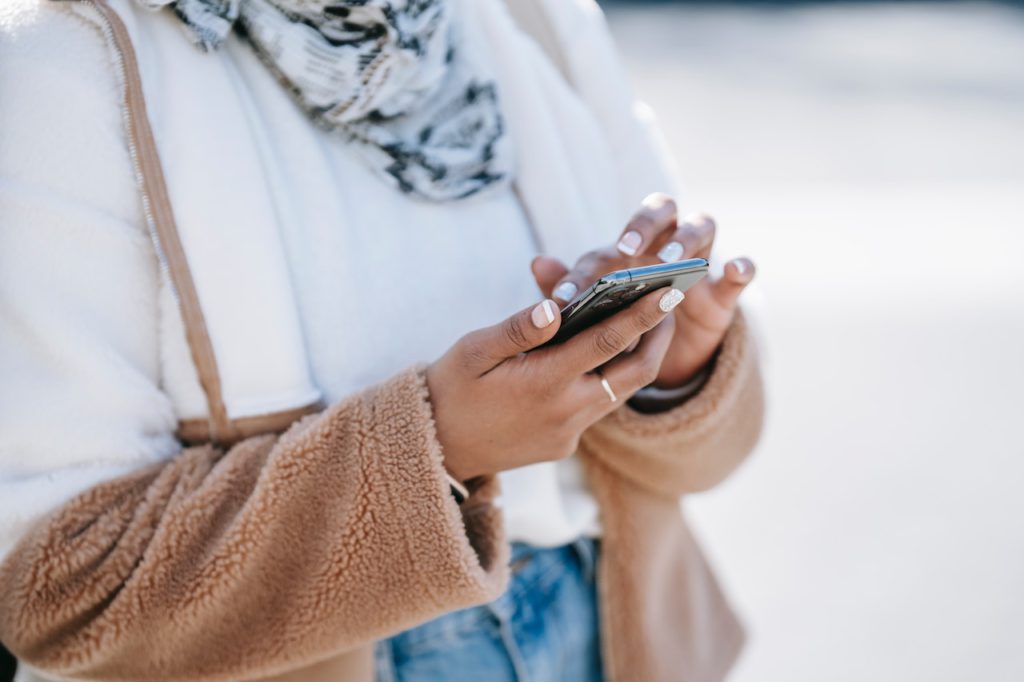 The competition in the short-term rental (STR) market is fierce, with lots of regions quickly becoming saturated with vacation rentals. This might be good for travelers, but it makes it increasingly difficult for your property to stand out from the crowd.
Even with an amazing rental space and location, you need to find new ways to differentiate your stays—but that's not to say that you need to spend buckets of money on amenities and luxurious furniture.
You can develop a competitive edge and uniqueness by responding to your guests' needs.
In this piece, we'll share some of the best practices to help your vacation rental stand out, and look at some of the actions you can take to better appeal to guests' specific needs. We'll talk about:
Simple and stylish design tips
Creating an optimal guest experience
Offering stand-out guest amenities
Practices to promote inclusivity
Putting your guests' needs first
Protect your business from costly damages with Safely's short-term rental insurance.
Keep decor simple and stylish
Have you ever been afraid to touch anything while staying at a friend's house?
Chances are, guests will feel the same way if a property isn't clean and functional. Having said that, the space shouldn't feel cold and uninviting. Your guests should always feel comfortable throwing down their bags and getting settled. Finding a balance between the two is key.
Use neutral tones with accents of color
Using color is a great way to add personality and make the space feel more alive. Adding some extra accents like colorful throw pillows or a piece of artwork can change the entire space.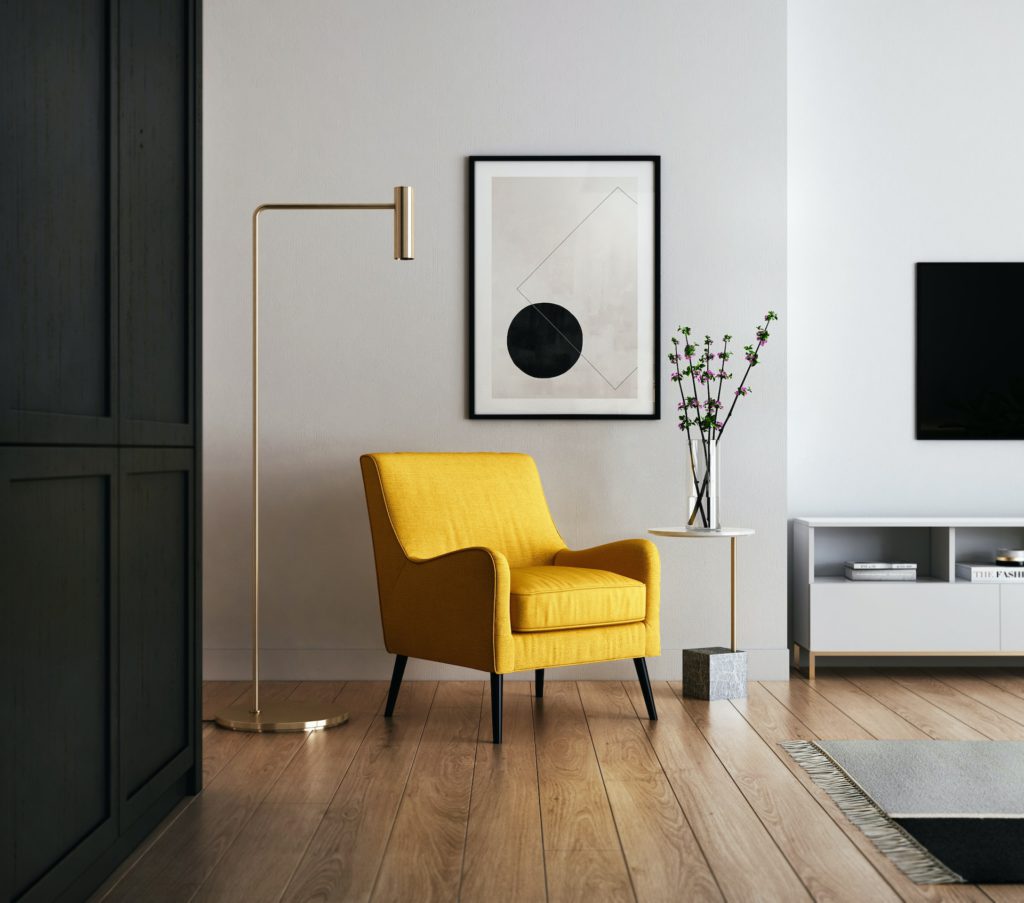 As a general rule of thumb, use bright colors sparingly. Start off with a neutral base on walls and larger furniture and add in color as you go. Loud patterns and colors that cover big spaces might not be to everyone's taste.
But, if you're trying to make bolder design decisions, using more decisive colors and patterns might help you achieve the look you wish to create. Try playing with moodier dark wall colors for a more dramatic appearance. For a more eclectic feel, throw in some colorful patterned textiles, and carpets.
Opt for low-maintenance furniture
Think about furniture with finishes, colors, and materials that wear well and are easy to clean. It will save you time preparing the space in between stays.
Try to avoid fabric upholstery if at all possible. Leather and vinyl couches are much easier to quickly wipe down than those with fabric. Also, pick furniture that is easy to vacuum around, like elevated side tables and cabinets. This will help you quickly clean hard-to-access spaces, which is especially handy if your property allows pets.
Mismatch (a little)
Throwing in a little bit of old and new can be a fun and affordable way to improve your property's appearance. Rather than overspending on a new matching furniture set, visit flea markets and look out for objects with vintage style and personality.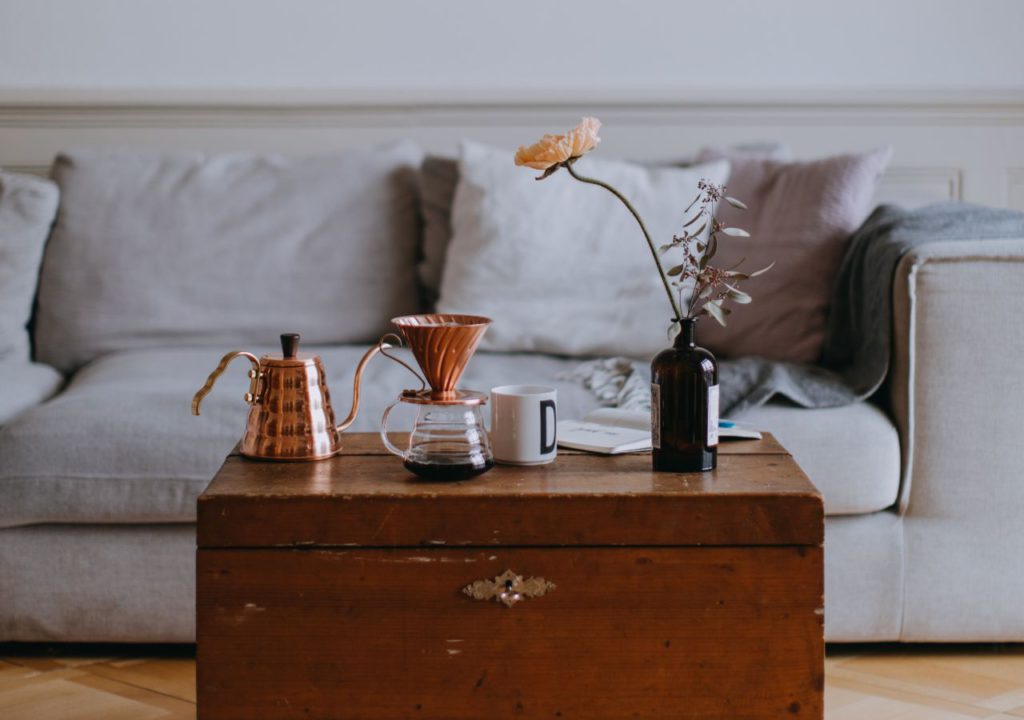 Although the space should feel coherent, there's no pressure to make everything match. It can give your rental property a little bit of quirk and warmth to design outside of the lines (within reason).
Put yourself in the guest's shoes
Pretend that you are the guest trying to decide where to stay for the night. After looking at your listing and your competitors' listings, is there anything that makes your property jump out?
That's not to say that your listing needs to include every single high-end amenity out there. But it does mean that you should have a few qualities that make your property a rare find and really wow potential guests. In this section, we'll give you some tips on the following:
Guest communication
Room preparation
Surprise details
Guest security
Communication with a personal touch
Responsiveness and personalization are the hallmarks of exceptional guest communication. Here's how you can better connect with guests who book a stay at your property.
Engage your guests before their arrival
Go beyond the standard confirmation email and check-in information. Before guests arrive, get them excited about what there is to see and do. Share practical information with them as well, like the local weather forecast and transportation options.
A good way to send this information is through a personalized welcome email. Additionally, you can attach digital guides and guest books with everything they need to know about their stay.
Give them a tour of the property's features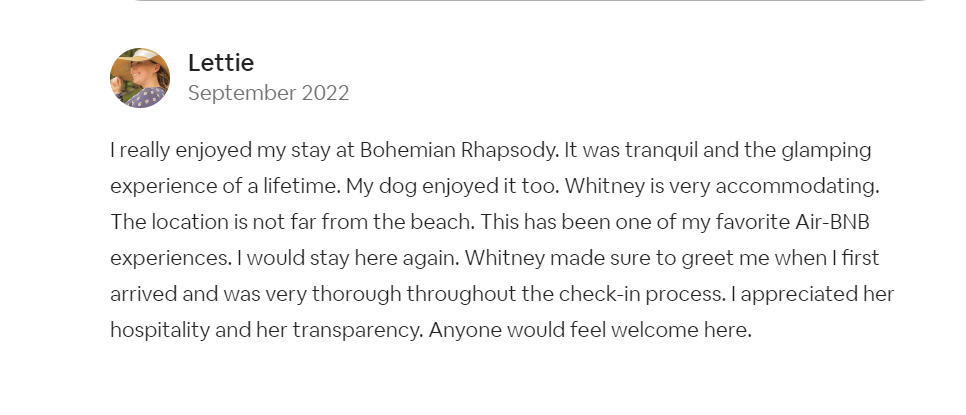 Showing guests around is the best way to make them feel settled and comfortable. You don't need to be physically present to do this. In fact, according to a Vacasa case study, listings with virtual tours have 12% higher booking rates and three times greater engagement than other listings in their area.
Note that Airbnb does not allow you to embed tours on their website directly, but you can work around this (and even increase direct bookings) by adding a QR code that takes visitors to your website.
Beautiful room preparation

One way to show guests you care is by keeping your rental stocked with everything they might need. Guests will be able to kick back and relax when they find a clean space with stocked cupboards. Aside from routine room preparation, make sure that decoration details and the room aesthetic is on point. Add some plants, string lights, and wall hangings to help create a special atmosphere.
Also, go above and beyond with extra services like mid-stay cleaning—anything that provides extra convenience for your guests as they enjoy their vacation.
Be sure to keep a vacation rental inventory checklist handy to help you remember all of the details. If you want to go one step further, include some luxury amenities in your stay. We'll go into detail on this later.
Thoughtful surprises

Go the extra mile and welcome guests with a basket full of extra treats. A bottle of wine with some local cheese is an excellent way to make guests feel right at home. Here are some other surprises that guests will love:
Slippers
Face masks
Extra toiletries, like bubble bath, and shower gel
Blindfolds and earplugs
Phone charger
Chocolates
Local foods and souvenirs
Security and peace of mind
Above all else, you want guests to feel safe. Stand out for being the most trustworthy and secure option as guests are scrolling through listings.
There are two ways to do this: (1) Equip your stays with security gear to prevent problems from occurring, and (2) Provide STR insurance that protects guests with liability and damage coverage. Their feelings of confidence in you will be tenfold if you can achieve both.
Think about parents with small children who might be preoccupied with the possibility of them breaking something and incurring a massive charge as a result. Providing a baby gate might help them to keep an eye on their little one, while coverage for damages will lift a huge weight.
Here's what to include to prevent problems from occurring and better protect your guests:
First-aid kits
Emergency contact phone numbers
Smoke and carbon monoxide detectors
Fire extinguishers and fire blankets
Babyproofing (electrical outlet safety covers, baby gates, playpen)
Security cameras
Smart locks
STR insurance
Attract guests with stand-out amenities
As much as you might want to, installing an elevator or solar panels might not be feasible for your property—but you can still make your listings stand out by thinking about your target market and their specific needs.
The goal is to maximize the quality of your guest's stay while minimizing the upkeep and maintenance expenses. Here are some tips to help you choose the right amenities for your property.
Make use of outdoor space

Whether you have a cabin in the woods or a property close to the beach, include amenities that help guests enjoy their time outside.
This doesn't mean you have to put in a pool or jacuzzi. You can provide guests with a unique outdoor experience with a very small investment and maintenance expense. Outdoor furniture and water toys are inexpensive amenities that can really give you an excellent return. Here are some extras you can include to impress guests:
Hammocks
Kayaks
Outdoor furniture
Barbecue
Citronella candles
Water toys
Ski gear
Fire pit
Picnic area
Swings
Think about pet owners and parents
In many ways, it can be advantageous to attract families to your vacation rental. Families are more likely to make lengthy reservations and they are often less of a security concern. To better appeal to families, especially those with younger children, be sure to include the following:
Highchairs, playpens, folding cribs
Games and activities for kids
Stroller
Baby bathtub
Puzzles
Board games
Books
While there are pros and cons to making your vacation rental pet-friendly, it can help to boost your occupancy rates. Here are some extras that will help make pet owners want to book their next stay with you:
Dog/cat bed
Food and water bowls
Pet treats and toys
Cat scratcher
Offer high-speed Wi-Fi and streaming services
Unless your listings specifically target "off the grid" travelers, high-speed Wi-Fi and streaming services are excellent amenities to offer your guests.
Cable television sets are quickly on their way out and on-demand streaming services are becoming the widely preferred norm. Here are some of your best streaming options:
Netflix (by far the most popular option)
Disney+
Hulu
Amazon prime
Apple TV
Provide parking options
A big problem that many guests tend to have, especially when traveling to larger cities, is finding a good place to park.

Great parking is a big advantage but it might not always be possible to include free parking. However, even if guests need to pay, providing all the information on how to easily park will often be highly appreciated.
Include extra snacks

Aside from the standard kitchen appliances and cooking essentials, providing your guests with some snacks, like granola bars or fruit, can help set you apart from the competition. Here are a few ideas you might want to include.
Non-perishable snacks like dried fruits and cereal bars (avoid nuts to cater to those who have allergies)
Water and soft drinks
Breakfast pastries
Dry meals
Make your properties and listings more inclusive
The concept of diversity and inclusion is often overlooked in the vacation rental industry. Unconscious bias particularly affects disabled travelers, who often experience a hard time finding accommodation they can easily access with facilities they can use.
To be extra clear on your listing descriptions, include plenty of photos, measurements, and plans. That will make your listing more inclusive and help travelers avoid any unwelcome surprises when they arrive.
Include property specs
Be as descriptive as possible about access points and features that could be problematic for disabled travelers, elderly travelers, and travelers with small children. Be sure to indicate:
If there are ramps
Doorway measurements
If there are grab bars in bathrooms
Roll-in showers
Heights of surfaces, like beds and tables
Property floor plan
Provide informative photos
While taking photos of your property, you'll want to make sure that you are providing guests with an honest representation of what they can expect during their stay. Here are some of the key spots that you need to photograph:
Entrances and points of access to your property
Hallways and doorways
Stairs
Bathrooms
Showers
Handrails
Try to avoid angling your camera and distorting the image in any way while taking pictures of these spaces. The idea is to give travelers an accurate idea of the physical requirements needed to access the property and move from one room to the next.
Putting your guests' needs first
Standing out to your ideal guests doesn't just mean providing them with luxurious amenities. As much as these can be attractive, it's really about understanding their needs and surpassing their expectations.
To sum up, here are some of the key points to keep in mind:
Go for simple and stylish design choices. Don't be afraid to use accent features and express your personality.
Provide personalized communication with your guests, even if you're renting remotely.
Choose amenities that cater to your target audience.
Think about ways to make your space more inclusive and be sure to include clear details in your listing about accessibility.
Whether you're hosting a family with small children or travelers with special needs, you'll want to do everything possible to ensure the safety and satisfaction of your guests—and with short-term rental insurance, you can stand out from the competition by putting security and peace of mind first.
Protect your business from costly damages with Safely's short-term rental insurance.
Safely's Short-Term Rental Protection
Predictable coverage for unpredicable moments
Get A Quote
Andrew is the co-founder and CEO of Safely, the industry's leading protection for short-term home rentals through its guest screening and liability insurance.
Subscribe to our articles