Vacation Rental Insurance: 6 of the Best Companies [2022]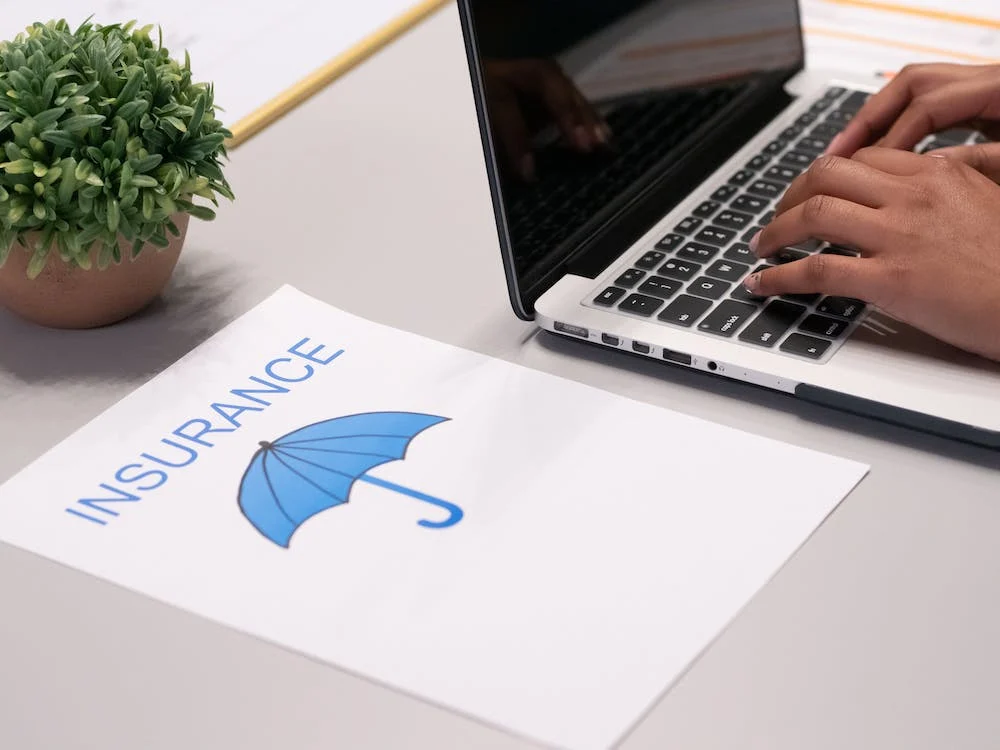 When even Airbnb admits that its Host Damage Protection offer is "not an insurance policy," you know you need to look elsewhere to make sure you're covered in case the worst happens.
But short-term rental insurance can feel complex and intimidating, especially if you're not exactly sure what to look for when comparing companies and policies.
To make it easier, we've outlined:
Of course, full disclosure: You're reading this on the Safely blog, and it's no surprise that we work hard to offer what we believe is the best vacation rental insurance option.
But we also understand that as a responsible vacation rental host or property manager, you'll want to do your research before you make a decision. And with something as critically important as insurance, you want to be absolutely certain you've looked at all the best options before you invest.
That's why we're here. We've compared the following companies to help you decide:
Safely
Superhog
Proper
Rental Guardian
Generali
InsuraGuest
We've summarized each and suggested which might be best for you depending on your vacation rental and business needs.
Protect your business from costly damages with Safely's short-term rental insurance.
What makes a best-in-class vacation rental insurance company?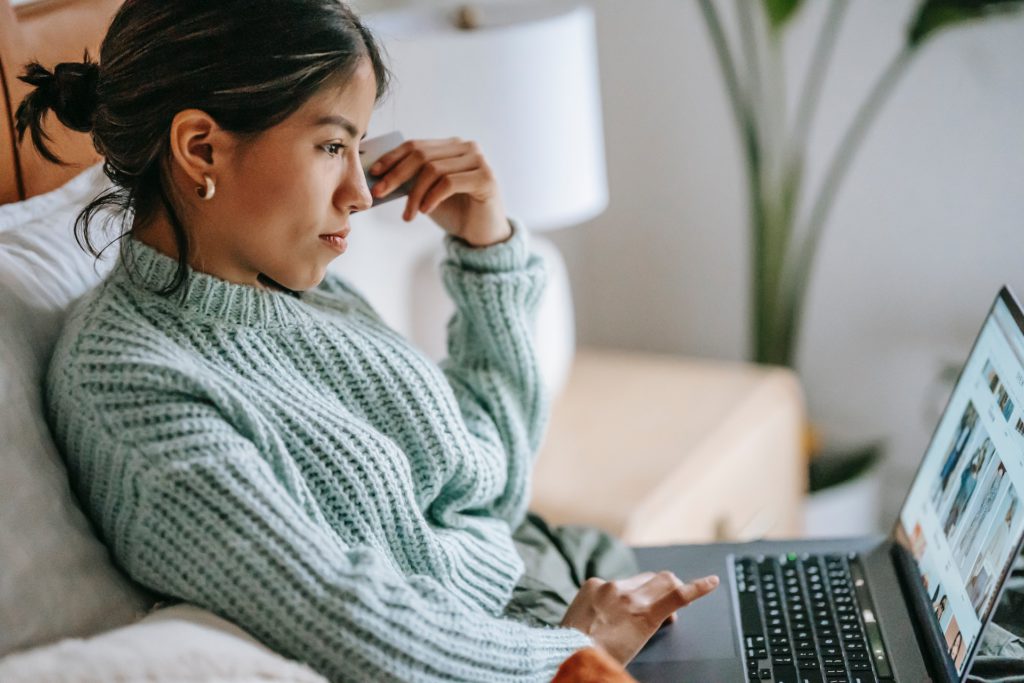 With so many short-term rental insurance options available, it's important to identify the key features that will complement your business model.
To make an apples-to-apples comparison of available insurance providers, let's review them on the following categories:
How easy is their claims process?
Good vacation rental insurance companies make it easy for you to make a claim with a process that's fast and simple to follow.
How quickly do they provide claims payouts?
When dealing with damage at your rental property, the last thing you want is a long payout time from your insurer.
A good insurance company should have a strong history of fuss-free, fast payouts.
What are their policy terms, conditions, and commitments?
Good vacation rental companies should offer you the option to only pay for insurance when your property is actively being rented, so you're not left paying out of pocket when you don't have a reservation. Safely and InsuraGuest both offer this.
Who is covered or named on the policy?
Look for vacation rental insurance policies that cover the property manager, homeowner, and guests.
How do they verify the identity of your renters?
Guest screening isn't technically part of insurance, per se. However, many good vacation rental insurance companies offer it because it's such a useful tool when it comes to preventing bad stays before they happen, and identifying potentially problematic guests before they arrive.The best guest screening platforms make the process unobtrusive, fast, and will scan for criminal records, as well as check for fraud risk and previous damage.
Here's what vacation rental insurance should cover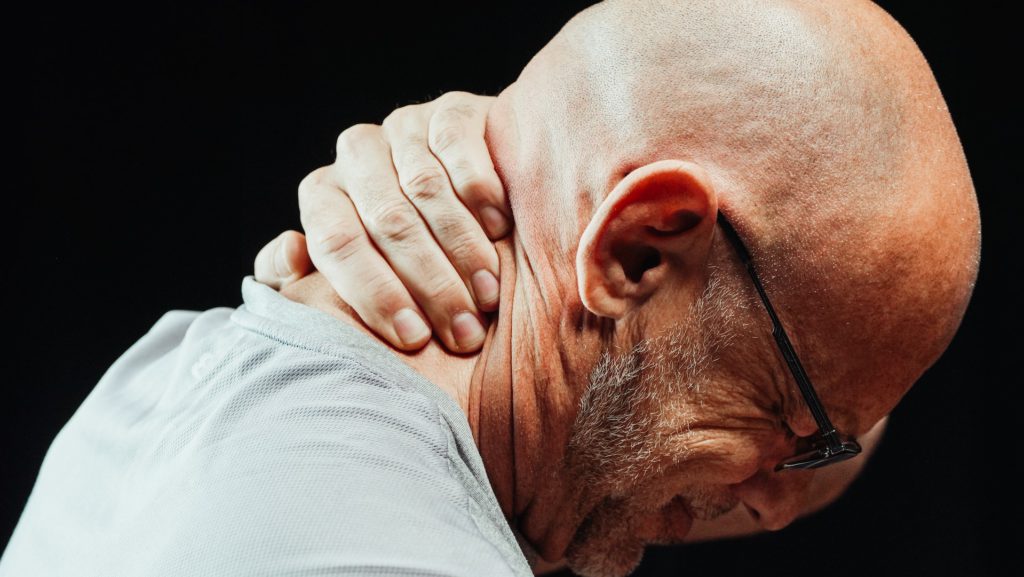 Now we've looked at what best-in-class companies should offer, let's look at exactly what your chosen policy should include. We recommend:
Property contents and belongings – Ensure your policy covers the replacement cost
Structural property damage – Good policies will cover labor and material costs too
Bodily harm – Make sure you're covered for issues such as the accidental physical injury of a guest
Personal liability – Protect yourself in case an injured guest sues you
Guest screening options – Screening guests in advance offers even more protection, so if this is included in your package, it's definitely an added bonus
The 6 best vacation rental insurance companies
Here's our pick of some of the most popular options for vacation rental insurance today.
1. Safely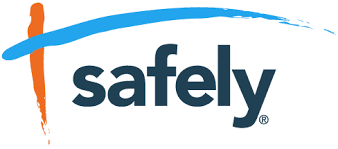 Safely provides comprehensive insurance specially designed for vacation rentals. That means our professionals understand the risks and issues that come with renting your home out to strangers, and we're highly specialized in the industry.
Our claims process is quick and easy (simply take photos and submit the claim online), and offers coverage of up to $1,000,000 for injury and damage. Safely also offers guest screening as a complimentary service, which detects the risk of disrespectful guests, fraud, and even more serious crimes—so you can stop high-risk situations before they happen.
All we need is a name, birthdate, and address to check databases, court records, and existing reports of guests who have previously caused damage due to negligence. This creates even less risk to your property, less chance of neighbor complaints, and more peace of mind for everyone involved.
Safely also integrates with leading property management systems (PMSs) and online travel agency (OTA) platforms, so all of your technology works seamlessly together.
Best for: Property managers and homeowners who want total peace of mind that their businesses and guests are protected with quick claims and fast payouts.
What users say about Safely
"The claims process is insanely simple to go through, especially compared to other industry companies in vacation rentals. It's also a really, really powerful thing when you can make a claim on something that isn't necessarily accidental." — Natile e Riorda, Monarch Luxury Villas
"I love working with everyone at Safely! They're all kind and approachable. If I have a problem I can always talk to a real person. And, everyone in their different departments can help me whether it's financing, claims, or just questions." — Raina Pratt, Enjoy Montana VR
"We came on to Safely about three years ago [after] we discovered that Safely offered a lot more protection for ourselves and for our vacation rental owners, so it's been a great move for us." — Pam White, White Sail Realty
2. Superhog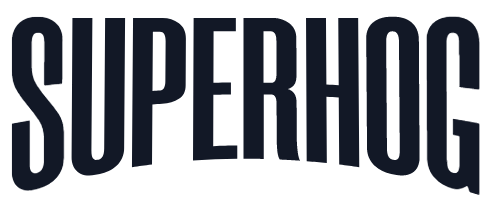 Superhog offers damage and risk protection specially designed for vacation rentals, and covers guests and property managers who have chosen the route of taking deposits or collecting damage waivers from their guests.
Its Host Guarantee covers up to $5,000,000. However, Superhog isn't an insurance policy as such, and doesn't cover property or liability, so users must have this on top. It covers damage to owner property or belongings caused by a paying guest during a validated stay.
It also offers guest screening using AI, and automates the collection of payments from guests (and refunds, where necessary) such as deposits or damage waivers.
Best for: Hosts or property managers who are looking for very specific coverage for guest-caused damage, and who don't need a comprehensive insurance policy.
What users say about Superhog
"We have been working with Superhog for over 2 years now and we can't recommend them enough. Excellent communication and the service is above and beyond." — Roni Khatun, vacation rental host
"We have been using Superhog for a considerable time now and we have not had any issues with their friendly and efficient staff. They always answer our queries promptly and courteously and provide good value for money." — Richard W, serviced accommodation host
3. Proper

Proper Insurance offers policies for Vrbo and Airbnb hosts, as well as insurance for properties that are sometimes used by their owners, or sometimes unoccupied. In partnership with underwriters Lloyd's of London, it offers a robust policy option for accidental or intentional damage to buildings or contents, and guest injury.
It offers $1,000,000 worth of protection (with an optional $2,000,000 per occurrence), and coverage for amenities such as pools, hot tubs, bicycles, and other equipment. It offers protection in the event of accidents, but also for intentional damage or vandalism by guests (with no limit)
However, its policy summary makes no mention of guest screening, or of its claims process, nor of how long it takes for payouts to be made, and some reviewers have said that their claims process took a while and communication wasn't as easy as they would have liked.
Best for: Hosts or property owners who want their vacation rental insurance to replace their existing policy (including homeowner's insurance, landlord, and commercial rentals) and offer coverage even when the property is being used by the owner.
What users say about Proper
"Being able to provide Proper Insurance as a resource to our vacation rental clients is important, especially for the luxury homes we manage. Many of these owners have specific needs to which Proper sometimes is the only choice." — Pete Slaga, Turnkey Vacation Rentals
"We have two short-term vacation rental properties insured by Proper Insurance and our agent has always been prompt and courteous in getting us quotes and in getting our insurance bound within days of our first contacting him." — Bradley Vanderzanden
4. Rental Guardian

Rental Guardian offers protection for a wide range of traveler needs, including for renters and students as well as property managers. It positions itself as a digital portal for property managers, and offers services such as reporting, invoicing, and profitability tips as well as online claims processing.
However, like Superhog, it doesn't offer comprehensive rental insurance as such, and instead has a damage protection plan that protects hosts against accidental personal property damage by a booked guest. Its coverage ranges from $500 to $3,000 in the US and internationally, and up to $5,000 in the US alone.
Best for: Property managers who are looking only for damage protection—not comprehensive insurance—and who don't need higher levels of protection (up to $5,000 for US-based units).
What users say about Rental Guardian
"I can't say enough good things about doing business with RentalGuardian and all their staff. Everyone I have dealt with has been very informative, professional, quick to respond and very friendly. The level of service is impeccable! Highly recommended!" — Lisa, Cabo Villas
"We switched to RentalGuardian from another insurance provider and have been very pleased since day one! Their support offers timely responses, guest travel insurance claims have been seamless and processing damage claims is a breeze through the dashboard. RentalGuardian has been great to work with." — Jenny, Jackson Hole Resort Lodging
5. Generali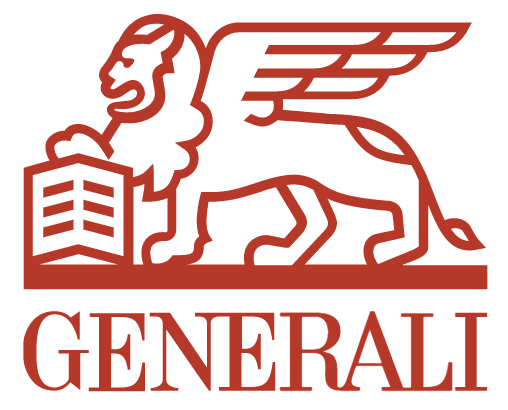 Generali vacation rental damage protection comes from the global insurance company of the same name. Its vacation rental insurance solution focuses purely on damage protection for accidental damage caused by a guest during a stay.
Best for: Hosts, owners, or property managers who are looking for damage protection rather than comprehensive insurance coverage.
What users say about Generali
"My phone representative was super and deserves a 5-star rating or the highest you can get. She was very nice and patient in helping me understand the terms and getting me into the best coverage for the money." — Charles B, US
"I haven't had to file a claim so don't know how that would have worked. But this low-priced plan is reassuring to have." — Mai-Lan B, US
6. InsuraGuest

Insuraguest offers simple vacation rental insurance and aims to pay out most claims within 72 hours. Its coverage goes up to $25,000 for medical guest injuries, $25,000 in property damage, and $2,500 for theft. Like Safely, it integrates with leading OTAs including Airbnb and Vrbo, as well as PMS such as Hostfully and Guesty. Also, it enables hosts to pause their coverage when they don't need it—so, just as with Safely, if you don't have any guests, you don't have to pay.
Best for: Hosts or property managers looking for a simple, specially-designed policy for vacation rentals but who don't need high coverage into the millions.
Safely: Vacation rental insurance that actually works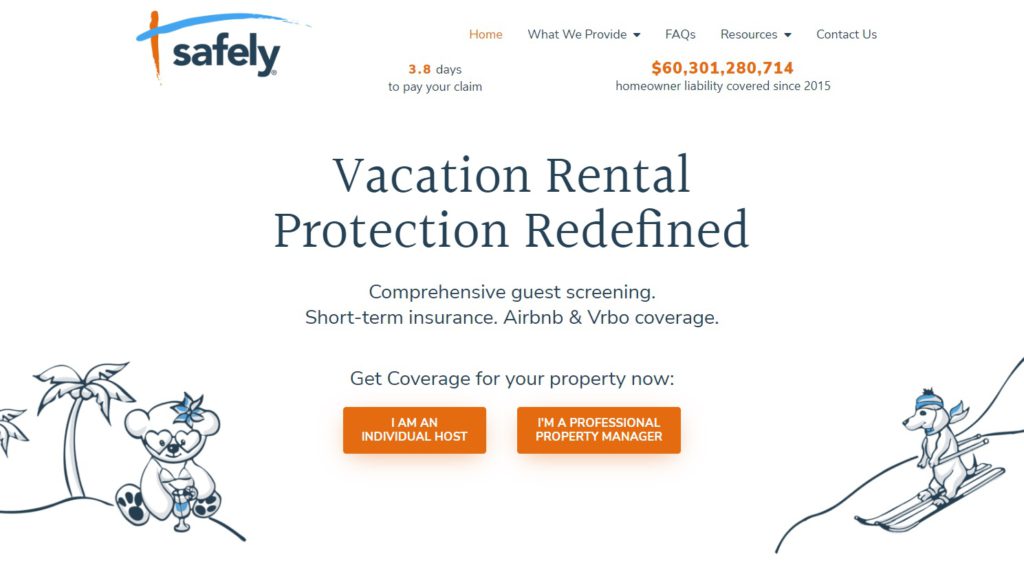 It stands to reason that the insurance company that's best adapted to your business needs is specialized in short-term rental solutions—but you'll still need a clear understanding of what features most apply to your specific circumstances.
At Safely, we pride ourselves on offering comprehensive insurance with a claims process that's simple to understand, and a team that's experienced and supportive—whether you're dealing with a serious accident like a guest breaking their leg on a wobbly step, or a small issue like a stained carpet.
Protect your business from costly damages with Safely's short-term rental insurance.
FAQs about the best vacation rental insurance
What kind of insurance do I need for a vacation rental?
A vacation rental needs specialized insurance that's tailored to your operations—homeowners insurance doesn't normally cover properties being used for commercial purposes. Make sure that your policy covers property contents and belongings, structural damage, accidents and intentional damage, theft, bodily harm, and income protection if an issue leads to downtime. Good insurance companies will also offer guest screening.
What kind of insurance should I get for my Airbnb?
Airbnb says that it offers $1,000,000 in coverage in case of damage or injury via its Host Protection program, but even admits itself that this doesn't amount to a proper insurance policy. That's why your Airbnb needs a comprehensive cover that will pay out in the event of contents or building damage, accidents, or theft. The best vacation rental insurance companies, such as Safely, understand you need a policy that is tailored to Airbnb rental homes, and will pay out in days to enable you to get back to business fast.
How much does Vrbo rental insurance cost?
Vrbo properties need comprehensive vacation rental insurance with a specialist company like Safely to ensure that all eventualities—from contents or building damage, guest injury, negligence, or accidents—are covered. The amount you pay for your insurance will vary depending on factors such as location, the size of the property, how often you rent it, and the amount of coverage you need.
Safely's Short-Term Rental Protection
Predictable coverage for unpredicable moments
Get A Quote
Andrew is the co-founder and CEO of Safely, the industry's leading protection for short-term home rentals through its guest screening and liability insurance.
Subscribe to our articles