How to Scale a Vacation Rental Business as a Property Manager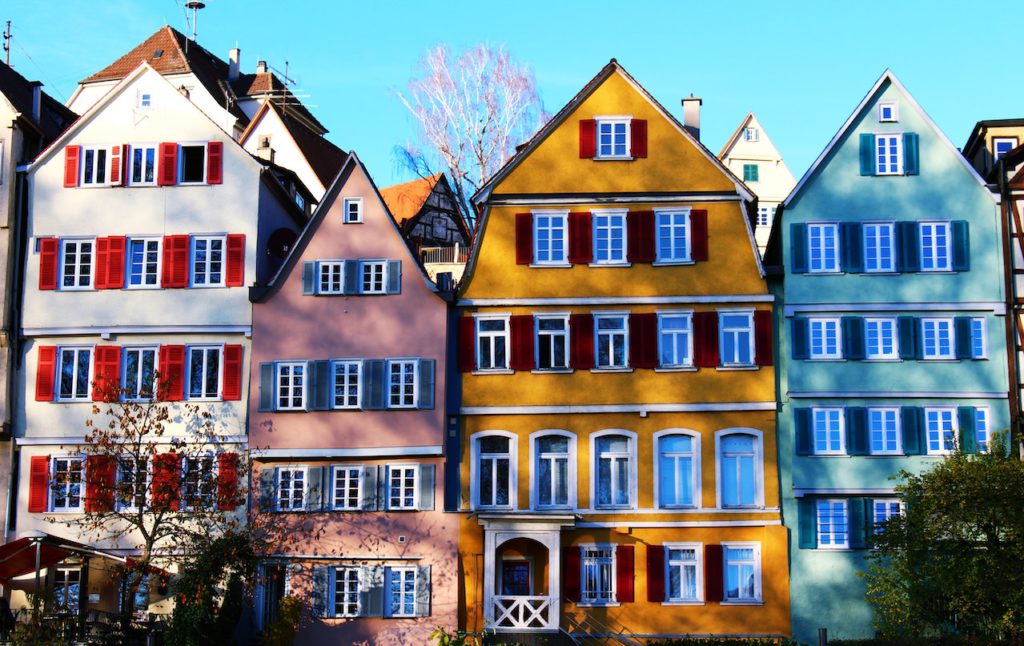 They say that "if it ain't broke, don't fix it." Vacation rental business owners know that to be especially true, with most aiming to replicate the success of one rental into many more. However, it's crucial to make sure your systems are, well…"not broke" before you begin.
As Julie George, founder of MillionDollarHost.com.au, whose vacation rental company went from one unit to 130 listings and $8 million worth of bookings in just three years, says: "Unless you've got the framework, the team, the operations, and the systems in place…how the hell can you deliver?"*
You have to be sure that your processes work perfectly, and that profit is consistent first, before trying to expand. Otherwise, smaller issues will become magnified—threatening profit, efficiency, and further attempts to scale.
Rather than scale too quickly and risk failure of your entire business, we recommend taking a more cautious approach, and ensuring your operations and technology are functioning properly before focusing on growth. But knowing where to start and how to ensure such stability can be daunting.
To help, in this post we'll cover key steps to take to scale up with success, including how to:
Create a clear business plan
Research competitors and how your business stands out
Build a strong tech stack
Use automation tools to facilitate growth
Get specialized insurance to manage the increased risk
Niche down and offer specialized, personalized service
Standardize operations and implement solid processes
Market your business to more homeowners for even greater growth
Underpinning your business with consistent, solid processes from the start is the only way to build solid foundations for successful future growth.
Protect your business from costly damages with Safely's short-term rental insurance.
Create a clear business plan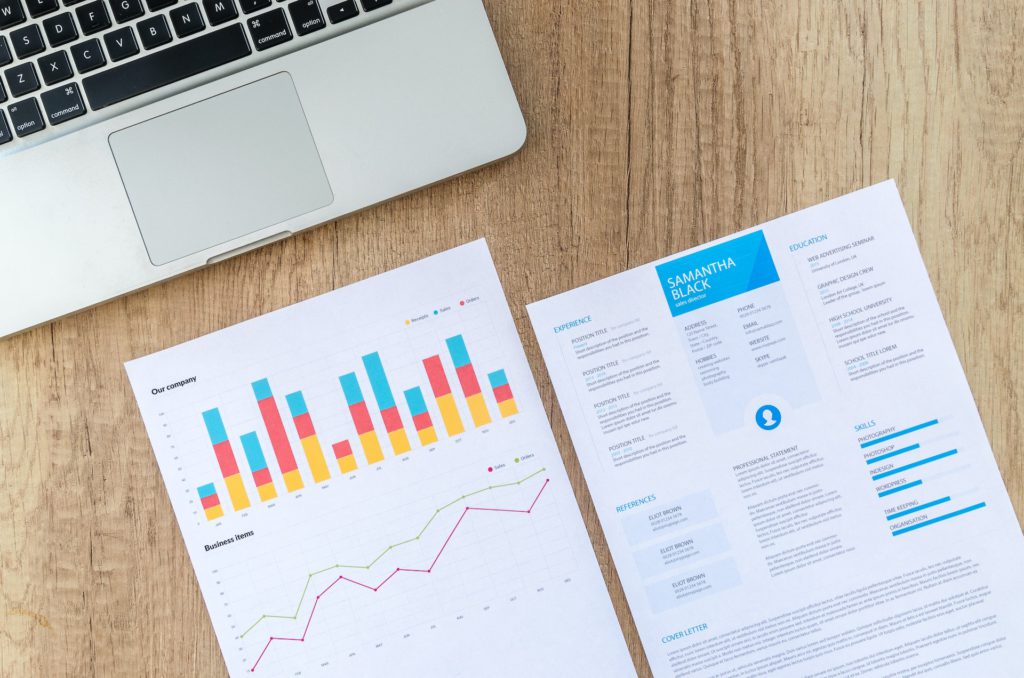 You can't take your business to the next level without knowing where exactly you want to go, and a business plan gives you the opportunity to strategize and outline these next steps.
A vacation rental business plan will include your goals, as well as OKRs (objectives and key results) that will clearly state how you will know when you've reached your objectives. These might include the number of rentals or properties, occupancy rates, direct bookings, or increased income.
Financial results should also feature in your business plan.
Overall, the document is the ideal place to:
Break down your goals into tangible, management steps
Show where you're already excelling and where you may need more support
Determine your overall financial goal
Outline barriers to growth and how to overcome them
Consider the staff you may need to hire
Plan your solutions to the suggestions below (such as the tools you want in your proposed tech stack, how you can automate key processes, your refined niche, and plans for growth)
Build a strong tech stack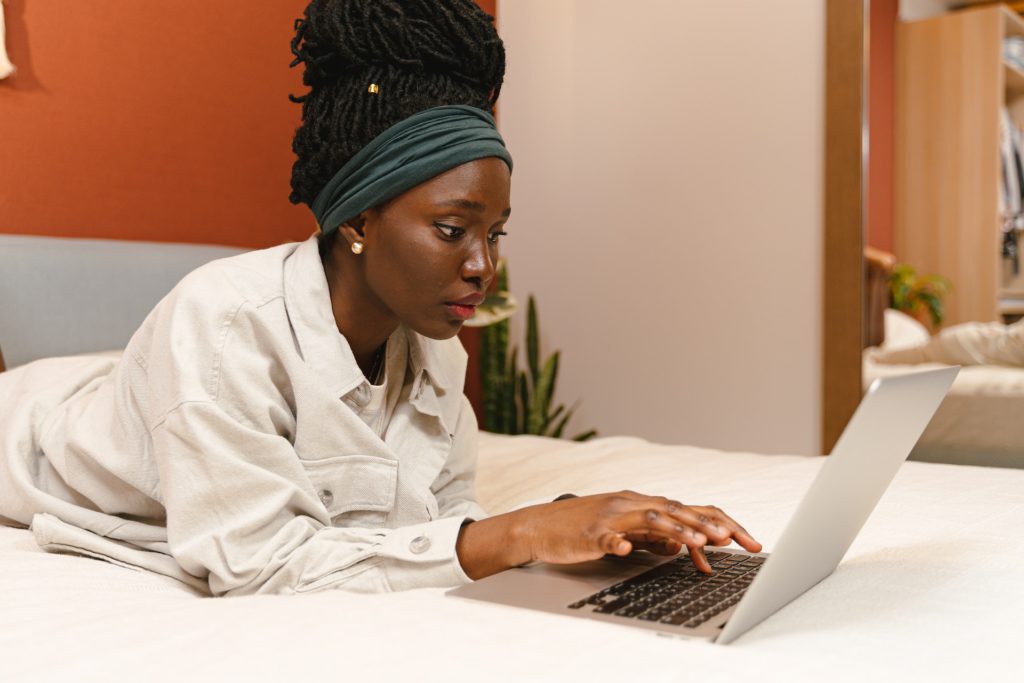 With expansion comes more complex logistics, and enlisting the help of digital automation solutions will become increasingly necessary to ensure that more properties don't mean many more hours of work.
Crucial time-saving tools include:
A property management system (PMS) to coordinate listings and bookings
Noise monitoring devices to help stop any parties
Short-term rental insurance that integrates with your PMS for pay-as-you-go coverage
A guest communication platform for professional messaging
Dynamic payment systems to maximize your income, and ensure high occupancy
Task management and team coordination for consistent and reliable turnarounds
Review managers and automated guest surveys for feedback and online ratings
Smart locks for self check-in and check-out
Smart devices for lighting and thermostats to save energy
Use automation tools to facilitate scaling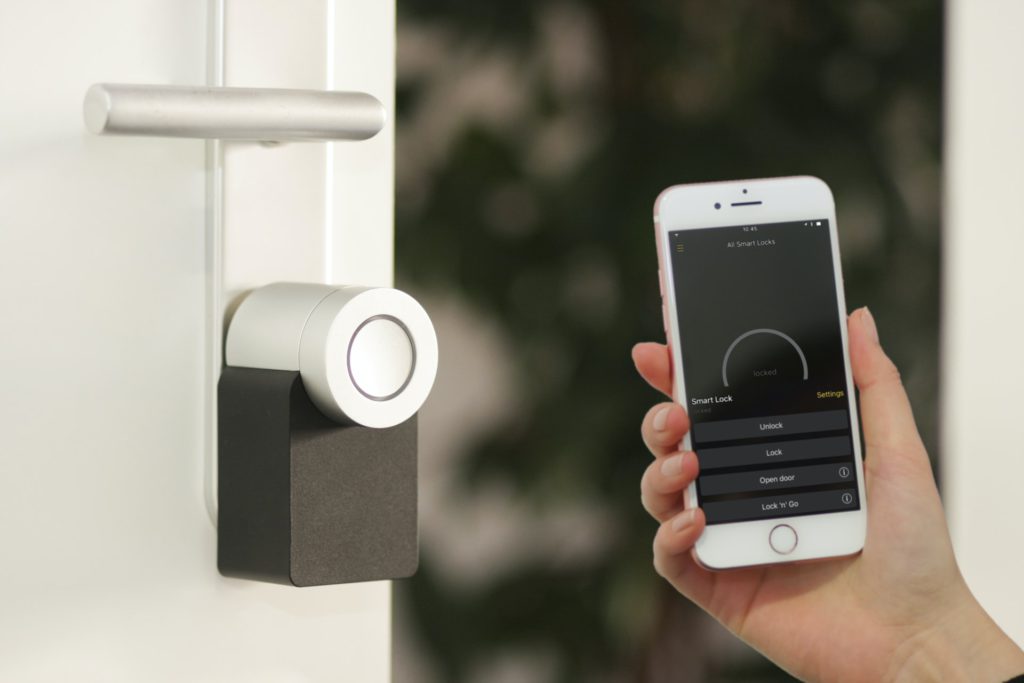 Automation, using the tools listed above, saves you time and stress even as your operations expand, so you can grow your portfolio without requiring a huge, expensive management team to keep things running smoothly.
This means you can provide a consistent and professional service, and maintain a complete overview of what's happening across your business at any given time.
Here are some key areas where automation can maximize efficiency as you scale.
Check-in/Check-out
Using smart locks is a key (pun intended!) way to make scaling vacation rentals much easier. Smart locks can be programmed remotely and easily, with the keypad codes sent to guests via email or text.
This eliminates many of the problems that come with physical, old-fashioned keys overnight, such as:
The risk (and cost) of lost or stolen keys
Guests accidentally becoming locked out
Stress in case of travel delays
The complicated coordination of in-person key exchanges
The complexities and security risks of ensuring cleaners have keys to get in
Worry over how to gain property access in an emergency
Since smart locks can be centrally, remotely controlled, and require no extra staff to operate them (beyond installing them and changing batteries periodically), they're a natural option for an expanding short-term rental business.
Guest communication
Automating guest communication is another key part of successful business growth.
Messages can be scheduled in advance and sent automatically so guests receive them at the exact right times, regardless of whether you're checking in (or checking out) two guests or 200.
There's no need to manually track who's coming and going, no need for typing out repeated welcomes or thank-yous, and very little risk of human error, no matter how many messages you need to send. Guests receive prompt, professional, and consistent service, with all the information they need to know on booking, arrival, check-in, and check-out.
Plus, with the extra time and stress saved, you can offer them a more personalized service, sending tailored messages and recommendations as an additional bonus. Freeing yourself or your team from repetitive, manual messaging also means that you have the capacity to help in the event of a real emergency, ensuring an even better service when it counts.
Turnarounds, cleaning, and maintenance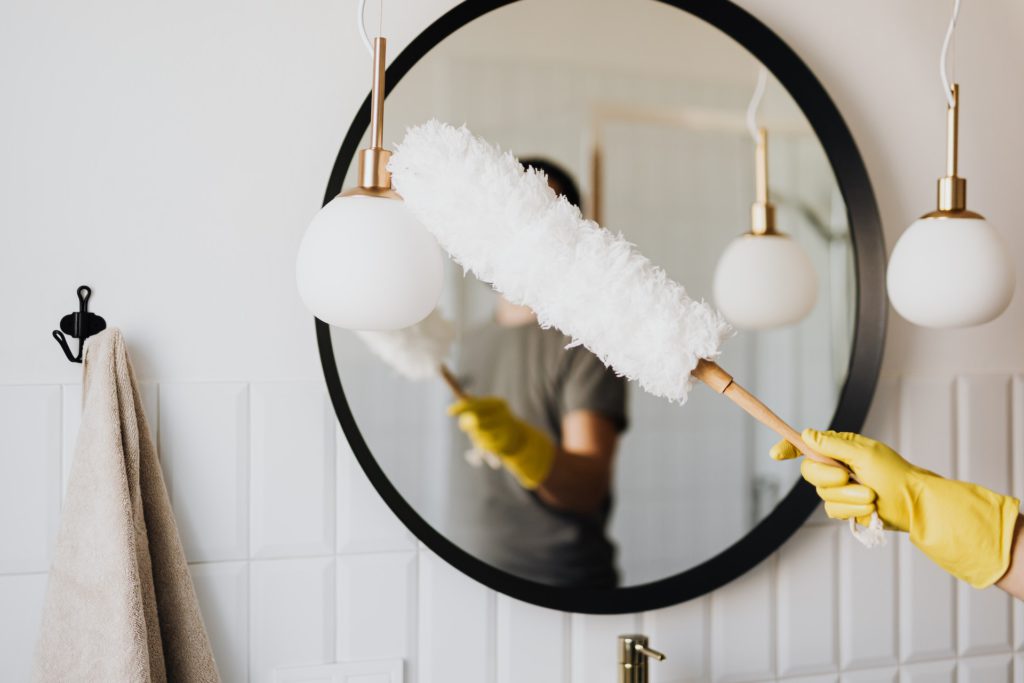 It's inescapable: With more guests comes more cleaning and more need for prompt housekeeping staff that you can rely on to get your rentals ready for new check-ins in record time.
So automating communication with cleaners and maintenance staff is a lifesaver when you're managing a growing number of rental units.
Automating turnaround management avoids your team from becoming overwhelmed as the number of stays increases—whether you use automated texts, sync calendars with your team, hire in-house cleaners, give people smart lock access, or use task coordination systems.
Similarly, you'll want to schedule deep cleans, automate supply ordering so that cleaners always have all the tools they need, and implement checklists across all your properties so that jobs are always completed to your high standards, on time.
Automated scheduling of thorough, periodic checks on everything from lightbulbs and coffee machines, to hot tub chemical checks and the condition of sheets and towels, will help you minimize problems and save you hours of management time.
In-room smart devices and guest management
As your properties increase, you're less able to pay close attention to what's happening in your rentals, meaning that automated smart devices become even more useful.
You might connect smart lights that can be turned down by guests at night (and turned off remotely if guests forget to switch them off as they leave), or a smart thermostat that can be turned on before guests arrive (and off when they depart), saving energy and offering a more comfortable, personalized stay.
Noise monitoring devices can also detect if guests are having an unauthorized party, or if any other long-term disturbance is taking place, and send automatic alerts if a decibel level is breached continuously.
This helps you and your team maintain security and safety without needing to monitor your rentals manually.
Reviews, ratings, and review requests
Automation is also crucial when it comes to gathering all-important reviews from your guests. Reviews significantly help to drive future bookings without any extra work from you, even if your number of guests increases.
Whether you prefer guests to leave ratings on Google, Airbnb, Vrbo, or directly on your website, automated messaging tools can schedule review requests to be sent at exactly the right time (just before and/or just after check-out).
Some can even post your reviews of guests on platforms that require it in turn (such as Airbnb). Having a systematic process in place to request reviews from guests dramatically increases the chance that they will leave one (and that it will be positive), without any extra work as your portfolio grows.
Find and rely on best-in-class partners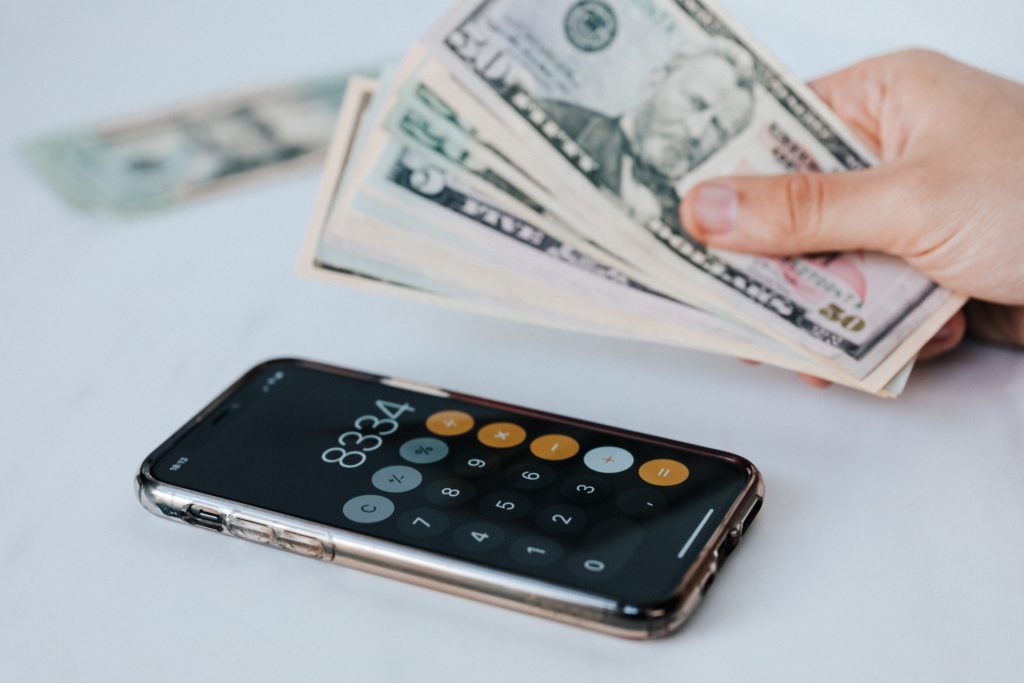 Turning as much as you can to specialist partners will ensure you're getting the best service (and offering guests the smoothest and safest experience) while cutting down on hard and time-consuming work.
Risk management
With more guests staying in more properties, the risk of damage, theft, and injury naturally increases.
A growing business needs robust risk management solutions to minimize the risk of such issues, and the best vacation rental insurance that offers comprehensive cover in case the worst happens.
These include:
Specialist vacation rental industry insurance: Safely or Proper
Guest screening for security issues, fraud, or criminal links: Safely or Autohost.ai
Noise monitoring: NoiseAware or Minut
Guest occupancy counter: Party Squasher
Dynamic pricing
A major part of growing successfully is pricing your rentals correctly, and finding the right balance between charging enough to make a profit and attract your ideal guest, while still being affordable enough to maintain high occupancy rates.
This can get very complex to calculate, depending on a range of factors, from shifting demand, to the season, to local or national events. Luckily, dynamic pricing tools can figure this out for you, without you having to spend hours keeping track of the market and adjusting manually.
Major dynamic pricing platforms include:
Wheelhouse: Specially designed for operators scaling their portfolios
PriceLabs: A global price management system that helps identify local trends
Beyond: Used in more than 7,500 cities worldwide, suitable from one property to 100+
Many tools can also push updates in pricing across all of your distribution channels, so you and your team don't need to update listings yourselves.
"My biggest regret is not using a pricing optimization tool," says Julie George. "How much money did I leave on the table at the start? If I was a property manager starting today, my go-to would be finding a pricing tool."
OTA management
Just as some dynamic pricing tools can coordinate prices across channels, a major task to outsource to best-in-class partners is OTA (online travel agency) management.
This helps you keep track of the latest pricing for your rentals, and synchronizes calendar availability across platforms. This avoids different rates on different sites, and eliminates the risk of accidental double booking.
Many PMSs can also help with channel management, and many of those integrate with other platforms that handle other key tasks (such as Safely for insurance).
Popular channel managers for vacation rentals include:
Cloudbeds: Distributes your rentals across 300+ channels
Smoobu: All-in-one platform for vacation rentals that includes a channel manager
Eviivo: A booking and channel manager for companies with up to 500 units
Guesty: A channel manager that's part of a robust PMS
Get specialized insurance that grows with your portfolio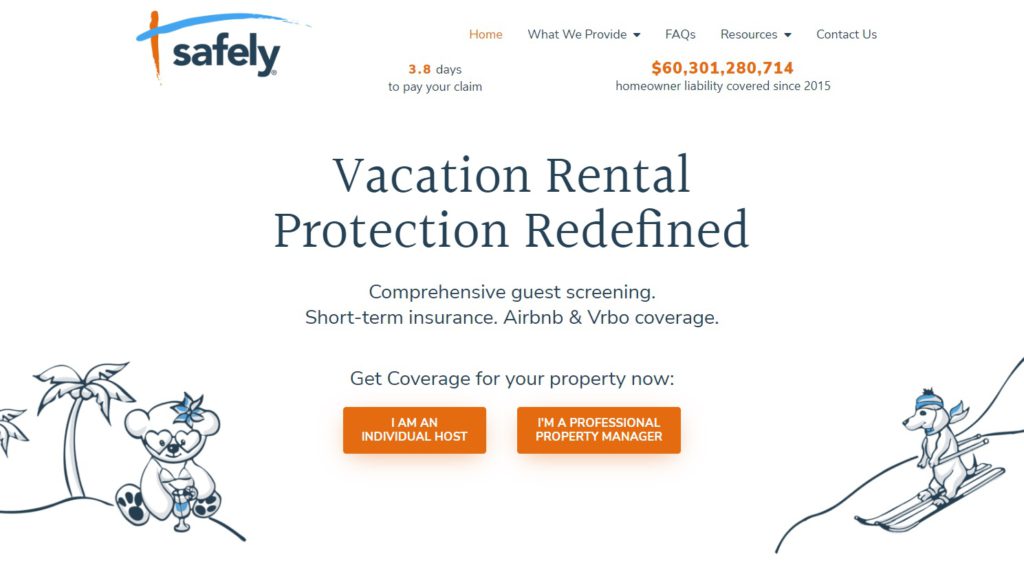 Landlord's or homeowner's insurance doesn't normally cover properties when they're being used for commercial purposes. On the other hand, a comprehensive insurance policy created specifically for vacation rentals can offer you:
$1,000,000 of coverage for your properties and bodily injury
Up to $10,000 to replace property contents
Coverage for damage caused accidentally, intentionally, or as a result of negligence
Integration with your PMS so you only pay when you have confirmed bookings
Also, the best short-term rental insurance can provide you with free automated guest screening that scans for criminality, fraud, and a history of bad stays.
Pro Tip:
Choose an insurance company where making a claim is simple and fast.
For example, Safely pays out 80% of claims within four days, and has a three-step claims process.
This minimizes the amount of downtime your properties will suffer in the event of damage or a serious incident, and enables you to get back to business as quickly as possible.
Give homeowners confidence in partnering with you
Just as homeowners want evidence of your business results and streamlined processes, they want to be confident you will take good care of their properties.
So, explaining how your insurance partner is specially tailored to the needs of the short-term rental business can be a key differentiating factor when they're weighing up your services versus those of a competitor.
Attract more guests and bookings
Guests can easily be put off a reservation if they have to cough up an additional sum in the form of a damage waiver or deposit.
What's more, deposits and waivers typically offer you far less protection than a comprehensive insurance plan—so, with a proper policy, everyone (owners, managers, and guests) wins.
Pick a market and a niche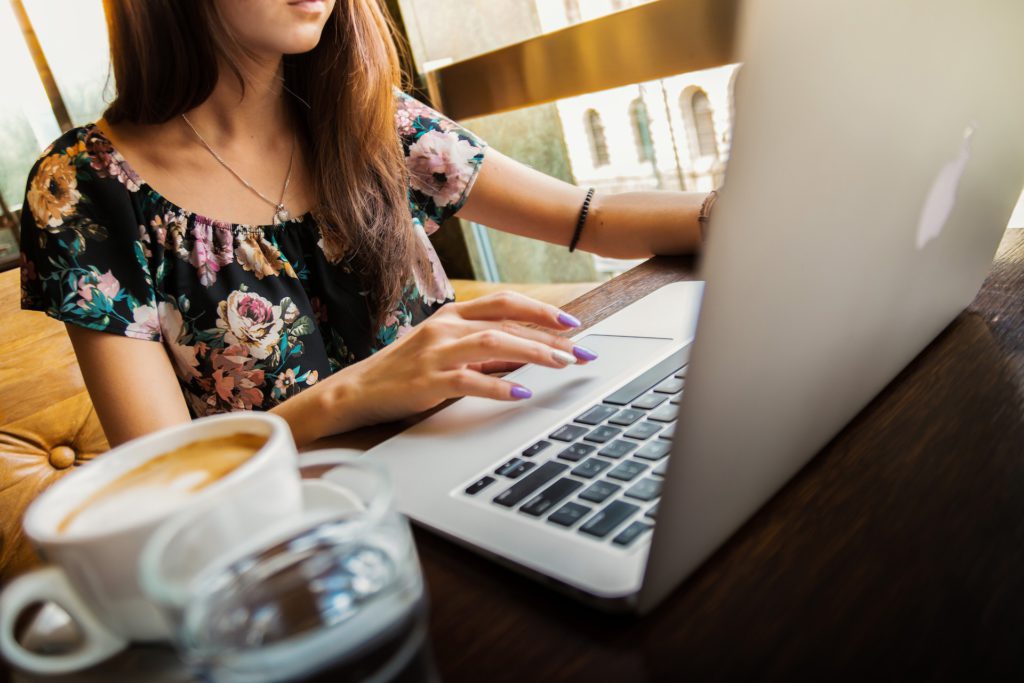 When scaling your property management company, it's more crucial than ever to know exactly who you want to serve. It's easier to appeal to guests (and therefore ensure more consistent booking rates) if you can position your rentals as catered toward their preferences.
Trying to appeal to everyone will likely mean you stand out to no one. Instead, try honing in on your ideal guest, and make your properties curated especially for them.
For example, if you want to appeal to families on a beach vacation, highlight key amenities such as a cot, high chair, kitchenware items for kids, safe outdoor spaces, extra beach towels, toys, and recommendations for great family-friendly activities and restaurants nearby.
In contrast, if your ideal guest is a digital nomad, you'll want to make sure you highlight and provide amenities such as excellent coffee, a super-fast Wi-Fi connection, and comfortable workspace.
The more clearly you can identify and connect with a certain niche, the easier it will be to resonate with your target audience and replicate this guest experience across all of your rentals.
Standardize your operations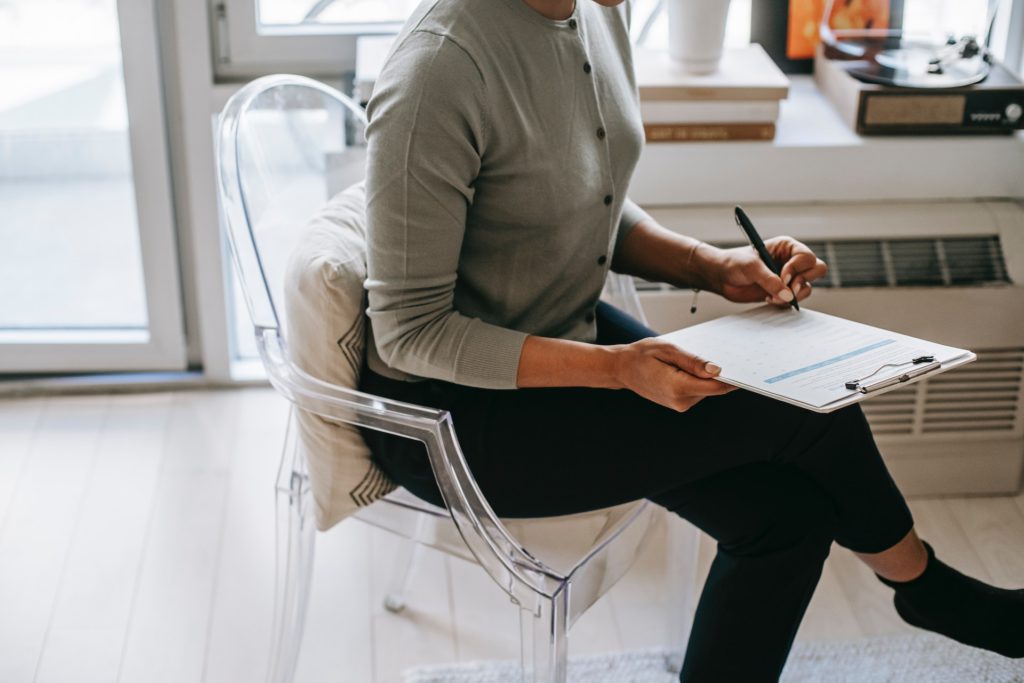 One secret to scaling successfully is in your ability to replicate your service across multiple properties, so you can offer a repeatable, consistent guest experience over and over again.
This means standardizing processes, and implementing detailed checklists so that tasks are carried out consistently and reliably, without requiring your input or constant monitoring.
Hiring reliable staff who you can trust to implement set processes with intelligence and consistency is key, and you'll need to create clear checklists or standard operating procedures (SOPs) that can be followed by a third party, without involvement from you.
"I've been able to work on the business, not in it [as we expanded]," says Julie George. "If I turned up at the office, the staff would say, 'What are you doing here? Don't touch anything.' Best welcome ever, right?!"
This is also helpful as your staff grows—having clearly defined processes also makes it easier to onboard staff and replace key co-hosting employees when they leave, so you can keep growing without being stifled by staffing issues.
"I had to realize that I needed to surround myself with people who enhanced me," says Julie. "People who were smarter than me. It's about empowering and respecting the team that you've got."
Market yourself to homeowners and grow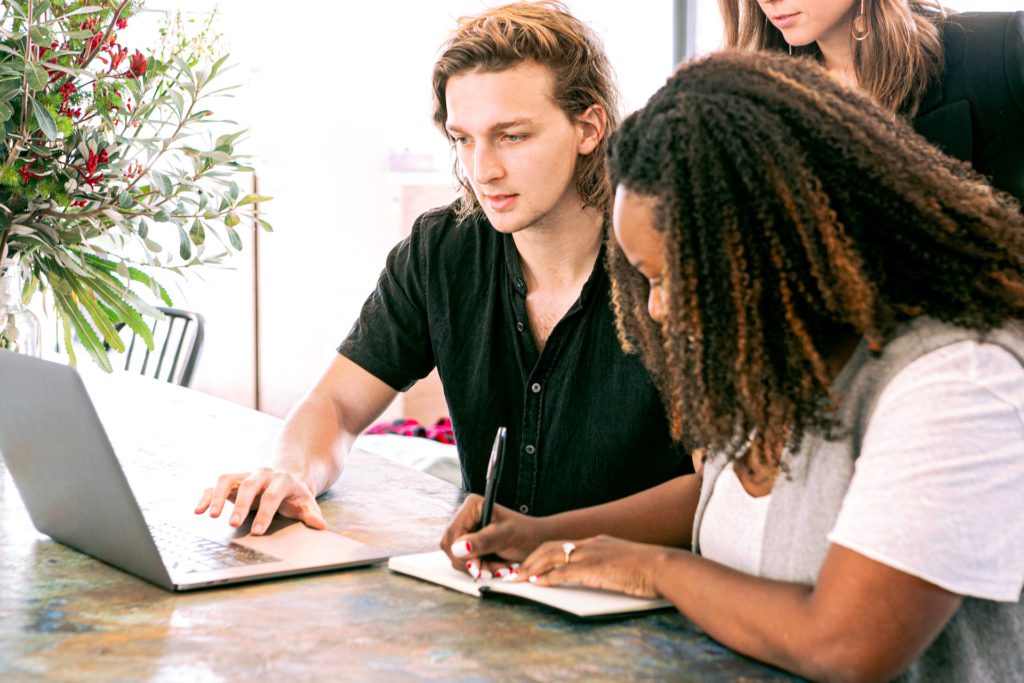 If your business growth depends on attracting homeowners to add new properties to your portfolio, you'll want to pull together all of your efforts to scale successfully and present them in the best possible light to new prospective owners.
Everything on this list will help you to build your business efficiently while keeping your team lean and agile, to ensure consistent revenue, happy guests, and safe and secure rentals.
This in turn means you can present your successes, plans, and existing results to homeowners and real estate investors and increase the chances that they'll want to join your books.
Scaling your vacation rentals: Solid, sustainable success
The secret to scaling your vacation rentals is to ensure your processes are working like a well-oiled machine first, before trying to grow.
Despite your revenue goals, if you try to add properties to your portfolio without first perfecting the ones you already have via solid goals, excellent teams, and digital automation, you risk major failure.
What's more, investing in comprehensive insurance coverage is crucial, as it not only helps to protect your properties as your business grows but also positions you as a responsible rental manager to homeowners and investors who can help you scale further.
Choosing technology and insurance that integrates smoothly with your existing tools (such as Safely, which integrates with major PMSs) is also essential for scaling. It means that you can grow sustainably, with continued success, even as you become less and less personally involved.
As Julie George says: "This is a 24/7 business. So if we can find balance and have a life, as well as run these incredible businesses…that to me is an incredible feat in itself." If it's good enough for the Million Dollar Host, it's good enough for us.
Protect your business from costly damages with Safely's short-term rental insurance.
Frequently asked questions about scaling your business
How do I scale my business on Airbnb?
Before you scale your business on Airbnb, ensure that your current rentals and systems are all working perfectly. After that, you'll need to decide on your goals and even write a full business plan, build a strong tech stack to automate as much as possible, niche down to your ideal target guest, standardize operations, market your business to new homeowners and investors, and get protection with dedicated rental insurance.
What is the best way to get more reviews on Airbnb?
The best way to get more reviews on Airbnb is to ensure a consistent, professional level of service that truly satisfies (or exceeds) the expectations of your guests. You can do this by identifying your ideal guest, and offering them everything they need and expect. You can improve their stay by using digital tools to streamline communication and access. You can also automate review requests so they are sent at the exact right time, which will increase the chance that guests will leave a review.
What are the legal implications of running a vacation rental business?
The legal implications of running a vacation rental business vary from state to state, country, or city, depending on the rules on short-term rentals, property businesses, and second homes. However, a major part of running a vacation rental business is ensuring that your property and guests are protected with solid liability insurance that's fit for purpose, such as with specialist provider Safely. This protects the homeowner, investor, manager, and guests from any damage or injury.
(Please note that this should not be taken as legal advice, and that you should consult a legal professional in your state or jurisdiction before proceeding.)
*Source: flyingcatmarketing.com/julie-george/
Safely's Short-Term Rental Protection
Predictable coverage for unpredicable moments
Get A Quote
Originally from the heart of Georgia, Zach brings a unique perspective to the short-term rental market, leveraging his deep understanding of both Southern and Californian markets to provide innovative and effective solutions to property managers in the vacation rental sector. His commitment to ensuring the safety and satisfaction of the property owners, managers, and guests has been a driving force in his career. A licensed insurance agent, Zach is passionate about creating tailored insurance and screening strategies to meet the dynamic needs of the short-term rental industry, staying ahead of the curve in an ever evolving landscape.
Subscribe to our articles