12 Luxury Vacation Rental Amenities to Impress High-End Guests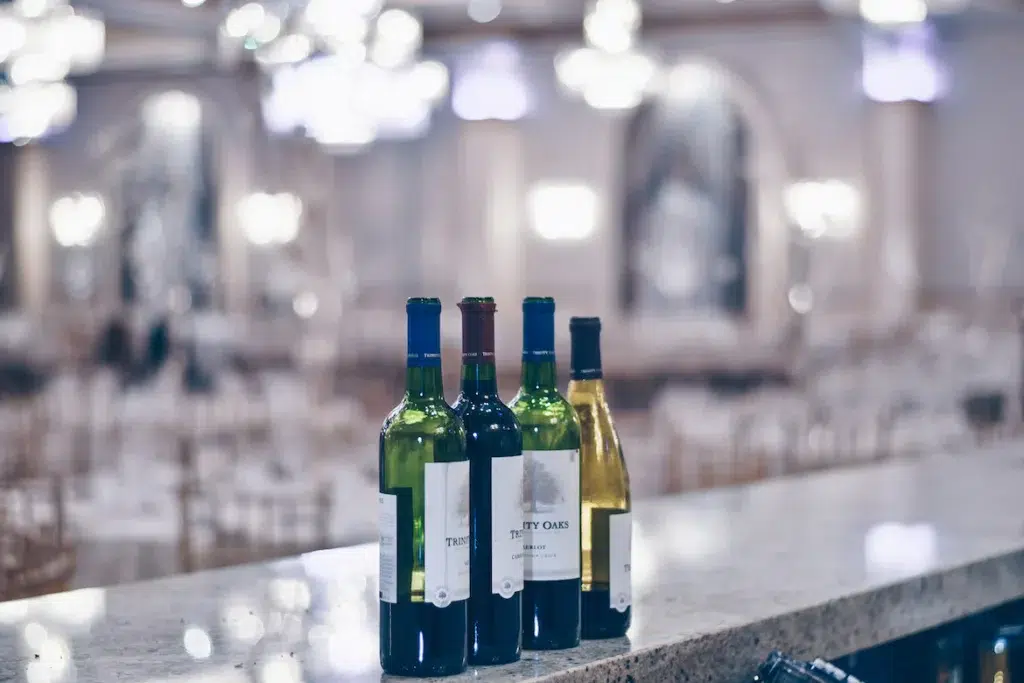 A simple search on Airbnb yields a wealth of luxury vacation rental listings. There are even "luxe" and "mansion" filters that guests can apply when searching for their ideal high-end stay.
With all the competition out there, you need to find a way to set your luxury vacation rental apart from the rest. And while you may not be able to significantly alter the property itself, you can certainly offer your guests a unique experience with exclusive amenities for your vacation rental.
We've compiled a list of 12 luxury vacation rental amenities to offer your guests, plus ideas for how you can protect your luxury home and its valuable contents with short-term rental insurance.
The key to making your luxury vacation rental stand out
With more and more luxury vacation rentals entering the market, you need to find a way to set yours apart from the rest. Here are some ideas on making your luxury vacation rental capture attention and how to create loyal guests.
Point out the unique aspects of your property
High-end guests aren't just looking for luxury—they're looking for an experience they can't find anywhere else. What is it about your property that sets it apart from others?
Perhaps it has a premium location on the beach. Make this a focal point of your offering by providing water equipment like surfboards and kayaks, as well as creating an outdoor area where guests can enjoy the fresh air with a cup of coffee and enjoy the sea view.
Or maybe you have a high-end property that offers luxury at every corner. This means 1,000 thread count sheets, heated floors, a remote-controlled fireplace in the living room, an in-house sauna, and smart TVs in every room.
Highlight these unique aspects in your listing so potential guests know they're getting a truly exclusive experience at your property.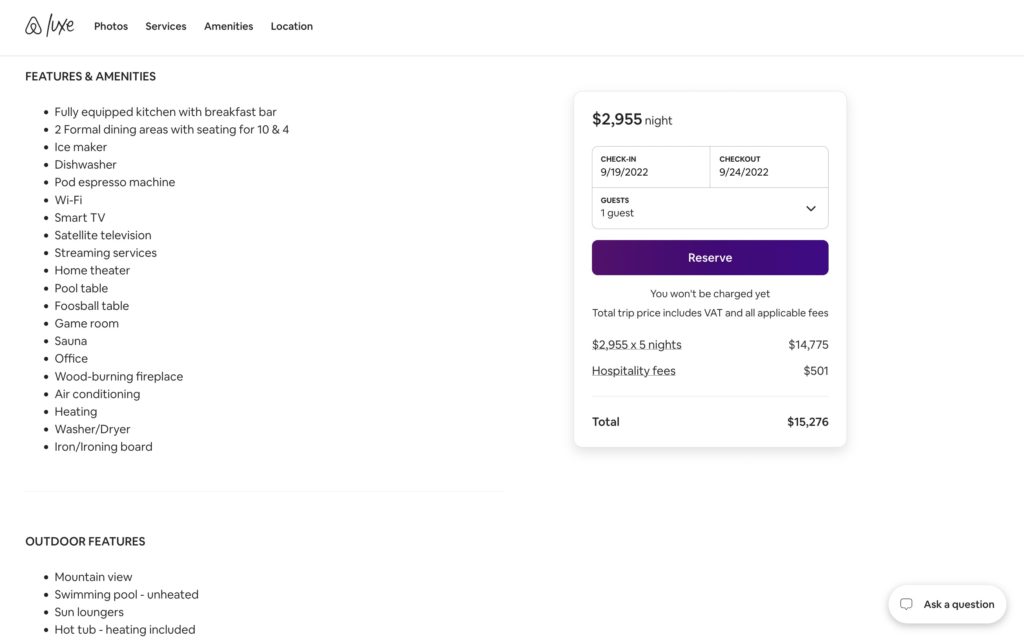 Provide a super personalized stay
Your guests want to feel like they're getting an experience that was curated uniquely for them, and there are a few tactics you can use to achieve this.
Be sure to inquire about your guests' preferences and interests before their stay—reach out after sending their reservation confirmation so they know you're already preparing for their stay as you learn key information about them. Be sure to ask about the purpose of their stay, their food/drink preferences, and who they're traveling with.
Doing so gives you the opportunity to stock the fridge and pantry with their favorite snacks and beverages, leave welcome gifts appropriate for every member of their party, and give them the amenities they need for their type of stay.
Ensure a smooth guest experience
Finally, providing a smooth guest experience is essential for luxury stays. Guests don't want to have to wait for their host to arrive and let them in—they want access to their vacation rental the moment they arrive.
That's why smart tech solutions like keyless access and digital guidebooks are great solutions for luxury vacation rental operators and hosts. With contactless access and digital check-in, you ensure your guests never have to wait for a set of keys. And with digital guidebooks, you can answer your guests' questions about your property before they even have to ask.
Another way to provide a smooth (and safe) guest experience is with automated short-term rental insurance and guest screening. This means you don't have to bother your guests by requesting a security deposit to cover your home and everything in it. And a discreet guest screening process further protects your property without being intrusive by asking your guests a plethora of questions.
Protect your business from costly damages with Safely's short-term rental insurance.
Luxury vacation rental amenities to help you stand out
Take a look at our 12 ideas for vacation rental amenities that can help you stand out in a crowd of luxury accomodations. Some of our recommendations require significant investment, while others are much more affordable and mostly rely on you learning about your guests before their stay.
1. Custom-stocked fridge
When you send out a questionnaire before a guest's stay, inquire about their dietary preferences. Do they plan on cooking much during their stay? If so, what are their staple ingredients? Do they have a favorite drink? Perhaps they like Diet Coke but can't stand Pepsi.
Stock your fridge with your guests' preferred foods and drinks so they have a meal or two taken care of when they arrive at your property. This takes away the stress of having to go to the grocery store right after they arrive and will make their stay especially memorable.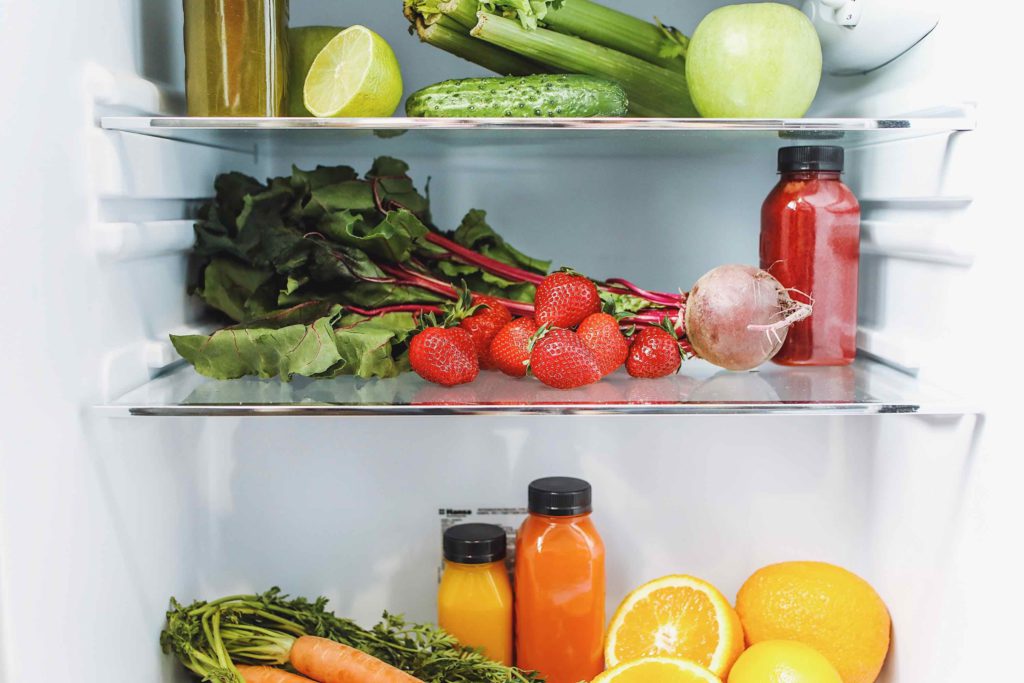 2. Curated welcome basket
Another great detail for luxury vacation rentals is a curated welcome basket. Ask your guests who they will be traveling with so you can better personalize this fantastic gift.
For example, if your guest is traveling with a group of friends, you could include local brews and snacks. For families with kids, fill their welcome basket with regional candies. For couples on a romantic getaway, include abottle of Champagne or a box of Godiva chocolates.
We recommend a standardized questionnaire you can send out to guests a few days before they check in, giving you the chance to provide them with the personalized welcome that makes a lasting first impression.
3. Personalized wine bottle
If your guests are celebrating a special occasion, like a honeymoon or anniversary, go above and beyond and surprise them with a personalized bottle of wine at your vacation home. There are a number of wineries, like Windsor Vineyards and Silver Oak Cellars, that will engrave bottles or create custom labels.
Not only will your guest be able to enjoy a great bottle of wine to commemorate their special trip, but they will also see you as a high-end host that offers a truly luxurious, unique experience.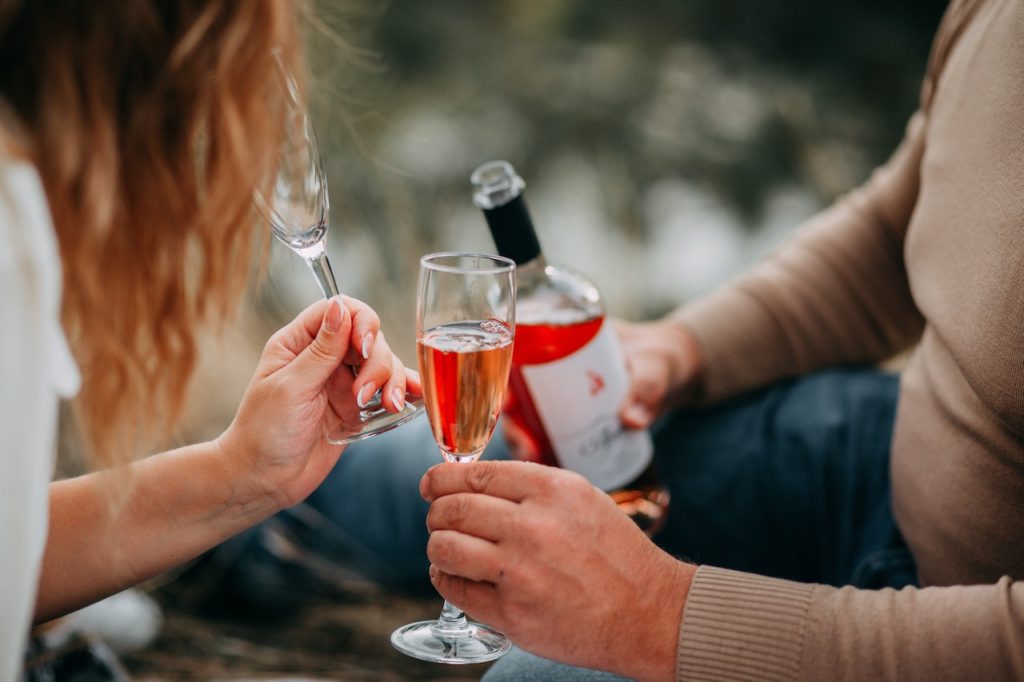 4. Arranged transportation
To help get your guest's vacation off to the best possible start, help them arrange transportation to and from the airport. This will reduce any stress they may have about finding and arriving at your property.
Plus, when you partner with a local car service provider, you can get transportation discounts for your guests and even earn a commission.
5. Leisure extras
The guest experience goes beyond the luxury of your property and its location. To truly exceed your guests' expectations, you should anticipate their needs and provide extras that will surprise and delight them.
Some ideas for fun and luxurious extras include:
An automatic cover system for your swimming pool and hot tub
A cigar humidor for your billiards room
A projector for an in-home movie theater
An array of the latest game consoles and games
An outdoor gas fire pit or indoor fireplace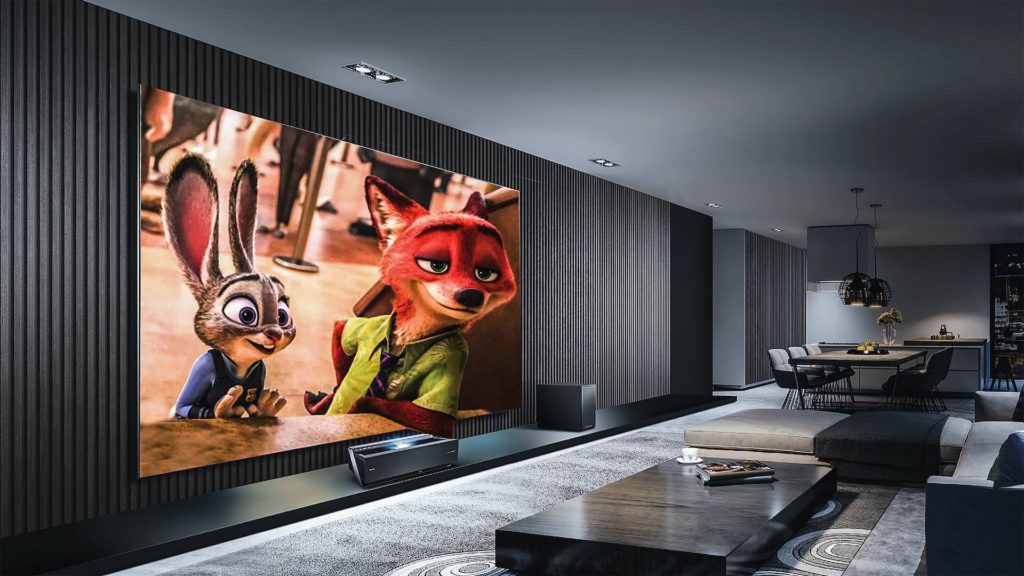 6. Heated floors
Depending on where your property is located, heated floors can be an exceptional luxury vacation home amenity that will take the guest experience up a notch. For winter getaway locations, like Aspen or Whistler, guests will rave about heated floors that provide them a warm welcome back to their unit after a long day out on the slopes.
If heated floors throughout your property aren't attainable, consider installing one in just the primary bathroom. This is an attractive amenity that really makes a difference for properties located in cold-weather climates.
7. Unique kitchen amenities
While many kitchen amenities are a staple in any short-term rental, a luxury vacation home should offer unique, exclusive appliances. So while replacing the stovetop and oven may be out of budget, there are plenty of smaller high-quality gadgets you can offer your guests that will give them a luxury stay.
For example, replace your Keurig coffee maker with an espresso machine. And include premium appliances in your rental like an air fryer, Anova sous vide cooker, Vitamix blender, and Thermomix, so guests can enjoy all the comforts they would have at home and more.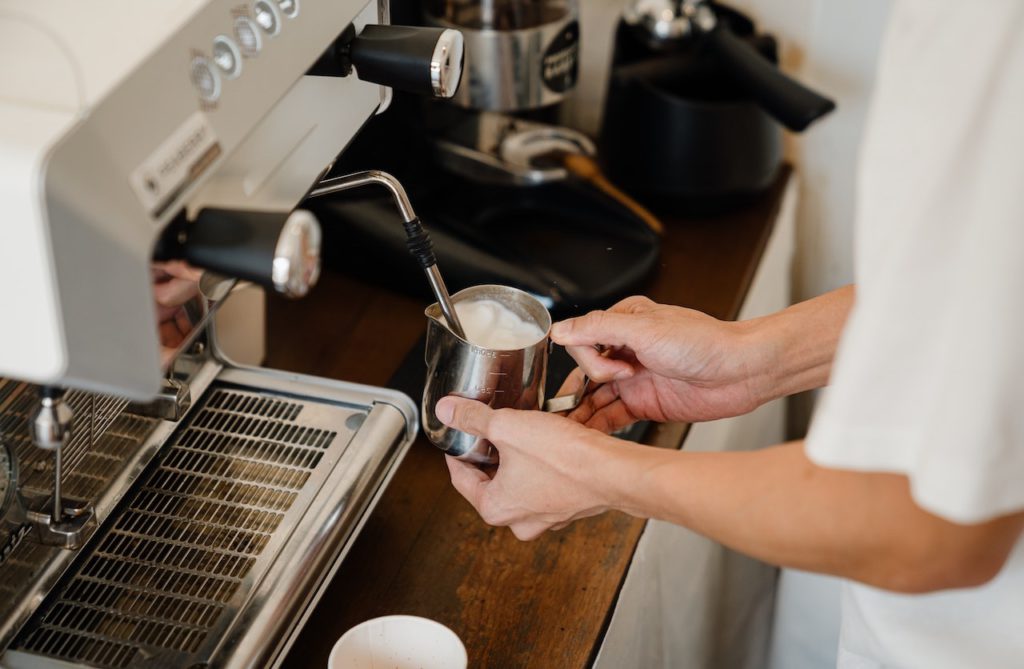 8. Home gym
Just because your guests are on vacation doesn't mean they want to slip out of their normal routine. Building out a home gym in your rental is especially valuable if it is located in a more remote location where guests won't have access to gyms or fitness facilities.
The great part about a home gym is that you can expand it little by little—start with a set of dumbbells and kettlebells, then add equipment over time, like a treadmill and smith machine. Another great addition to a home gym (that is much more friendly on the wallet) is a yoga mat and yoga blocks.
9. Sports equipment
Depending on where your property is located, supplying the right sports equipment can take your guests' experience from pleasant to exceptional. In a big city? Provide road bikes. On a lake? Offer kayaks and canoes. Near the ocean? Leave a pair of surfboards for your guests.
You can get creative here, but the important thing is to tailor your amenities to your typical guest profile and location—the sports equipment you include can be as small as a set of tennis racquets and as big as a snowmobile or jet ski. Just be sure that your sports equipment amenities are properly insured to protect them against the damage that can easily result from guest usage.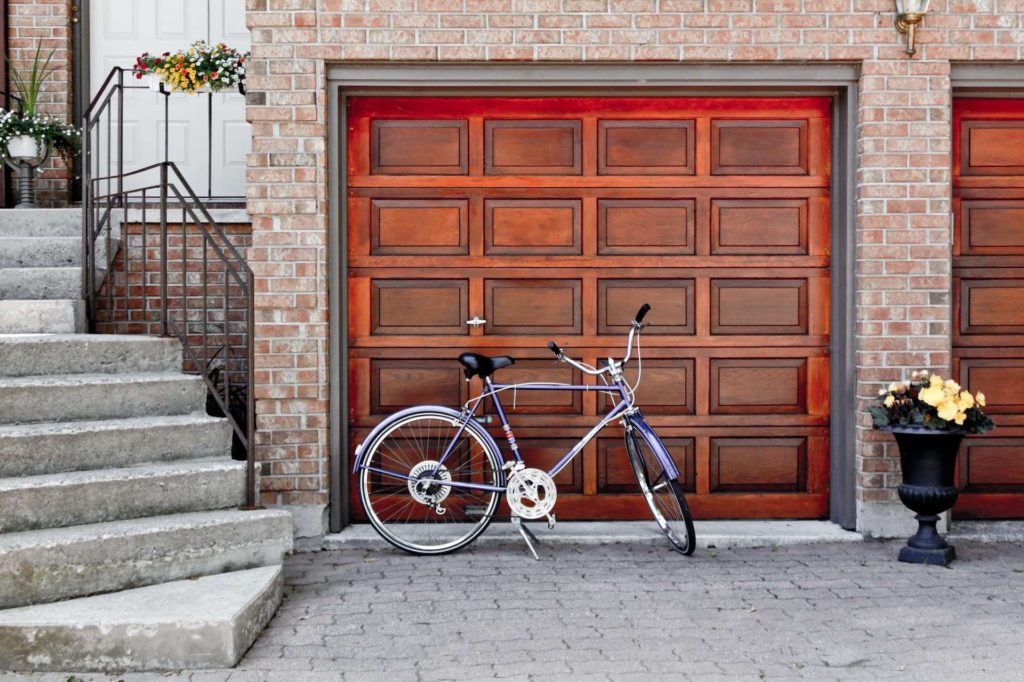 10. Smart home technology
Cable TV no longer cuts it at luxury vacation rentals. You need to include smart home technology at your property that will give guests a truly seamless experience. And while this can look like smart TVs equipped with Netflix and other streaming services, luxury vacation rental guests expect more.
Equip your Airbnb or Vrbo with smart locks, a Bluetooth speaker system, and voice-controlled lights. Another great feature to provide is a comprehensive digital house manual with key information about the property, which you can share before arrival.
11. Upgraded essentials
High-end guests expect high-end linens, toiletries, and more. Outfit your home with fluffy towels (and replace as necessary), high thread count sheets, and memory foam pillows.
Also, be sure the brands you showcase in your rental are consistent with the luxury experience your guests expect. Instead of drugstore brand shampoo and conditioner, stock your shower with high-end hair care products. Line the bathroom counter with L'Occitane lotion, and provide guests with a luxury Dyson hairdryer. Your guests will notice these details and remember them when it's time to rebook.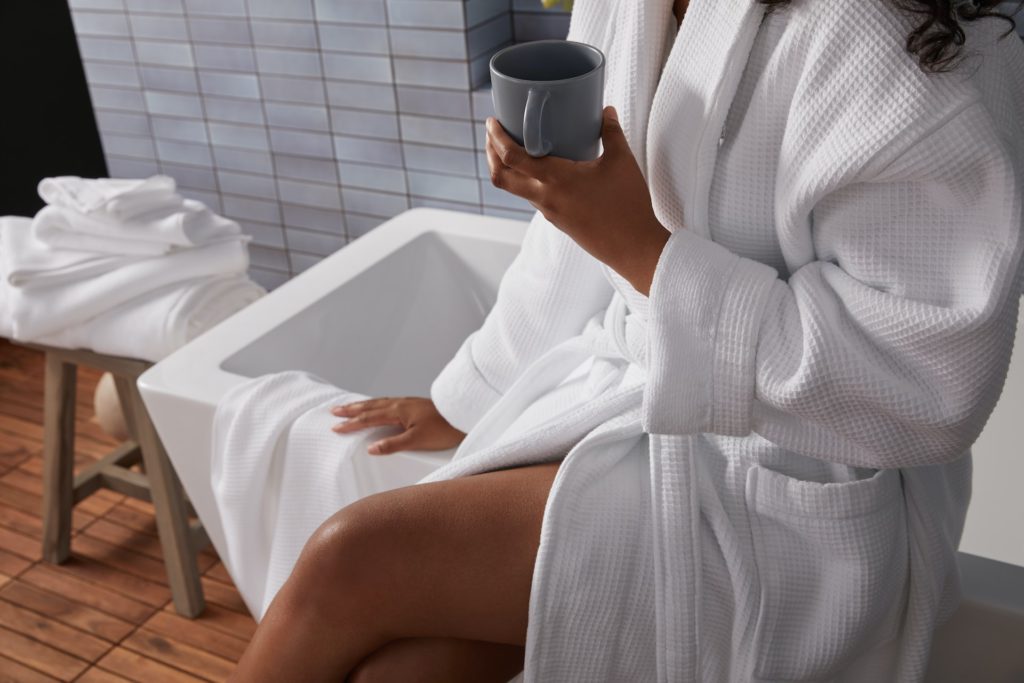 12. Additional services
Finally, think of what additional services your guests will appreciate. For a family-friendly amenity, offer in-home childcare. Or provide on-demand house cleanings and daily turndowns as an optional service for guests.
Plus, just because you're not a hotel doesn't mean you can't offer luxury experiences like spa services and massages—partner with a local provider who can come to your property and give your guests an in-home treatment.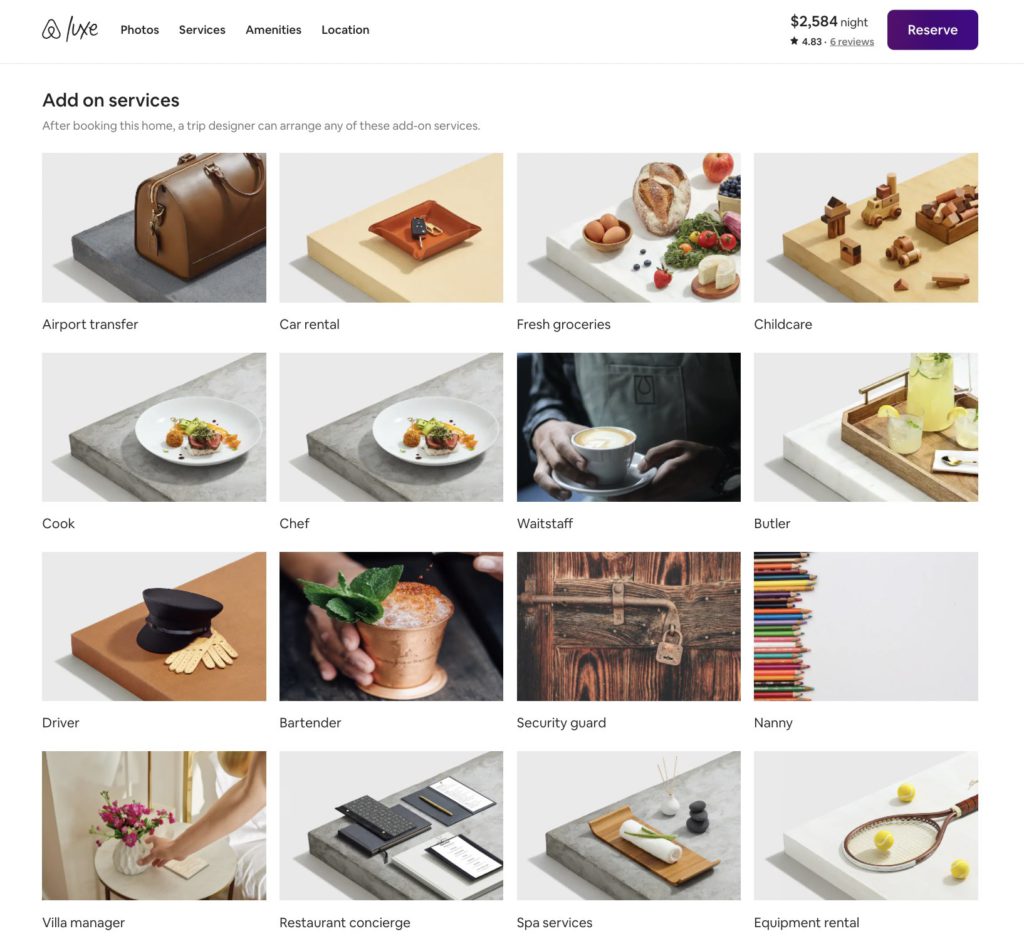 Luxury vacation rental amenities for an unforgettable guest experience
Your guests expect quality and comfort at every corner, and you can give them just this with luxury vacation rental amenities. Plus, with the right tools, like contactless access and digital guidebooks, they can enjoy the ultra-convenience they were hoping for.
Just be sure your luxury vacation rental and its expensive contents are protected with a solution like Safely short-term rental insurance. That way, you can rest easy knowing all the resources you invested to create an unforgettable, high-end stay are safeguarded.
Protect your business from costly damages with Safely's short-term rental insurance.
FAQs about luxury vacation rental amenities
What makes a luxury vacation rental?
A luxury vacation rental is characterized by exclusivity and personalization. Aside from this, the personalized attention a guest receives during their stay at a luxury vacation rental should go above and beyond the typical vacation experience.
Are luxury vacation rentals profitable?
Luxury vacation rentals can be extremely profitable. However, you must have the right strategies, marketing, and systems in place for this to be possible. You also need proper protection, like specialized insurance, to safeguard your vacation rental business and ensure you don't lose out in the form of replacements and repairs.
What is the best way to make a luxury vacation rental stand out?
One of the best ways to make a luxury vacation rental stand out is through personalization. While guests can enjoy a luxury experience in many places, a personalized, exclusive experience is what will ensure their stay is especially memorable.
What amenities should a beach house have?
There are certain amenities guests expect when booking a beach vacation. Given its proximity to the ocean or lake, a beach house should be equipped with amenities like:
Beach towels
Beach chairs and umbrellas
Kayaks
Surfboards
Stand up paddleboards
Functional outdoor space (like a deck or balcony)
Safely's Short-Term Rental Protection
Predictable coverage for unpredicable moments
Get A Quote
Subscribe to our articles