What is Guest Screening and Why Do You Need it For Your Rental Property?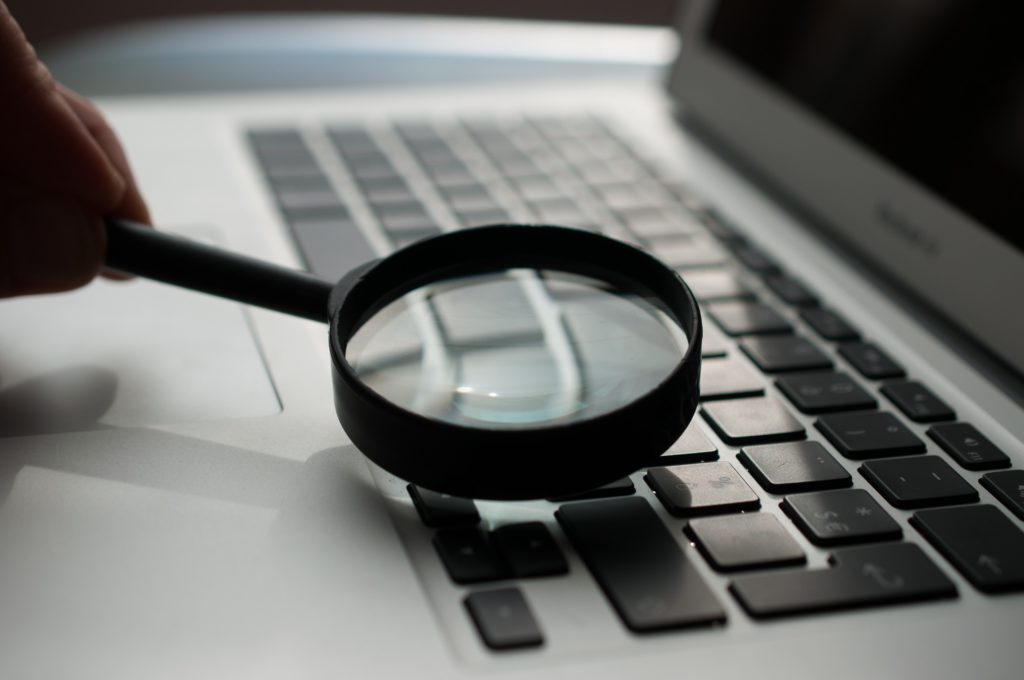 As a property manager or homeowner renting to the short-term vacation market, you're probably already aware of the importance of screening your guests. "Preventative screening" ensures the safety and security of your property and gives peace of mind to you and your neighbors. In this article, we explore the nuts and bolts of guest screening, the approaches taken by the most popular online short-term vacation rental platforms, and the steps you can take to not only enhance your guest screening process but also accelerate your business growth.
What is Guest Screening?
Guest screening refers to the process of evaluating and verifying information about a potential guest who wants to rent a short-term property. The purpose of this screening is to assess the risk of allowing a particular guest to stay in the property by determining if they meet certain criteria, such as minimum age, creditworthiness, and acceptable behavior standards. Unfortunately, guest screening can have substantially varying levels of rigor depending on who or what business is doing it, with the majority of approaches lacking any of the real detail needed to support a property manager or homeowner to make an informed rental decision. Most light-touch guest screening processes are geared towards fraud prevention and less focused on the risks associated with potentially harmful guests. Failure to adequately screen guests – or skipping this step entirely – can lead to unpleasant experiences for homeowners and neighbors – or even legal ramifications for not following local regulations.
Why do short-term renters need guest screening?
In short, it's a necessity! Otherwise property managers and homeowners could unknowingly be handing the keys to their investment property to a guest or guests with a history of throwing parties late in the night or of damaging or destroying property. Or, a guest could have a criminal record, or even both. Hosts should carefully consider guest screening and make it a top priority, especially if they want to grow their business portfolio. Your time is valuable. Rather than wasting time dealing with damage costs and repairs or losing sleep over unpaid claims, take proactive steps to protect your short-term rental business and set it up for success!
The process of intelligent guest screening helps identify potential red flags. Apart from flagging an undesirable history, it can also help ensure that guests are financially responsible and able to pay for the rental. Screening also ensures that guests are who they say they are, reducing the risk of identity fraud or misrepresentation. In today's online rental market, trust is a commodity and understanding your guest's risk factors can prevent future headaches.
What does guest screening involve?
Guest screening typically involves checking the guest's identity, conducting a background check, and reviewing their rental history. The importance of doing so can't be understated. For instance, did you know that 70% of all bad stays are caused by just 14% of guests? That means repeat offenders cause the majority of bad stays and represent the biggest risk to your home. With a dedicated guest screening process and tool, identify these risky renters and proactively protect your home and belongings from parties, fraud, and criminal activity.
Short-term rental platform guest screening overview
Most short-term rental platforms, including Airbnb, VRBO, and Booking.com, have their own guest screening processes. These typically involve a combination of manual and automated checks, such as checking the guest's identity and cross-checking with applicable databases.
AirBnB Guest Screening
Airbnb's guest verification process requires guests to provide their name and address or a government-issued photo ID and to initiate a profile on their platform, where previous vacation history and host comments can be reviewed. The main objective is to build trust on the Airbnb platform between host and guest. The process also requires guests to confirm that they are at least 18 years old. However, this process may not always be effective due to factors such as the quality of the photo and changes in the person's appearance. What's more, Airbnb only shares a limited amount of information with hosts, such as the guest's first name, profile photo, age range, and whether their ID was successfully added. This limited information can put the property at risk of bad stays.
VRBO Guest Screening
VRBO's guest screening process is similar to Airbnb's, with a focus on identity verification and a review of past trips and behavior. Without a dedicated guest screening service, Airbnb and Vrbo simply don't have the ability to carry out comprehensive background checks, and are leaving hosts exposed to unexpected issues and costs.
And while the ability for hosts to review guests does exist, this can sometimes be pointless as it's very easy for guests to open a new account to hide any bad reviews.
Booking.com Guest Screening
Booking.com's guest screening process is similar to Airbnb and VRBO, with a focus on identity verification. And while, as a direct booking website it's an important source of vacation rental revenue, it doesn't provide any routine background checks or have a dedicated system in place.
Online booking is the norm now for vacation rentals, so it's never been more important for property managers and homeowners to be empowered and to have access to the right knowledge at the right time. Using ad-hoc systems that lack transparency and consistency leave homeowners and property managers open to liability and sleepless nights.
Safely's Intelligent Guest Screening
That's where Safely comes in! Safely.com is the leading insurtech and guest screening solution for the vacation and short-term rental market. Since its launch in 2015 over $60 billion of homeowner liability has been covered. Screening is included in every reservation, with additional screening available for only eight dollars per guest. Safely is a trusted business partner to Escapia – the experts in short-term rental software and service provision – and enables property owners to engage a rigorous guest screening service, which includes comprehensive identity verification, thorough background checks, a credit history, and criminal record checks. While various direct-booking platforms offer a lighter touch guest authentication, Safely has the tools in place that are specifically designed with the host in mind.
Safely not only cross-references court records, county and national databases, and international agencies but also runs every primary guest through The List—Safely's proprietary database of guests who have previously caused damage to a home due to negligence. Using Safely's comprehensive service, stays have been protected from:
Theft by deception
Kidnapping
Unlawful distribution/furnishing of a controlled substance
Burglary, first degree
Grand Larceny
Fraudulent use of a credit card
Safely's guest screening process provides a significantly more robust and up-to-date picture of potential guests, with each guest being assigned an individual risk score, allowing the host (property manager or homeowner) to make a more informed decision, free from anxiety and concern. And what's best is this whole process is done in minutes. Connecting with your PMS so that for any new booking, the Safely system can cross-reference your guest's details with multiple databases, international agencies, and watchlists, to give you a sense of security and confidence when handing over the keys of your investment property to new guests.
Safely's non-discriminatory, discreet, and thorough risk evaluation guest screening service is not only comprehensive, but it is also non-invasive to guests, with background checks completed using the information given at the reservation stage – full name, address, and date of birth – to generate the risk score. This guest information is then run through a collection of databases, including a list of past offenders, domestic watchlist, sex offender list, national criminal databases, county criminal court search, and INTERPOL.
Safely's guest screening service also reduces your risk of liability under the Fair Credit Reporting Act (FCRA) guidelines by strictly adhering to all regulatory protocols so property managers and homeowners are protected from any legal issues. If a property manager or homeowner makes their decision to accept a reservation based on a guest's social media profile, they could leave themselves open to legal objections, as such decisions are made on subjective information that can't be easily qualified.
Guest screening is a crucial aspect of today's short-term rental market and should never be overlooked. It is not only a valuable tool for protecting a property and rental income but a crucial asset when it comes to growing a vacation rental business. Using Safely's insurance solutions and guest screening services, Safely's client property managers have reported business growth of over 30%. Spending less time worrying about bad guests, chasing claims (Safely pays 94% of claims on average within three business days), or making repairs on a property that has to be removed from a listing, allows homeowners and property managers to instead focus on enhancing their properties and growing their business.
Providing a non-intrusive, thorough, and transparent solution to the problem of risky renters, while empowering property owners to protect their properties with objectivity and clarity, Safely has you covered. So why wait? Get in touch today and take your short-term rental business to the next level with Safely's intelligent Guest Screening. Experience the peace of mind that comes with knowing your property and guests are in good hands!
Safely's Short-Term Rental insurance
Predictable coverage for unpredictable moments.
Safely's Short-Term Rental Protection
Predictable coverage for unpredicable moments
Get A Quote
Amber is the Claims Leader at Safely and has been with the company for over four years. She manages a team of claims adjusters, working with company leadership to improve processes, maintain accurate documentation and educate team members across various departments on best practices. Before joining Safely, Amber worked as a GAP Adjuster Supervisor. Her early career includes serving as a customer service representative and unit manager at Assurant Specialty Properties as well as business operations manager at Farmers Insurance. Amber was born in Dayton, Ohio and earned a Bachelor of Science degree in Finance.
Subscribe to our articles