Vrbo Damage Insurance: Comprehensive Coverage for Your Vrbo Property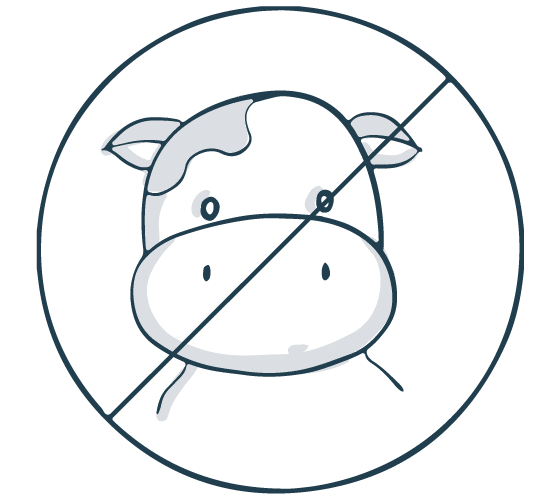 Protect your vacation rental from property damage—no damage deposit required.
$1million in coverage. On-demand insurance. Guest screening included.
Protect your business from costly damages with Safely's short-term rental insurance.
Why you need Vrbo damage protection insurance for your property
Standard homeowner's insurance won't protect your second home if it's used for business purposes.
This leaves your vacation rental property and business exposed to the risk of vandalism, property theft, or even an infestation of bed bugs! Save yourself the headache, wasted money, and possible lawsuits with Safely.
How does Vrbo insurance protect hosts?
Vrbo offers a homeowner insurance policy that provides up to $1 million in liability coverage in the case of bodily injury to guests or against damage they may cause to a neighboring property.
Limits of Vrbo insurance
However, this coverage leaves you totally exposed to the risk of property and contents damage.
Vrbo specifically addresses this on their liability insurance policy information page:
"Please note, $1M Liability Insurance does not cover damage caused by a traveler to your own property.
Safely short-term rental insurance
By contrast, short-term rental insurance coverage with Safely protects you from on-site incidents, loss of property contents, and structural damage.
What's the cost of damage protection on Vrbo?
At the time of booking, your Vrbo guests have the option to purchase Property Damage Protection (PRP) insurance through the Generali Global Assistance insurance company which is available in three coverage levels:
| | |
| --- | --- |
| Cost | Coverage |
| $59 | $1500 |
| $79 | $3000 |
| $99 | $5000 |
Rather than paying the non-refundable cost, they also have the option to pay the full coverage amount upfront as a refundable security deposit.
How to make a claim with Vrbo's insurance program
Whether your guests choose to purchase the PRP or place a security deposit, the process for filing a claim is the same:
Log into your Vrbo account, select your guest, report the damage and the amount you wish to claim (which must not exceed the deposit amount), and finally, enter a description of the damage, which will be shared with the guest.
Limits and recommendations
You have 14 days after check-out to assess the property and file a claim.
Valid claims are covered up to the maximum deposit amount (between $1500-$5000)
Prior to filing the claim, Vrbo encourages you to contact guests and discuss the details of the damage, how much you intend to charge, and to share photos of the claim—which they say helps reduce the chance of your guest disputing it.
Safely's fast and easy claims process
Meanwhile, Safely makes filing a damage claim fast and simple.
Take a picture of the damage
Submit your claim
No need to chase after your guests or worry about them filing a dispute about the damage. Just submit the claim and receive your payment in as little as four days.
Why Safely's comprehensive coverage for Vrbo properties means you're protected
Safely's accidental damage protection gives you peace of mind with up to:
$10,000 in coverage for property contents and belongings
$1,000,000 in coverage for structural damage, including labor and material costs
$1,000,000 in coverage in case of bodily harm to your guests
Furthermore, Safely makes it easy to know who's staying in your vacation rental with our automated guest screening service. While Vrbo background checks do happen, they're entirely optional, which does nothing to deter problem guests from making their way into your home.
All Safely needs is your guest's name, birth date, and address and we'll scan courthouse and criminal databases, run a credit check, and cross-check your guest against our record of people who have caused damage to vacation rental properties in the past.
This is comprehensive protection for your valuable property.
Protect your business from costly damages with Safely's short-term rental insurance.
Frequently asked questions about Vrbo damage insurance
How do you charge damage on Vrbo?
Submit photos and a description of the damage within 14 days. Vrbo encourages you to contact your guests first to reduce the chance of them disputing the damage claim.
What is the cost of damage protection on Vrbo?
Owners pay nothing for damage protection, which comes from either an insurance policy or refundable damage deposit paid by guests when they complete their rental agreement.
What does Vrbo do when I charge damage?
If the guest doesn't file a dispute, Vrbo will transfer the requested amount (up to the coverage total) within 3-7 business days, even if they are unable to collect the money from the guest due to an invalid credit card. Costs incurred in excess of your guest's deposit (between $1500 and $5000) remain your responsibility.
Is damage protection on Vrbo refundable?
The cost of their damage insurance is not refundable. However, if guests opt to put down an out-of-pocket security deposit, it will be returned between 7 and 14 days after their stay. This delay can be off-putting for many, which can affect occupancy rates.
What's the best way to protect my Vrbo property from damage?
Comprehensive short-term rental property insurance from Safely, covering bodily harm to guests in addition to structural and property damage protection, is the best choice for your rental property.
Safely's Short-Term Rental Protection
Predictable coverage for unpredicable moments
Get A Quote
Andrew is the co-founder and CEO of Safely, the industry's leading protection for short-term home rentals through its guest screening and liability insurance.
Subscribe to our articles