Airbnb 2022 Winter Release: What You Need To Know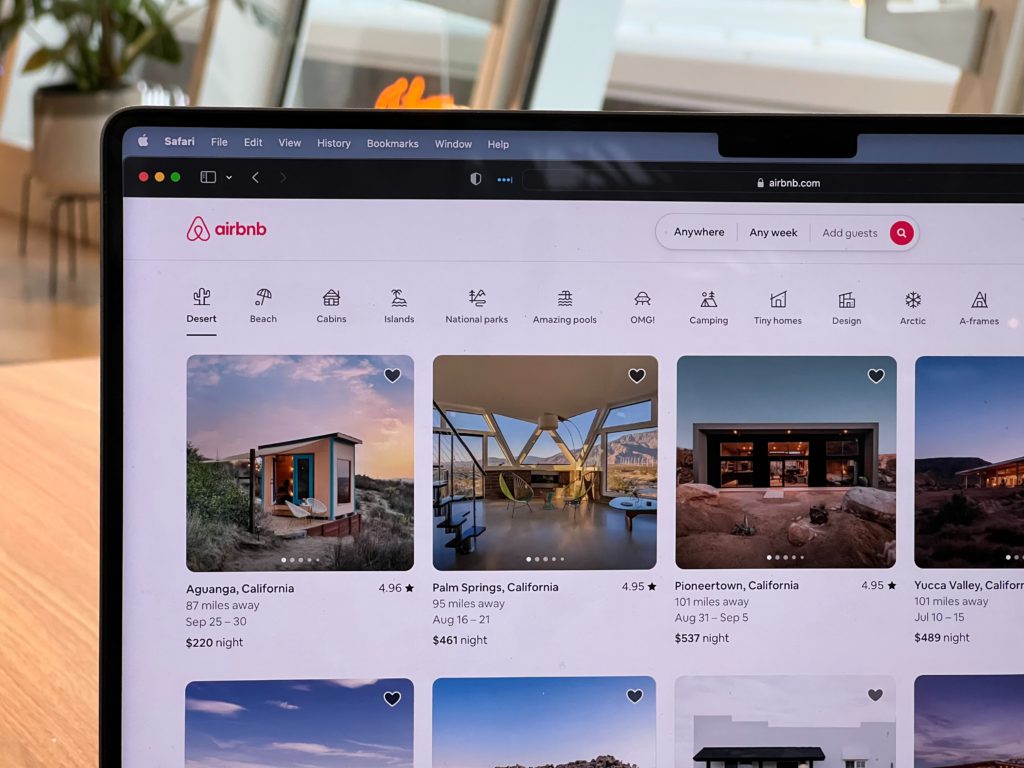 In the latest Airbnb Winter Release, the home-sharing company announced some changes to its platform in an effort to attract more hosts. These changes addressed Airbnb's intent on improving protection and coverage for hosts, leaving many homeowners and property managers wondering if they still need short-term rental (STR) insurance. 
Spoiler alert: you do. 
As a leading STR insurance provider, the Safely team has seen the problems that can occur when you rely on alternate ways of protecting your property, including Aircover for Hosts. But before making any changes to your current coverage, let's take a look at what changes Airbnb has made and how it affects you and your property.  
What's New?
In an effort to improve the hosting experience, Airbnb announced major upgrades to AirCover for hosts, the platform's damage protection program for hosts.
Increased AirCover
Most of the new features that Airbnb has rolled out fall under the new AirCover expansion. For starters, coverage has been extended to include protection for cars and boats parked on the property, as well as expanded coverage to protect art and other valuables. Additionally, damage protection has been increased from $1 million to $3 million. 
While this does offer some protection to your home and your belongings, it's important to emphasize that Airbnb's terms state that this "is not an insurance policy" and "Airbnb strongly encourages you to purchase insurance that will cover you and your property for losses caused by Guests or Guests' invitees in the event your loss is not within the terms of the Host Damage Protection." 
In other words, if something goes wrong, AirCover alone may leave you vulnerable. Additionally, and quite possibly the biggest issue we see with AirCover, is that in order to be eligible for coverage, you are required to first try resolving the issue with the guest directly within 14 days of the guest's checkout. When doing this, you run the risk of creating unnecessary friction with the guest, which could result in a negative review and jeopardize your superhost status. 
By having STR insurance, your coverage doesn't have to come at the expense of a negative review. At Safely, our goal is to bridge the gap between standard coverage and the protection you actually need. Our comprehensive insurance includes up to $10,000 of coverage for property contents and up to $1,000,000 in structural property damage and personal injury. We never require guest involvement for a claim to be resolved. And with the homeowner, the property manager, and the guests listed on every policy, we can ensure everyone's protected during every stay.
Claims Process Improvement For AirCover
When it comes to claims, in fact, one of the most prevalent complaints from  Airbnb hosts is the long and difficult claims process through AirCover. Airbnb's limited coverage and long response time, hosts have experienced months in limbo before their claims are paid – if they're even approved. To address this problem, Airbnb announced it has improved its AirCover claims process, even adding an option to get a fast payout in just 30 minutes for an added fee. Very few details are available about the specific changes to the program, but Airbnb offers the ability to track your claim's progress from submission to payout. 
With Safely, claims take only a few minutes and are handled by our team of dedicated claims specialists. Typically, claims under $1,000 are paid in less than 48 hours, not months.
Expansion of guest identity verification
As fraud and identity theft continue to be a problem in the sharing economy, Airbnb announced the expansion of guest identity verification. According to Airbnb, the goal was to ensure that guests "are who they say they are." Essentially, the home-sharing platform is now requiring that all guests booking a reservation within 35 named countries (which covers about 90% of bookings) will be required to verify their identity.
To do so, Airbnb may require the following:
Legal name, address and/or other personal information
Photo of your Government issued ID
A selfie
According to Airbnb, a legal name and address is typically all that is needed to complete the verification process, but it is unclear what specifically is done to confirm someone's identity.
Similarly, Safely's Guest Screening service only requires the guest's name, date of birth, and address. Through our guest screening process, we scan county and court records, national and criminal databases, credit history, and run every guest through our personal database of guests who have caused damage to vacation properties in the past. This transparent process gives hosts all the information they need to make the decision about who they rent to and, ultimately, feel good about who is staying at their property. If you decide to decline a reservation based on the information we find, we'll even help make sure you're staying compliant with the Federal Credit Reporting Act (FCRA).
Reservation screening technology to help with unwanted parties
In addition to improving its identity verification process, Airbnb also announced that it would be implementing new technology that looks at hundreds of factors of guests before booking, such as location, age, and other indicators that could mean the guest is planning on using the property to throw a large party. According to the release, once reviewing these factors, if the risk for an unwanted party is determined, the platform may block booking automatically – taking the power of deciding who to rent to out of your hands. 
Verifying guests and using a screening technology for unwanted parties are both great ways to minimize risk. Alternatively, you can achieve both of these at once while also checking for any other additional red flags by using a comprehensive guest screening tool. Either way, your property is protected. 
What else did Airbnb announce?
In addition to the AirCover updates, the home-sharing platform did make some other notable changes:   
Ground rules
In an effort to improve guest accountability, Airbnb introduced Ground Rules, allowing hosts to create rules that guests will need to agree to following in order to stay at your property.
More Details
As a host, you can now add more details to your guest reviews, allowing other hosts to see a guest's track record before accepting the stay.
Retaliatory Review Protection
The process for removing retaliatory reviews has now been simplified. Now you can easily request the removal of an unfair or defamatory review no matter how old the review is.
Fast Pay
As mentioned in the improved AirCover claims process, Fast Pay is an effort to get claims paid out quickly following approval.
Airbnb Setup
As part of the effort to attract new hosts, the OTA-giant also launched Airbnb Setup, a program aimed at teaching first-time hosts everything they need to know about putting their homes on Airbnb. The program matches new hosts with Superhosts in their area where they can receive free, one-on-one guidance for everything they need to know about making their Airbnb a success.
New Airbnb Categories
To create an even more customized experience for both hosts and guests, Airbnb launched six new home categories, and updated how they are displayed. Here are the new categories and what they mean:
New – Homes added within the past 10 weeks
Top of the world – Homes at ~10,000 feet above sea level
Trending – Homes with high ratings and high views/activity from the previous week
Adapted – Homes adapted for wheelchair access
Play – Homes with basketball courts, game rooms, miniature golf, water slides, etc.
Hanoks – Traditional Korean homes made of natural materials
With Airbnb focused on growth and shifting priority from guests to hosts, we can likely expect even more improvements to ensure that its users are happy and feel like their properties are protected. But, while the updates are a step in the right direction, AirCover still isn't considered an alternative to comprehensive insurance. 
At Safely, we're dedicated to helping your business grow and keeping your investment safe. From stained linens and broken glasses to house fires and bodily injury, Safely has you, your property, and your guests covered.
To learn more about how Safely takes protecting your short-term rental, your business, and your guests to the next level, request a quote today.
Safely's Short-Term Rental Protection
Predictable coverage for unpredicable moments
Get A Quote
Amber is the Claims Leader at Safely and has been with the company for over four years. She manages a team of claims adjusters, working with company leadership to improve processes, maintain accurate documentation and educate team members across various departments on best practices. Before joining Safely, Amber worked as a GAP Adjuster Supervisor. Her early career includes serving as a customer service representative and unit manager at Assurant Specialty Properties as well as business operations manager at Farmers Insurance. Amber was born in Dayton, Ohio and earned a Bachelor of Science degree in Finance.
Related Resources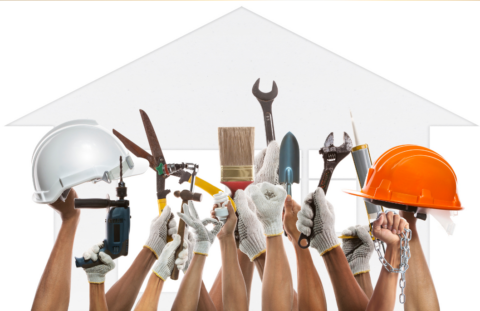 Short Term Vacation Rental Property Maintenance: A Guide for Short-Term Property Managers (With Free Checklist)
Subscribe to our articles