7 Ways To Recession-Proof Your Short-Term Rental Business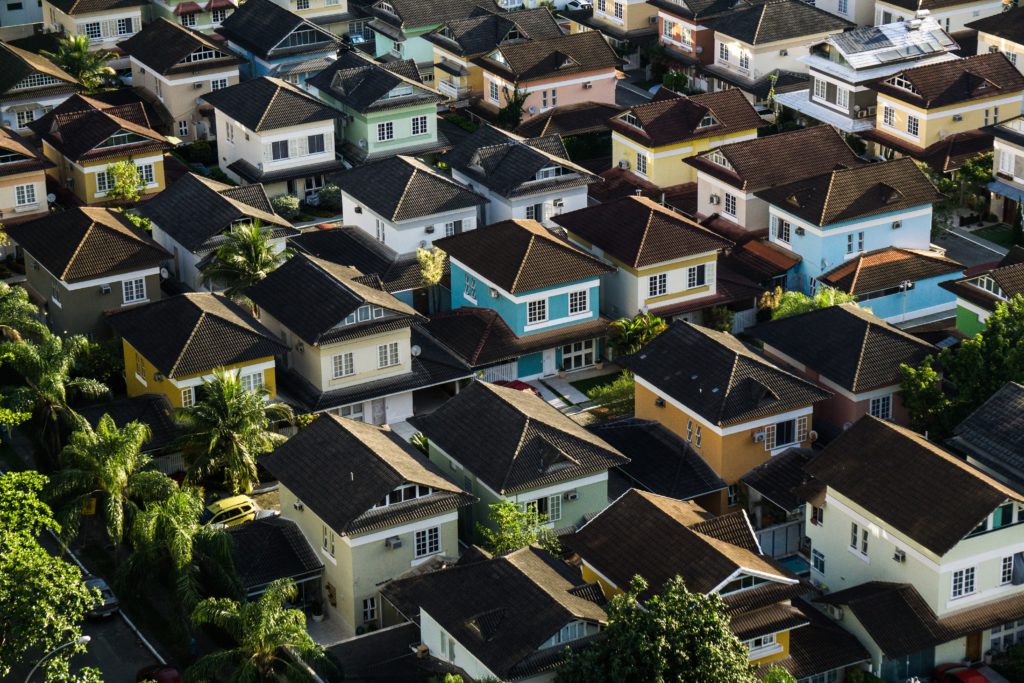 Recession-Proof Tips For Your Short-Term Rental Business
We keep hearing that a recession is imminent, and for so many, it's nerve wracking to know what this means for our jobs or businesses. As a leader in short-term rental insurance, we have found ourselves wondering what this means for our industry as a whole.  
If you missed our short-term rental (STR) predictions for 2023, we spoke with some industry experts to get their thoughts on the future of STRs, and the general consensus was that the industry will shift based on what the market does, but the need for travel is alive and well.  
However, since the economy can be as unpredictable as strangers in a vacation rental, no industry, business, or individual can say for certain that they'll be fine during a recession. So, if you do find yourself in the midst of any financial discomfort, here are a few ways that can help keep your short-term rental business afloat.
Price accordingly.
If you notice a decline in reservations, try lowering your pricing and see if your bookings pick back up. Keep in mind that if consumer spending is down, pricing should reflect that. You can also check what other short-term rentals in the area are charging and be sure you're not priced significantly higher or lower than those. Dynamic pricing solutions can help you optimize your prices for current market conditions. Consider a dynamic pricing tool such as Wheelhouse, Rented, PriceLabs, or Beyond.
Cut costs where you can.
This may seem obvious, but taking account of what you're spending, and how necessary it is, can be huge in ensuring your business survives economic instability. Keep in mind that this doesn't have to change your business, it could simply mean changing a process to be more cost-effective. For example, if you've always provided welcome baskets for guests, and now you're having trouble justifying the cost, consider opting for something like a handwritten note instead. It's much cheaper, but still offers a personalized touch that lets the guest know you took the time to thank them for staying at your property.
Protect your property from costly damage.
When you're looking to cut costs, the last thing you want to worry about is a guest causing major damage to your property and leaving you with the bill. This is the kind of situation that could make or break your business, even in a thriving economy. However, short-term rental insurance doesn't have to be an expense you stress over. In fact, with Safely, we have plans as low as $8/per day, and you only pay when you have a reservation. And, because you can add the cost into your fees, you can adjust the amount and even make a bit of a profit.
Focus on your marketing efforts.
When you're looking to cut costs, marketing may not be top of mind. But, research shows us that it is an extremely effective tool for driving business. And with plenty of cost-efficient ways to market your property, it's a great place to start when you're looking to drive reservations and business to your short-term rental.
Utilize social media.
This can be an effective way to not only drive awareness of your business, but to connect with others in the community. You can use it to learn more about consumer demand by joining online groups and forums where guests are talking about their wants, needs, likes, and dislikes when staying at short-term rental properties. This can help you in determining who, what, and how your business succeeds.
Use OTAs effectively.
It's no secret that online travel agencies (OTAs) are one of the most effective tools for short-term rental success, but at what cost? Top OTA sites, such as Airbnb and Vrbo, can take anywhere from 3%-20% per reservation. For many, the visibility from these sites outweigh the cost, but during a time when you're trying to save money, it's important to take a detailed look at the numbers to ensure you're still seeing value. On the flip side, if you know that OTAs are adding value to your business, try listing your property on other popular OTAs such as Booking.com, Expedia, and Vacasa. You may also consider looking at smaller, more specialized sites, such as Niche Escapes, BringFido, Kid&Coe, Handiscover, and Whimstay.
Create your own direct booking site.
There are multiple benefits to creating a direct booking site. For starters, you can save a significant amount of money by not having to give a percentage of your profits to an OTA site. Additionally, the average stay of guests booking directly is longer than those who book through an OTA. By having longer stays, you cut down on cleaning and other costs associated with preparing the property between reservations. To encourage direct booking, consider offering a discounted rate to anyone that books with you directly. Check out our tips on creating a direct booking website.
Ultimately, we can't stop a recession from happening (maybe someone can, but that's beyond my area of expertise), and when prevention isn't an option, the next best thing we've got is preparation. So, while there's no guarantee what the economy will do next, we have an idea, and with that we know we can do our best to prepare for it.
Safely's short-term rental insurance is coverage for the things you can't predict, and protection for the things you can't prevent.
Safely's Short-Term Rental Protection
Predictable coverage for unpredicable moments
Get A Quote
Originally from the heart of Georgia, Zach brings a unique perspective to the short-term rental market, leveraging his deep understanding of both Southern and Californian markets to provide innovative and effective solutions to property managers in the vacation rental sector. His commitment to ensuring the safety and satisfaction of the property owners, managers, and guests has been a driving force in his career. A licensed insurance agent, Zach is passionate about creating tailored insurance and screening strategies to meet the dynamic needs of the short-term rental industry, staying ahead of the curve in an ever evolving landscape.
Subscribe to our articles