8 Short-Term Rental Podcasts You Should be Listening to in 2023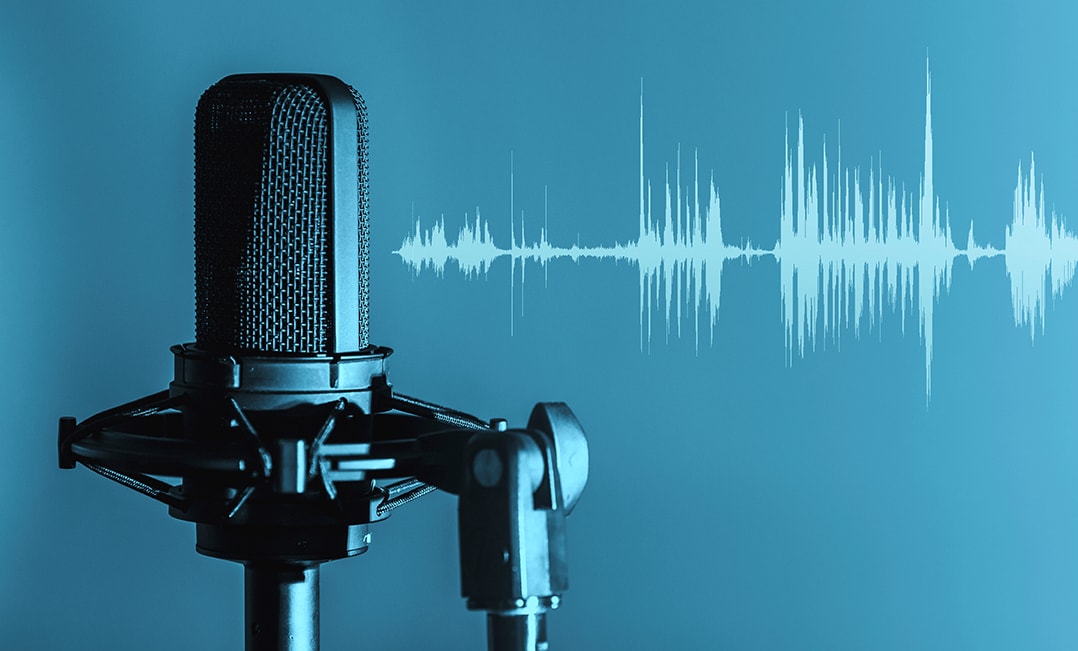 In the ever-evolving landscape of short-term rentals, staying up-to-date with the latest trends, strategies, and insights is crucial. Podcasts have emerged as an invaluable resource for this, offering expert advice, tips, and stories from industry leaders right at your fingertips.
Whether you're a seasoned host or a newcomer to the scene, listening to these eight short-term rental podcasts will equip you with the knowledge and inspiration you need to thrive in 2023. They bring you the most relevant information, the newest trends, and exciting innovations directly from the experts, making it easier than ever to stay ahead in the competitive world of short-term rentals. Let's dive in!
Slick Talk The Podcast
Slick Talk: The Podcast is a must-listen for anyone in the hospitality industry who is passionate about their work and wants to expand their knowledge and expertise. Hosted by Wil Slickers, this fun and informative podcast provides a platform for professionals in hotels, restaurants, vacation rentals, and travel to share their insights and experiences.
With a focus on growth, learning, and exploring the exciting aspects of the hospitality world, Slick Talk brings you engaging interviews with the biggest founders and experts in the industry. Each episode delves into the challenges, trends, and innovations that shape the hospitality landscape.
Safely is one of the sponsors of Slick Talk. Safely's commitment to providing reliable short-term rental protection solutions aligns perfectly with the podcast's mission of promoting excellence and professionalism in hospitality. Whether you're a seasoned professional or just starting out in the industry, Slick Talk: The Podcast offers valuable insights, tips, and inspiration to help you thrive in the fast-paced world of hospitality.
Vacation Rental Success Podcast
The Vacation Rental Success Podcast is a popular podcast that offers valuable insights and advice for vacation rental owners and managers. Hosted by Heather Bayer, an industry expert with over 20 years of experience, this podcast covers a wide range of topics related to the vacation rental industry.
Each episode of the podcast features in-depth discussions with industry professionals, property owners, and managers who share their experiences, strategies, and tips for success in the vacation rental business. From advertising and marketing to guest communication and property management, the podcast covers all aspects of running a successful vacation rental business.
Heather Bayer's expertise and knowledge shine through in every episode, providing listeners with practical and actionable advice. With its engaging and informative content, this podcast has gained a loyal following and has become a go-to resource for anyone looking to thrive in the vacation rental business.
Boostly
The Boostly Podcast is a UK entry spearheaded by Mark Simpson. This podcast serves as an invaluable resource for vacation rental owners seeking to ramp up their direct bookings. Making sense of the digital information overload, Mark skillfully deconstructs complex concepts into easy to implement strategies.
The Boostly Podcast is not merely a source of advice; it's a comprehensive toolkit for hosts worldwide. It offers a broad spectrum of tactics designed to enhance profitability through increased direct bookings. The podcast's strength lies in its simplicity, delivering digestible advice that can be straightforwardly applied to your business operations.
In today's digital age, where online presence is crucial, Boostly steps in to help hosts navigate the digital landscape. This podcast is a must-listen for anyone in the short-term rental industry, offering an expert guide to achieving success in today's competitive market.
Thanks For Visiting
Thanks for Visiting is a captivating podcast hosted by Annette Grant and Sarah Karakaian, two passionate advocates for the short-term rental industry. Their journey began when they met while fighting for their right to host homes on Airbnb at a Columbus, Ohio City Council Meeting. They both strongly believe that the key to success in this industry lies in being a hospitable host.
In a world where many resources focus solely on profit-driven strategies, Annette and Sarah realized that there was a lack of content that delved into the importance of genuine hospitality. Determined to fill this gap, they created Thanks for Visiting, offering listeners a behind-the-scenes look into their own experiences and insights.
Consider this podcast as your very own Hospitality Prep School for Airbnb staging and hosting. Annette and Sarah provide valuable resources and practical advice to help you host with heart and improve your processes and systems. No matter if you're a seasoned host looking to enhance your skills or just starting out in the industry, Thanks for Visiting is the perfect companion to guide you toward becoming a more successful and heartfelt host.
Alex and Annie Vacation Rental Podcast
Alex & Annie is one of the most popular podcasts in the vacation rental industry. With more than 35 years of combined experience in vacation rentals, Alex Husner and Annie Holcombe highlight the real stories behind the people and brands that have built vacation rentals into the 100 billion dollar industry it is today.
In their lively and super informative podcast, Alex and Annie talk to vacation rental professionals from coast to coast who discuss topics such as diversification, revenue models, media strategies, and making advocacy fun again. With thought provoking interviews and candid conversations, Alex & Annie strives to find the one story, idea, strategy or decision that led to their guests' big A-HA moment.
The No BS Short-Term Rental Podcast
The No BS Short-Term Rental Podcast offers an unfiltered and insightful dive into the dynamic world of global vacation and short-term rentals. Co-hosted by Mateo Bradford and John Stokinger, this podcast goes beyond the surface and delves into the latest news, trends, and affairs shaping the short-term rental industry.
With their extensive experience and expertise, Mateo and John bring a fresh perspective to the table, providing listeners with a valuable inside view and real take on the industry like no other. They cut through the noise and offer candid discussions that are both informative and entertaining.
The No BS Short-Term Rental Podcast connects its audience with the right people at the right time through engaging conversations and interviews with industry professionals. Property owners, investors, or anyone simply curious about the short-term rental space will find valuable insights, practical advice, and actionable strategies to help you navigate and succeed in this rapidly evolving industry.
Vacation Rental Revolution Podcast
The Vacation Rental Revolution Podcast, hosted by real estate expert Shawn Moore from Vodyssey.com, is a must-listen for anyone looking to build and expand their short-term vacation rental portfolio. With a focus on providing valuable tips, tactics, and strategies, this podcast serves as a comprehensive resource for growing and scaling your vacation rental business.
Shawn Moore brings his wealth of knowledge and expertise to the table, guiding listeners through the intricacies of the industry. By exploring the distinction between traditional short-term vacation rentals and true Lifestyle Assets, the podcast offers a fresh and innovative perspective that can revolutionize your approach.
The Vacation Rental Revolution Podcast provides actionable insights and practical advice to help you navigate challenges, optimize profitability, and achieve long-term success.
The Short-Term Show
The Short Term Show is a compelling podcast hosted by Avery Carl, an industry expert who started her journey with a single property and has since expanded her portfolio to over 42 properties.
Avery's podcast is more than just a success story; it's a treasure trove of insider tips and tricks. She skillfully blends her personal experience with professional advice, guiding listeners on how to balance short-term rentals with long-term passive income. This unique approach sets the show apart, offering a fresh perspective on property management.
Unlocked
Bonus: A ninth addition to our list. Unlocked is a podcast that takes you behind the scenes of the vacation rental industry. Join VRMB founder Matt Landau as he conducts insightful interviews with the brightest minds in the field.
Unlocked goes beyond the surface level and dives deep into the experiences and strategies of some of the most innovative vacation rental professionals from around the world. Through these candid conversations, listeners gain access to a treasure trove of best practices and insider knowledge.
The goal of Unlocked is to empower vacation rental professionals by reminding them that the key to success lies within themselves. Each episode serves as a reminder that they already possess the skills, talents, and resources needed to thrive in this competitive industry. With Unlocked, you'll discover unique perspectives, game-changing strategies, and inspirational stories that will elevate your vacation rental business. 
These Short-Term Rental Podcasts Provide Topical Insights and Resources
When it comes down to it, your success as a vacation rental professional hinges on having the right resources and information. The podcasts listed above offer an invaluable wealth of knowledge and insights to help you navigate the industry successfully. Whether you're looking for practical advice or simply want to hear inspiring stories from fellow professionals, these podcasts are sure to provide what you need. These podcasts are widely available, so look for them wherever you listen to podcasts.
Safely's Short-Term Rental Protection
Predictable coverage for unpredicable moments
Get A Quote
Subscribe to our articles