The Rise of Niche Markets in the Short-Term Rental Industry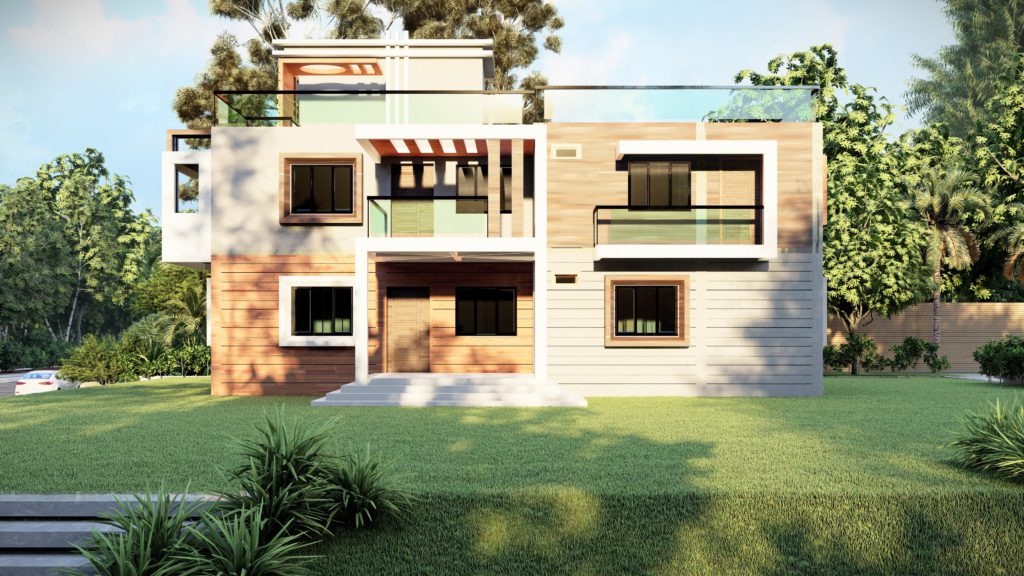 As the short-term rental industry continues to grow, and the market becomes more saturated, homeowners and property managers are finding it increasingly difficult to make their properties stand out. As a result, we're seeing hosts cater to more specific groups of travelers by tapping into niche markets (such as eco-conscious or pet-owning guests) in an effort to differentiate themselves.
While understanding your guests is critical to tap into their specific needs, it's also essential to establishing the most relevant niche for your property. To help you determine what's best for you, let's take a look at some of today's top niche markets among short-term rentals.
Eco-Friendly Rentals
As travelers become more environmentally conscious, there has been a significant increase in the demand for eco-friendly accommodations. These properties can include everything from energy-efficient appliances and solar panels to composting systems and green cleaning products. As a property manager or homeowner, showing off your home's eco-friendly features1 can attract guests who are looking to reduce their carbon footprint while on vacation.
In addition to appealing to environmentally conscious travelers, eco-friendly rentals can also help property owners save money on utilities and attract those who are willing to pay a premium for sustainable accommodations.
Pet-Friendly Rentals
Traveling with pets can be a challenge since so many hotels and vacation rentals don't allow them. Because of this, there is a growing demand for pet-friendly short-term rental options. As a homeowner or property manager in this space, offering peace-of-mind to guests and their pets can go a long way with positive reviews and increased bookings. With a short-term rental insurance provider, like Safely, pet-caused damage is covered. This means that your guests can actually relax knowing that they won't be responsible for any damage done by their four-legged companion.
With these protections in place, hosts can focus their efforts on getting their property in front of the right audience in the pet-friendly niche. By advertising pet-friendly amenities, such as dog beds, bowls, and fenced-in yards, hosts can attract a loyal following of pet parents. And, because pets are often considered part of the family, people are willing to pay more for properties that cater to their furry friends.
Family-Friendly Rentals
Families with young children have unique needs when it comes to vacation rentals, so tapping into these specific needs is a great way to boost occupancy. Family-friendly properties may include amenities such as cribs, high chairs, and childproofing equipment. Hosts can also cater to families by offering kid-friendly activities and attractions in the surrounding area.
If you're looking to market your property towards families, consider focusing your efforts around times when they are most likely to travel, such as school holidays and summer vacation.
Luxury Rentals
Luxury vacation rentals are for travelers willing to pay top dollar for a premium experience. These properties often feature high-end amenities such as private pools, hot tubs, and top-of-the-line appliances; as well as concierge services and luxury experiences, such as private chefs and exclusive tours.
While the customer base may be smaller, these properties often command higher rates and can be quite profitable for property managers and homeowners willing to invest in high-end amenities and services. In other words, it's quality over quantity.
Keep in mind that with high-end rentals, you also need high-end protection. The last thing you want is for an accident or property damage to jeopardize the luxury experience you promise your guests. With Safely's short-term rental insurance, you, your property, and your guests are covered on every reservation –up to $10,000 in contents and belongings, and up to $1,000,000 in structural damage and bodily harm.
Work-Friendly Rentals (Remote Work and Business Travel)
With the rise of remote work, many travelers are looking for short-term rentals that are equipped for working from home. Work-friendly rentals often feature high-speed internet, a designated workspace, and other amenities such as printers or scanners. Hosts can appeal to this niche market by highlighting their work-friendly features and suitability for remote work.
On the other hand, work-friendly rentals can also appeal to business travelers2. Specifically, those who are looking for a comfortable and convenient place to stay while on the road. These guests are more likely to seek properties with proximity to conference centers and airports, but will also require the amenities mentioned for work-friendly rentals. It's worth noting that business travel rentals can also be a more reliable source of income, as business travelers often book well in advance and are less likely to cancel their reservations.
Conclusion
With niche markets on the rise, so are the opportunities for homeowners and property managers to utilize them. By identifying the specific needs of your guests, effectively marketing your property, and having the best short-term rental insurance in place, you can establish what niche works best for your rental and how to use it to successfully drive business.
Safely's Short-Term Rental insurance
Predictable coverage for unpredictable moments.
Sources:
Hostaway, Eco-Friendly Vacation Rental https://www.hostaway.com/eco-friendly-vacation-rental-or-how-to-guide/
Lodgify, Vacation Rental Marketing https://www.lodgify.com/blog/vacation-rental-business-travelers/
Safely's Short-Term Rental Protection
Predictable coverage for unpredicable moments
Get A Quote
Subscribe to our articles