Airbnb Security Deposits & AirCover – A Comprehensive Guide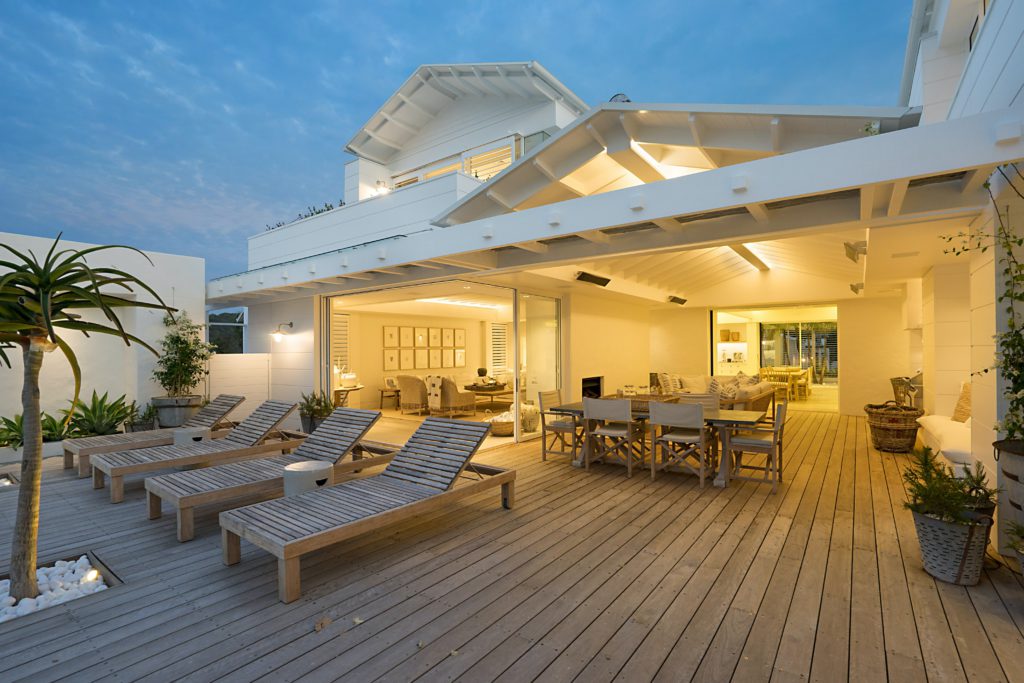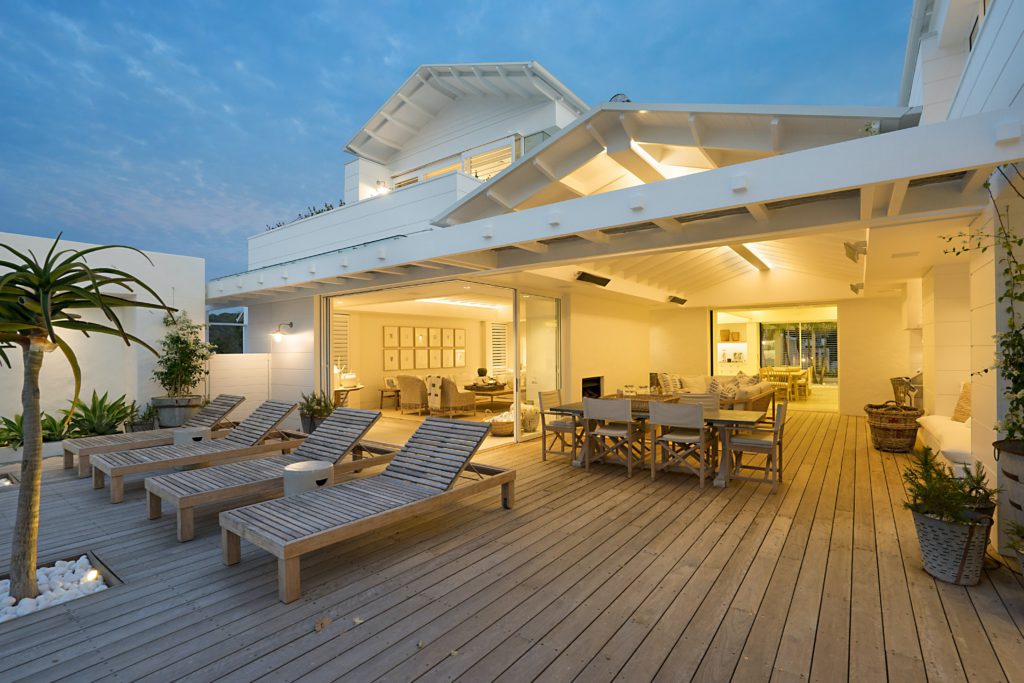 Airbnb has been a game changer for both property managers and homeowners, making it easier than ever to advertise rental properties and to attract guests interested in booking them. Offering a seamless, stress-free approach to maximizing rental income potential as well as the opportunity to advertise worldwide, has transformed the short-term rental market.
However, a question that frequently arises is whether Airbnb has sufficient protection for its hosts and how this protection works. Airbnb's Security Deposit options, in particular, are the subject of hundreds of questions from puzzled hosts (and prospective hosts) on forums across the web.
If you've found this post via Google search, you've likely found many other's with conflicting information on the specifics of Airbnb Security Deposits. In this post we look at the continuously evolving approach from Airbnb when it comes to security deposits and Airbnb's broader host protection, now known as "AirCover," and review the most up-to-date and accurate information available. If you notice any outdated information throughout this post or have any more specific queries on Airbnb security deposits, AirCover or any related topics, feel free to get in touch with us here.
Airbnb Security Deposits
What is a Security Deposit?
A security deposit is defined as "an amount of money that a renter pays when beginning to rent property and that can be used to pay for any damage that the renter causes to the property." To put it simply, the primary purpose of a security deposit is to provide a means for fixing or replacing damage done by a renter in a rental property.
What is an Airbnb Security Deposit?
When it comes to Airbnb however, it's not clear cut, and the definition of a security deposit on the platform has changed considerably and quite frequently over the years.
For example, this video from 2021 shows how an Airbnb host can set a security or damage deposit on an Airbnb listing. Back then, a host could set their own "host-required security deposit," requesting anywhere from $100 to $5,000 from the guest at the booking stage and held for the duration of the stay. If guests damaged the property, the security deposit would be used to cover the expected costs. If no damage was done to the property, then the money would be returned to the guest within 14 days.
However, there's no longer an option for hosts to set their own security deposit within the Airbnb platform.
Can I Charge an Airbnb Security Deposit in 2023?
At the moment, according to Airbnb's own Help Center, a host is not permitted to request a security deposit from a guest through the Airbnb Resolution Center or any other method outside of the Airbnb platform. The only exception to this is if the host manages their listings through an Application Programming Interface (API) connected software.
Instead, in late 2022, Airbnb introduced Host Damage Protection as part of their Aircover for Hosts package, significantly changing the approach to damage protection for hosts.
AirCover – Host Damage Protection
With Airbnb's Host Damage Protection, if a guest causes damage during their stay, Airbnb will inform them that their payment method may be charged for the damages. Airbnb's Host Damage Protection is part of their free policy for Hosts called AirCover, which promises to provide up to $3,000,000 in compensation for property-related damages.
However, it's important to note that AirCover has considerable limitations when compared to specialist insurance companies in the Vacation Rental Insurance space – we'll get to these soon.
How Airbnb resolves damages claims
Guests are informed at the time of booking that their payment method may be charged if damage is done to the property. Guests only pay an additional charge related to damages when the host claims it, which must be done within 14 days from when the guest checks out.
How to make a damages claim as a host?
To submit a claim, a host needs to make sure that this is done within 14 days of the guest departure or from the date on which the property was damaged.
How to submit a claim on Airbnb?
Log in to Airbnb.
Go to 'Resolution Center.'
Select the booking you need to collect your security deposit for.
Under 'Select a reason,' click 'Request compensation for damages.'
Click 'Continue.' You'll be taken to the next page where you can enter the details of the damages and the associated costs.
At this stage, the request has been submitted and the guest has up to 72 hours to pay for the damages requested. If a guest refuses to pay, Airbnb support will only then get involved. It's important to note that Airbnb often sides with the guests in these situations, and there may not be much room for appeal.
What documentation does a host need to provide to make a claim?
To complete the request, it's necessary to provide documentation of the damages incurred at the property. This may include photographs, videos, receipts for repairs, invoices, or written estimates. This documentation, as well as documentation provided by guests, will be reviewed to determine whether the claim should be paid. This can be a worrying time for any host as there is no guarantee of payment.
AirCover Issues
At first, AirCover can sound like enough protection for your short term rental property, however as we mentioned earlier, there are some clear limitations in terms of the protection that it offers, and it's important to be aware of these from the outset. Some examples of the exclusions and limitations to the coverage provided by AirCover are:
It does not cover damages or injuries resulting from illegal activity or criminal behavior.
It does not cover damages or injuries that are the result of normal wear and tear, or damages that occurred prior to the start of the covered period.
It does not cover damages or injuries that result from natural disasters, unless the host has purchased additional coverage for this type of event.
Limits the amount of coverage provided for certain types of damages or injuries.
Some hosts (like those in this Airbnb Community thread) have also raised concerns about the effectiveness and reliability of AirCover, particularly in relation to:
Difficult claims process and no guarantees: While Airbnb has a process in place for resolving disputes and determining whether to pay the host for damages, there is no guarantee that the host will receive any or all of what they claim. All parties need to be involved in the claim process for a decision to be made. The outcome of a dispute may depend on the specific circumstances and the evidence provided by both the host and the guest.
Claim denials: Hosts may have their claims denied by Airbnb AirCover if the damages or injuries are not covered by the policy, or if Airbnb determines that the host is not eligible for coverage. This can be frustrating for hosts who believe they are entitled to coverage and may leave them without the financial protection they were expecting.
Delayed payouts: This means that the host may not have access to the payment right away if they need to make repairs or cover other costs related to the damages.
Risk of bad reviews: Airbnb encourages hosts to try and resolve the issue with a guest before contacting Airbnb Support, as a result, this may lead to the guest leaving bad reviews about a host on the listing.
Limited time frame for claims: When submitting a claim to Airbnb, you must submit it within 14 days of the last guest's stay or before a new guest arrives, or you won't be able to claim for any damages.
Lack of transparency: Some hosts have reported that Airbnb's claims process is not always transparent and that it can be difficult to understand why a claim was denied, and what steps can be taken to appeal the decision.
Doesn't rule out potential legal action: In some cases, hosts may need to bring guests to court if Airbnb's Host Damage Protection does not adequately cover the cost of damages.
Loss of rental income while claim is being investigated: Some hosts have complained about the fact that their Airbnb properties were blocked for bookings whilst the drawn out process was underway, meaning that they lost rental income over that period.
Short-Term Rental Insurance – An alternative to AirCover
Short-Term Rental Insurance providers entered the market in recent years to satisfy the need to protect all parties in the short-term rental space. Recognizing the value of comprehensive protection as essential, short-term rental insurance providers have greatly advanced, and continue to evolve the protection they offer homeowners, property managers, and guests (check out our detailed article on the best insurance options for airbnb hosts).
With a short-term rental insurance provider, like Safely, you can feel certain that your property is protected, and confident that your claim will be resolved quickly and fairly, without ever having to involve the guest. Alternatively, AirCover, as defined by Airbnb's terms, is "not an insurance policy" and "Airbnb strongly encourages you to purchase insurance that will cover you and your property for losses caused by Guests or Guests' invitees…" In other words, not only does short-term rental insurance fill in the gaps of AirCover's protection, but it offers a level of protection that Airbnb simply can't provide.
Read also: What Does Vacation Rental Insurance Cover?
Benefits of Safely's Short-Term Rental Insurance vs Airbnb Security Deposits & AirCover
The benefits include:
No guest involvement or guest admitting fault is required for Safely when making a claim. With Airbnb, guest involvement and admission of fault is needed.
There is a simple claims process with Safely. With no guest involvement and a history of quick payouts, the Safely team has a proven focus on reviewing and resolving claims as quickly as possible.
There is less coverage confusion with Safely as policies are clear. If your guests cause damage, you are very likely covered. With Airbnb, there are loopholes and exclusions which mean claims are less likely to be covered.
Hosts have a longer timeframe to file claims with Safely. Airbnb requires a host to file a claim within 14 days of the last day of a guest's stay. With Safely, hosts have up to 60 days to file a claim.
The cost of Safely coverage can be integrated into the overall rental charge for the property.
Safely also offers comprehensive Guest Screening, so hosts know who is entering their property. Airbnb also screens guests, but is primarily focused on fraud prevention, and is not nearly as detailed.
Choosing The Coverage That Works For You
Ultimately, as a host, you may want to consider purchasing a private short-term rental insurance policy in addition to or instead of Airbnb's AirCover. This is because short-term rental insurance policies offer:
Customized coverage: A private insurance policy can be customized to meet your specific needs and preferences, whereas Airbnb AirCover is a one-size-fits-all policy that may not provide the level of protection you need.
Wider range of coverage: A private insurance policy may offer a wider range of coverage than Airbnb AirCover, including coverage for property contents, structural damage and bodily injury. This can provide a greater level of protection for you as a host.
More control over claims: With a private insurance policy, you may have more control over the claims process and can work directly with the insurer to resolve any issues that arise.
Consistency: A private insurance policy can provide consistent protection across all of your short-term rentals, regardless of which platform you use to list them. This can be especially useful if you host guests on multiple platforms or if you switch platforms in the future.
It's important to carefully compare the coverage and costs of different insurance options to choose the policy that best meets your needs as a host. Researching the market is a crucial part of this process, as not all insurance policies are the same.
By using this guide to better understand Airbnb's AirCover and the changing approach to security deposits, you're able to make an informed decision about the best option for you and your property.
For more information on the benefits of short-term rental insurance, check out our post on Why Vacation Rental Insurance for Hosts Is Absolutely Worth It.
Airbnb Security Deposit FAQS
---
How to add a security deposit on Airbnb?
There is no longer an option for hosts to set their own security deposit within the Airbnb platform. Instead, if a guest causes damage during their stay, Airbnb will inform them that their payment method may be charged for the damages.
What is the difference between AirCover and a Security Deposit?
AirCover is a program by Airbnb to protect the host if their property is damaged or a guest is trying to sue the host. This year, Airbnb changed the structure of Aircover to include two main elements:
Airbnb Host Damage Protection (Previously Airbnb Guarantee)
Up to $3 million in coverage for property-related damages.
Airbnb Host Liability Insurance
Up to $1 million in coverage for liability claims.
Security deposits, on the other hand, are no longer allowed on Airbnb. In the past, a host could set their own security deposit which would be held by Airbnb until after the guests stay and used to pay for any minor damage to a hosts property.
How Much Could I Charge for a Security Deposit?
Previously, hosts could set a security deposit of between $100 and $5,000 depending on the property and the booking arrangements. However, host's can no longer set a security deposit of their choosing. Instead, if a guest causes damage during their stay, Airbnb will inform them that their payment method may be charged for the damages.
Should I Charge a Security Deposit on Airbnb?
As of quite recently, hosts no longer have the option to charge a security deposit on Airbnb. According to Airbnb:
"Hosts aren't allowed to charge guests a security deposit through our Resolution Centre or outside the Airbnb platform. Instead, we inform guests at the time of booking that their payment method may be charged if they cause damage during a stay."
As a host, it's vital to feel protected, knowing you have the right coverage at the right time. Choosing a short-term rental insurance provider that you can count on means you can spend your time focused on your business and not about damages and unexpected costs. For more tips on getting the right coverage for your second home, check out our article on vacation home insurance.
Protect your property from costly damages with Safely's short-term rental insurance.
Safely's Short-Term Rental Protection
Predictable coverage for unpredicable moments
Get A Quote
Grace is the Chief of Staff at Safely and a licensed insurance agent. She began her journey at the company over a year ago in the Customer Happiness department, where she learned the ins and outs of the customer experience, getting to know Safely's customer base and exploring Safely's value proposition in the market. Grace was asked to step into the Chief of Staff role in 2023 and spends her time working on company-wide initiatives including investor relations, compliance, and expansion. Outside of working hours, you can find her trying new restaurants with her husband, walking her dog along the river, and exploring the city of Atlanta.
Related Resources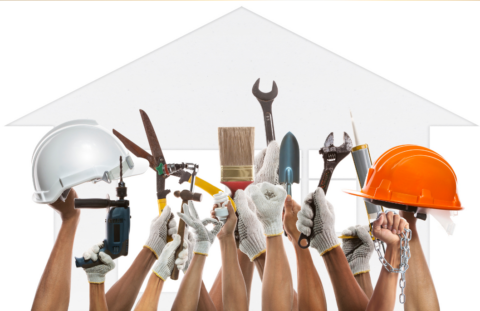 Short Term Vacation Rental Property Maintenance: A Guide for Short-Term Property Managers (With Free Checklist)
Subscribe to our articles