Does Airbnb Do Background Checks?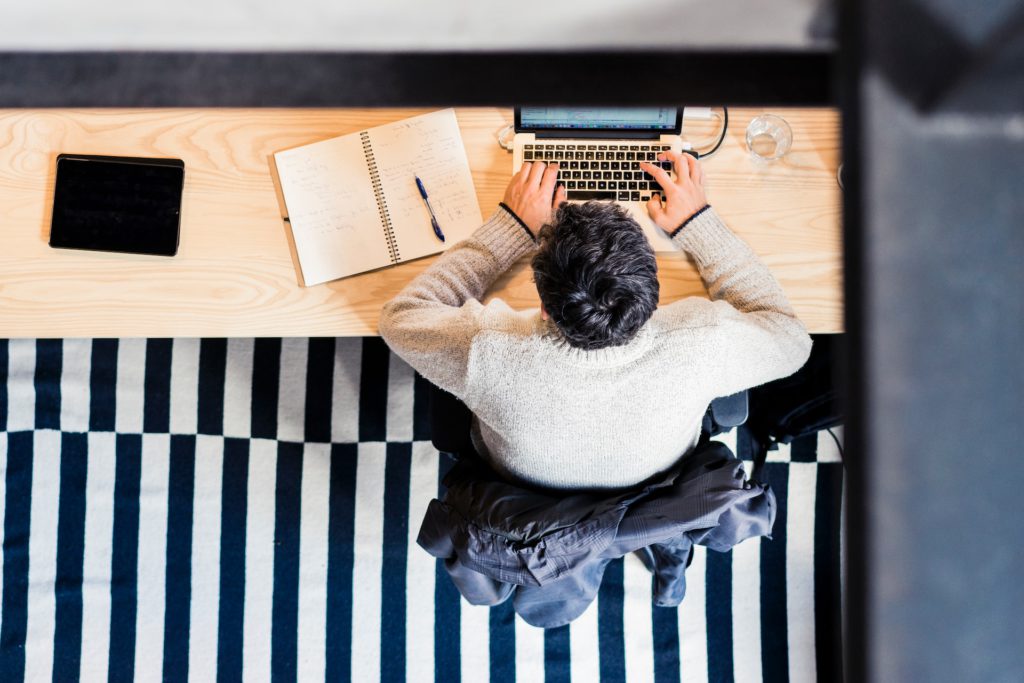 As a property owner or manager, you need to know who's staying in your property. A thorough background check reveals a potential guests' criminal history, financial stability, and trustworthiness, so you can make informed decisions. But are the background checks performed by Airbnb enough? In this article, we closely examine the scope of Airbnb checks, and offer tips on protecting your business against the unexpected.
Does Airbnb Perform Background Checks on Potential Guests?
Yes, Airbnb conducts background checks on guests to protect its properties and guests. In 2016, the company engaged a third-party screening service called Inflection Risk Solutions to assess criminal records and sex offender registry information. However, while Inflection Risk Solutions claims to follow the Fair Credit Reporting Act, they have been accused of producing false reports, putting their dependability in question1. Airbnb's website states that an accurate first name, last name and date of birth is needed to initiate a background check, which are only completed in the US and India. The verification process follows this timeline:
Guests: Ten days before the check-in date of their reservation (or later in the case of bookings within 10 days of check-in)
Hosts: When the Host logs in after creating a listing, or when a stay or experience is booked—whichever comes first
Even Airbnb acknowledges the unreliability of their background checks. Among other limitations2, they state clearly that there is no process for completing checks on those from outside of the US and India.
Problems can also occur when Airbnb's third-party service uses incorrect information to screen guests and/or hosts. Airbnb's policy states that removal from the platform depends on the severity of the criminal history, and lesser crimes like disorderly conduct or marijuana possession are not removable offenses. However, people have shared stories of being banned due to minor offenses or incorrect background check information. Though not admitting any wrongdoing, Inflection Risk Solutions has settled several lawsuits where claimants have accused the company of failing to ensure the accuracy3 of background checks.
Airbnb's Background Check Process
Airbnb uses public state and county criminal record databases (bought in bulk from vendors via their third party service provider, Inflection Risk Solutions, and updated just once per year), and state and national sex offender registrations, and checks all platform users on the OFAC4 list for terrorist designations as part of their background checks.
When hosting or booking with Airbnb, everyone is asked for their legal name, date of birth and a copy of a valid government ID as part of the verification process. If a background check discovers a user with serious criminal convictions or sex offenses, the user's account is either suspended for further investigations or is removed from their website. The process hasn't always worked as it should with cases of valid guests or hosts being refused access to the platform (as mentioned above), and alarmingly regular reports of people with fake IDs booking rooms on Airbnb. If Airbnb doesn't have a correct first name, last name and date of birth, the search will be ineffective. And even if a valid ID is presented for verification, not all states make all criminal records publicly available, casting further doubt on the search reliability.
But it is not just Airbnb that has significant limitations; other platforms such as Vrbo also have similar shortcomings when it comes to guest screening.
What are the Limitations of Airbnb's Background Checks?
While Airbnb has a solid fraud protection and prevention system in place to detect fraudulent guest payments, the company's background check process falls short of managing general risk.
Airbnb specifies that its background checks should not be solely relied upon, addressing several limitations including:
Not verifying the authenticity of personal information provided by guests
Only running background checks on users who reserve a property and not their guests
Not conducting credit card or bank statement checks
Only conducting limited background checks outside the US
Only checking users' backgrounds when they first sign up
Not routinely monitoring users' activities
Using databases that might not be complete or up to date
Not including lesser crimes such as disorderly conduct
This imperfect system leaves property owners and managers vulnerable to liability and financial uncertainty.
How to Screen Airbnb Guests to Avoid Problems?
There are other steps you can take to screen Airbnb guests to avoid problems. These include:
Reading reviews from past hosts
Verifying government-issued identification
Requesting references
You can also communicate with your guests in advance to inform them of the house rules (we recommend that you do this via the Airbnb platform to keep your email address private). You could also do a bit of your own research by checking social media accounts and/or checking names on news websites. However, this should only be used in addition to a formal background check, as social media and online search are not always accurate forms of screening, and can even leave you vulnerable to legal objections. Making any decision to reject a reservation must be based on valid and objective information. Basing a decision on a potential guest's social media profile can have legal implications, as it is subjective information that can't be easily qualified under the Fair Credit Reporting Act (FCRA)5 guidelines.
Thorough Background Checks with Safely Guest Screening
As the leading insurtech and intelligent guest screening solution provider in the vacation and short-term rental market, Safely has covered over $60 billion of homeowner liability since its inception in 2015. Conducting comprehensive identity verification, thorough background checks, credit history, and criminal record checks, Safely uses current court records, county and national databases, and international agencies to cross-reference guests while also running details through "The List," its proprietary database of guests who have caused damage to a home in the past. Using Safely's comprehensive service, guests have been protected from:
Theft by deception
Kidnapping
Unlawful distribution/furnishing of a controlled substance
Burglary, first degree
Grand Larceny
Fraudulent use of a credit card
Safely provides an up-to-date picture of potential guests, with each guest being assigned an individual risk score. The whole process is done in minutes and is non-discriminatory, discreet, and non-invasive to guests using information inputted at the reservation stage. Safely's guest screening service also reduces your risk of liability under the Fair Credit Reporting Act (FCRA) guidelines by strictly adhering to all regulatory protocols.
| | Airbnb | Safely |
| --- | --- | --- |
| Specialists in Guest Screening | X | ✓ |
| Strict guest ID verification | X | ✓ |
| Checks on non-US resident guests | X | ✓ |
| Screened using UpToDate criminal records | X | ✓ |
| "The List" proprietary database | X | ✓ |
| Sex offender list check | ✓ | ✓ |
| INTERPOL check | X | ✓ |
| Domestic watch list | ✓ | ✓ |
| Checks completed in minutes | X | ✓ |
Ensure Comprehensive Screening of your Airbnb Guests
Conducting a background check is a crucial step to ensure the safety of your property and the success of your short-term rental business. While Airbnb does conduct background checks on potential guests, the limitations of the process leave much room for uncertainty. For added protection, use a comprehensive guest screening service or a solid insurance plan. By taking these extra precautions, you can ensure a safe, secure, and thriving rental business. Don't wait any longer, contact Safely's expert team today.
Avoid Risky Renters with Safely's Guest Screening
Sources:
Safely's Short-Term Rental Protection
Predictable coverage for unpredicable moments
Get A Quote
Amber is the Claims Leader at Safely and has been with the company for over four years. She manages a team of claims adjusters, working with company leadership to improve processes, maintain accurate documentation and educate team members across various departments on best practices. Before joining Safely, Amber worked as a GAP Adjuster Supervisor. Her early career includes serving as a customer service representative and unit manager at Assurant Specialty Properties as well as business operations manager at Farmers Insurance. Amber was born in Dayton, Ohio and earned a Bachelor of Science degree in Finance.
Subscribe to our articles