Find Out If Your Homeowners Insurance Covers Short-Term Rentals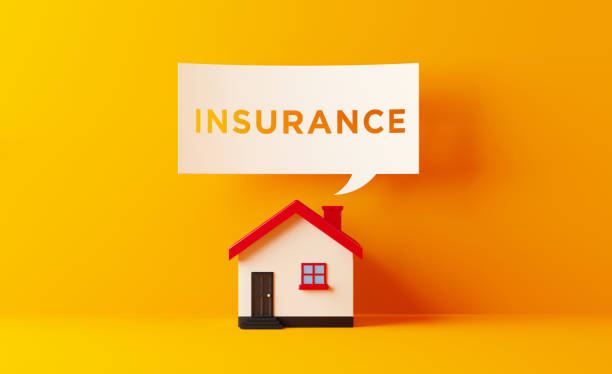 Imagine: A young couple just checked into your lovely retreat for the weekend. Miles away, you're thankful for the easy, stress-free way of renting out your property, at a single click.
But is it really stress-free? Things can and do go wrong—when you least expect them to.
A kitchen accident, a poolside slip, stained furniture… these are all common occurrences that can cost you money and stress.
Whether you're a host or property manager, don't wait to start asking the right questions. Here's an important one: Does your homeowner's insurance cover short-term rentals? The short answer: Likely not.
In this guide, we provide answers to the most crucial questions concerning short-term rental insurance you should ask before you open your home to strangers. Extra income on your second home should not come at the cost of risks to you, your guests, or your property.
With Safely's specialized protection, you get:
Up to $1,000,000 in coverage for your property, its contents, and bodily injury
Quick and easy claims payments
Coverage only when you need it (only pay for the nights you rent out)
Automated, non-intrusive guest screening
Protect your business from costly damages with Safely's short-term rental insurance.
When homeowners insurance covers short-term rentals
A standard homeowners insurance policy typically covers repair costs for damage caused by wind, fire, and other natural disasters. Plus it provides relief in the form of personal liability protection if someone is injured on your property. But the moment you open your home to short-term guests, the rules differ. Say, you're planning to rent your home on a single occasion. Since it's a one-time event, some insurance companies may extend your homeowner's insurance to the temporary rental. However, they'd still require advance notice.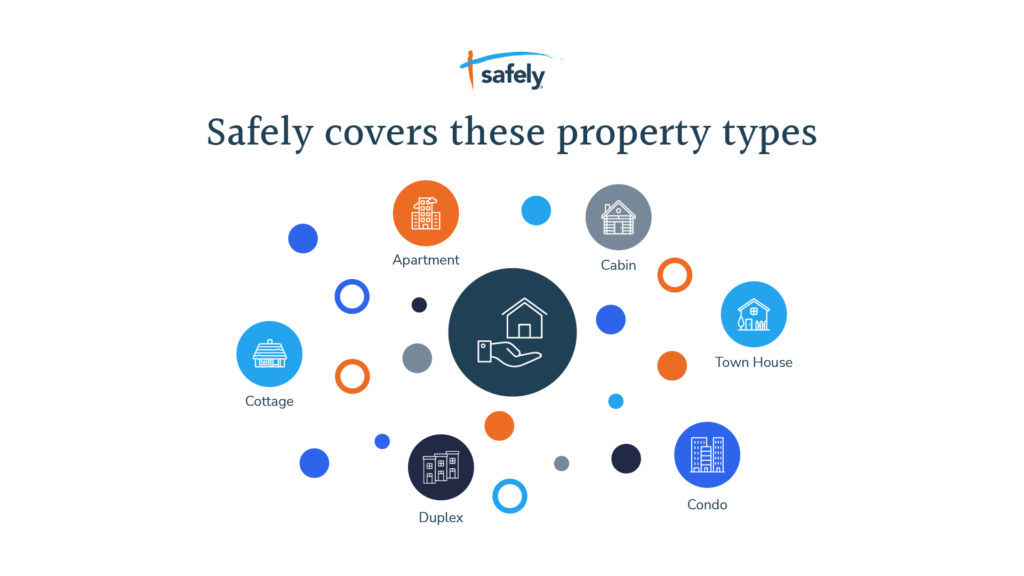 Other home insurance carriers require you to buy an add-on, special endorsement to your existing policy to cover the short-term rental. Even then, there's no guarantee it would cover property damage or personal liability for injury. So, be sure to read the policy document carefully to understand what's covered and what isn't.
Even if your claim is approved, remember that it could end up costing you more money in the long run if the premium increases.
On the other hand, specialized vacation rental protection offers both affordability and reliability. Some of the best vacation rental insurance solutions also offer a quick and personal end-to-end experience. They allow you to file claims in as little as 5 minutes at the click of a button. They even send payouts for small claims in a matter of days.
When homeowners insurance does not cover short-term rentals
When you rent out your vacation home to generate income, even if it's just for a few short periods, insurers consider it a business activity. So it's not covered under your homeowner's insurance.
Even if you opt for add-on insurance that covers commercial short-term stays, there's no guarantee they'll approve every claim for liability or personal property damage. Insurers hold a lot of power and may not always decide in your favor.
This is where short-term rental insurance differs. The ideal vacation rental insurance is designed to protect your guests, property, and belongings, while shielding you from personal liability.
Their protection extends to not only major mishaps but also minute details that other insurers may not even care to think about. Got a broken wine glass courtesy of your last renter? Don't worry, the best vacation rental insurers have you covered. Look for an insurance partner that promises transparency, trust, and reliability—the cornerstones of a customer-centric insurance solution.
What are the alternatives to homeowners insurance?
When you list your property on an online marketplace like Airbnb or Vrbo, they cover you under their built-in insurance programs.
But they don't cover everything and their terms may be ambiguous.
For example, host coverage is meant to offer protection against property damage. But Airbnb also recommends you opt for personal or landlord insurance to cover property damage caused by guests they don't protect.
In addition, their protection doesn't extend to theft or personal liability. Moreover, filing for claims can be complex and require your guest to accept responsibility for an incident.
And though Airbnb Host Liability Insurance and the Host Guarantee program offer coverage up to $1,000,000 in liability expenses and damages, there's no guarantee your coverage will be activated when you need it.
Take this example: Say a guest tries a cooking experiment, which starts a small fire and damages the kitchen.
First, you must try to recover the expenses from your guest.
If they don't accept the blame, your relationship could be soured and you could get a bad review.
You can file for a claim under the Host Liability Insurance program. But it's not uncommon for claims with online rental platforms to go unpaid.
Finally, you might be left with an unpaid claim, stress, a damaging review, and an overall bad experience.
Can vacation rental insurance replace homeowners insurance?
Vacation rental insurance isn't designed to replace your homeowners insurance. For example, it doesn't cover natural disasters like your homeowners insurance can. But it will provide the specialized protection your short-term rental business needs.
Here are the two key differences between homeowner's and short-term rental protection:
Homeowners insurance typically covers the primary residence while short-term rental insurance protects second and vacation homes.
If you're using a property for commercial purposes—like short-term rentals—in most cases homeowner's insurance won't cover it.
Should you get short-term rental insurance?
If you want to minimize risks to your vacation rental business (who doesn't?), short-term rental insurance is your safest bet.
The next obvious question is: What does vacation rental insurance cover? The types of coverage vary. So researching the option you're considering is the best way forward. Aim for a comprehensive solution that offers multi-faceted benefits, such as:
More protection
The ideal short-term rental insurance coverage offers protection against on-site incidents. It should cover property contents, structural property damage, and personal injury. Also, your policy should cover three named parties: Homeowner, property manager, and guest.
Less hassle
The best short-term vacation rental insurance providers don't require you to chase after them or your guests for damage compensation. They make it easy, quick, and painless to file a claim. All you need to do is take pictures, submit your claim, and then just sit back and relax while they take care of the rest.
Affordable
Minimize risk to your vacation rental business without having to pay a high premium. Go for an affordable insurance plan that offers maximum protection. With a low-cost rental protection plan, you can also add the insurance cost to your daily rate; so your rental income isn't affected.
Only pay for the nights you rent
Even better, opt for a solution that allows you to pay only for the nights you rent. With Safely, you get coverage only when you need it. So you pay only for the nights your property is rented.
Guest screening
Vacation rentals are vulnerable to parties, careless accidents, injured guests, and even fraud—but you can protect your home and business with guest screening that alerts you to individuals who appear on court records, and county, national, and international databases.
And with Safely, we run a further check using our proprietary list of guests with a history of negligence during vacation rental stays.
Protect your business from costly damages with Safely's short-term rental insurance.
Use vacation rental insurance to provide you with the protection that homeowners insurance can't
While it's important to have, homeowners insurance doesn't cover short-term rentals. For the best vacation rental protection, comprehensive short-term rental insurance is a prerequisite, giving you coverage when your property's used for commercial purposes.
With Safely's short-term rental protection solution, you can have:
Up to $1,000,000 in coverage for your property, its contents, and bodily injury
Quick and easy claims payments
Coverage only when you need it (only pay for the nights you rent out)
Airbnb & Vrbo coverage
Free automated guest screening
Frequently asked questions about homeowners and short-term rental insurance
What type of insurance do I need for a vacation rental property?
For your vacation rental property, you need specialized short-term rental insurance. A good insurance solution offers coverage for property damage and liability for injuries and damage to others. Also, it offers protection for everyone—homeowners seeking to protect their vacation property, guests, and property managers.
What insurance do I need to run an Airbnb?
While an Airbnb listing comes with built-in insurance, there are gaps between what the platform offers and what you need. So it's highly recommended to opt for a short-term rental policy to fulfill your comprehensive protection requirements.
Vacation rental coverage protects your property from damage due to guest negligence. More importantly, its liability coverage shields you from liabilities arising from guest injuries. And you won't need your guest to accept responsibility for damages to receive a quick and simple payout.
Do homeowners insurance policies cover Airbnb?
When you rent your property on booking channels like Airbnb, you're conducting a business activity that homeowners insurance policies don't normally cover. So homeowners insurance probably won't protect you for damage, theft, or bodily injury.
Safely's Short-Term Rental Protection
Predictable coverage for unpredicable moments
Get A Quote
Andrew is the co-founder and CEO of Safely, the industry's leading protection for short-term home rentals through its guest screening and liability insurance.
Subscribe to our articles