A Guide to Short-Term Rental Regulations in the US – 2023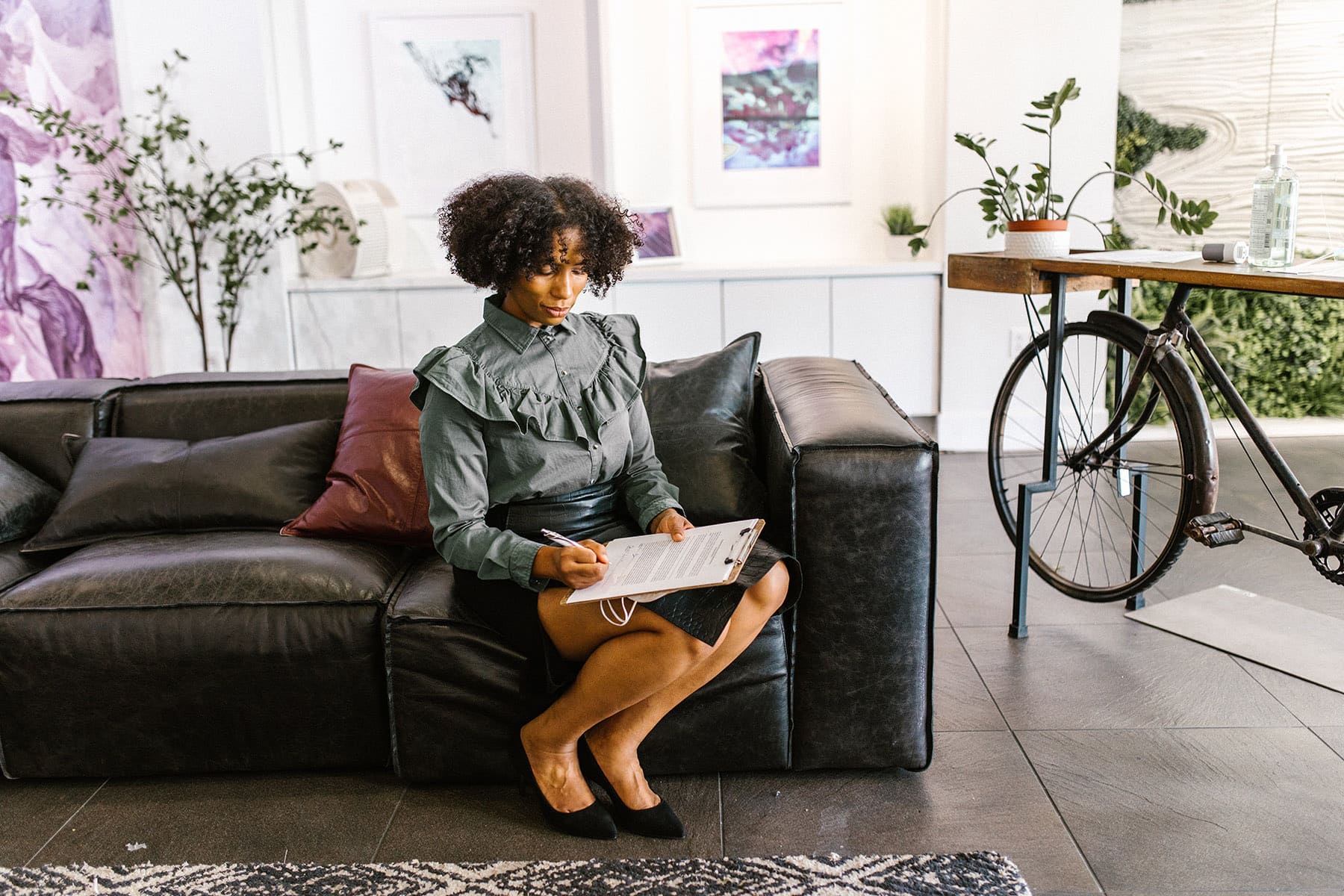 The popularity of vacation rental platforms like Airbnb and Vrbo has opened a world of opportunity for property owners and short-term property managers. But with these opportunities come new challenges, especially in terms of compliance with ever-evolving regulations. The short-term rental industry continues to grow rapidly, and regulations are changing just as quickly. These regulations vary widely from state to state, city to city, and even from one neighborhood to the next. As a property manager, it's essential to stay up-to-date with these regulations to avoid legal issues and penalties. Whether you're just starting out or have been managing rental properties for years, this article is a great resource.
What is the definition of a Short-Term Rental from a regulatory perspective?
A short-term rental is typically defined as a residential home unit or accessory building that is rented out for a brief period, usually less than 30 days. However, the maximum length of stay can vary depending on the state, jurisdiction, or even city in which the rental is located. Short-term rentals can be known by different names, such as transient rentals, vacation rentals, short-term vacation rentals, or resort dwelling units, depending on the location and the organization involved. Since regulations for short-term rentals can be intricate and differ significantly from place to place, a comprehensive understanding of the specific rules and laws in your area is needed. This guide, while not constituting legal advice, provides an overview of the current short-term rental regulations in the US for 2023.
Does the definition of a short-term rental vary between jurisdictions?
The answer is yes, short-term rentals vary by geography. The definition of a short-term rental varies greatly depending on the jurisdiction and can be divided into categories such as entire homes, accessory dwellings, or individual rooms, with different rules and regulations applying to each type. If the owner designates the property as their primary residence more than 51% of the time, it's generally considered an owner-occupied dwelling. If not, the property is classified as a non-owner-occupied dwelling.
Some jurisdictions also differentiate between single-family and multi-family homes, while others distinguish between short-term rental properties located in residential versus commercial or multi-use areas. Some states also limit the number of allowed short-term rentals within a jurisdictional boundary. With so many variations, it's crucial to check your state and local government websites for specific information on how short-term rentals are defined in your community.
Why is it necessary to regulate short-term rentals?
Regulation of the short-term rental industry is needed to protect both property managers and guests, while ensuring that communities are not adversely impacted by an influx of short-term renters. Complying with regulations might feel daunting, but keep in mind that every sector and business type is subject to rules and regulations. By doing your part to adhere to local laws and ordinances, you can provide a safer and more enjoyable experience for your guests, minimize potential issues with neighbors and community associations, and avoid fines or legal challenges.
Additionally, many regulations are designed to promote healthy competition among industry players and to ensure a level playing field for everyone involved. Property managers should embrace the opportunity to learn and grow in this dynamic sector. By staying informed and engaged, you can help to shape the future of the short-term rental industry, while running a successful and sustainable business.
What short-term rentals and legal restrictions exist in the US?
One of the most common legal restrictions is the limit on the number of vacation rentals in a particular location. This is especially true in larger cities and key tourist destinations, where there may be concerns about overcrowding or housing shortages for permanent residents. In Honolulu Hawaii, for example, a law recently passed limiting the number of allowed rentals to 1,715. In some cities short-term rentals are totally prohibited. Or, there may be location specific restrictions – for example in Los Angeles, hosts can only list their primary residence as a short-term rental.
Restrictions may also apply to the type of property that can be used for short-term rentals. Some cities have Multiple Dwelling Laws in place, which only permit rentals of fewer than 30 days in buildings that house more than three independent families, and only with the permanent resident present. Other cities have zoning laws, often due to housing shortages and concern that short-term rentals will push up rental costs for long-term residents.
Many cities also require homeowners to obtain a license or permit before renting out their properties. To register a residential building, the host would have to pay various rental fees, property taxes, local occupancy taxes, and often comply with insurance requirements. In New York City, hosts must collect and pay an occupancy tax on every booking, which is designed to compensate the city for the use of its resources by short-term renters. Failure to comply with these requirements can result in hefty fines and penalties. If you wish to rent a property out for short-term stays in Denver, you'll need to apply for a lodging facility license, which is separate from a STR license,
New rules and regulations are being introduced all the time for short-term rentals. Many cities have begun requiring websites like Airbnb and Vrbo to share data on listings and hosts to assist in enforcing these rules. Property managers need to stay up to date on the latest legal requirements and restrictions in their area, to ensure they're operating their business legally and ethically.
What licenses and permits are required for short-term property managers?
As a short-term rental property manager there are several licenses and permits needed before you can legally operate your business. The first is a general business license or permit, which is required by most cities or counties for any business. You will also likely need a short-term rental license or permit, which ensures that your vacation rental meets all health and safety requirements and is compliant with zoning restrictions. It also ensures that neighboring properties are notified of your short-term rental property. Some areas may also require proof that the property you're renting is not your primary residence.
Taking a course on property management and vacation rental management is also helpful, as you'll get the information and tools needed to manage your vacation rental property effectively.
Each state in the U.S. has its own regulations for vacation rental property management. Only some states require a real estate license for property managers. Contact your government local office to determine whether a real estate license is needed or if there are specific certifications required in your area.
What is the overall responsibility of the property manager?
As a property manager, you're responsible for the safety and well-being of guests during their stay. This includes being prepared for any accidents or incidents that may occur, which means securing liability insurance, as is often required by cities and counties. For example, hosts in San Francisco must have at least $500,000 of liability insurance, while Colorado requires a minimum of $1 million. This insurance protects against accidents, damage caused by negligence, and injury lawsuits.
Most homeowner insurance policies won't cover rental guests, and even Airbnb admits that its "$1,000,000 host guarantee" doesn't always provide adequate protection and shouldn't be considered an insurance policy. That's why it's essential for property managers to invest in short-term rental insurance policies, such as those offered through Safely. At Safely, we offer not just liability coverage but also free, automated guest screening to identify and alert you to reservations made by risky guests. Plus, Safely pays 90% of claims on average within three business days, giving you peace of mind.
Property managers must also conduct regular safety checks and maintenance to minimize potential hazards, and ensure that the property is maintained in a safe and code-compliant manner. Other requirements may include registering with the Secretary of State, obtaining an Employer Identification Number (EIN) from the IRS, and obtaining a sales tax permit.
What are the penalties for operating a short-term rental without a license?
Operating without a license can result in steep penalties. Local jurisdictions are cracking down on license violations and enforcing stricter regulations, which can change monthly or even annually. In early 2022, the mayor of Honolulu signed a bill into law that not only strengthened enforcement of illegal short-term rentals but also increased the regulations and fees on legal ones. Fines for non-compliance can be as high as $10,000. Staying up to date with the evolving regulatory landscape is crucial!
How do short-term rental taxes work?
Along with property taxes, short term rentals are subject to local taxes. These taxes are usually known as lodging/bed taxes or hotel taxes, and they all work similarly. You must collect the bed tax from your guests, just as hotels do. When listing and renting through an online travel agency platform, some companies such as Airbnb automatically charge the guest the location-appropriate taxes. As the property manager, it's your responsibility to check that all required taxes have been paid for your homeowners.
How to find out more about the short-term rental laws specific to your area
The best place to start is by checking your local county government's website and searching for your local administrative or municipal code. You can also reach out to your city's homeowners associations (HOA) board or local housing authority. If you own a condo or co-op, be sure to check in with your homeowners' association about its short-term rental policies. Renters should also carefully review their rental agreement and contact their landlord before listing their unit as a short-term rental. By staying informed and following the rules and regulations in your area, you can ensure a successful and legal short-term rental operation.
The future of short-term rental regulations
The future of short-term rental regulations is uncertain, as lawmakers across the country continue to debate and implement new laws and regulations. Such variability means that it's more important than ever to stay informed about the latest news and requirements in your area. All states, and cities will have their own regulations and so regularly reviewing the relevant section on the local government website is a must.
How does Safely fit in with an overall short-term rental program?
Operating a short-term rental property can be a lucrative endeavor, but you must navigate the evolving regulatory landscape and understand the laws and requirements specific to your area. As the leading provider of short-term rental protection, Safely offers guest screening and robust insurance coverage to protect property managers and homeowners while providing a better guest experience. Safely has protected over $100 billion in homeowner liability coverage and one million guest nights, from individual homeowners to professional property managers. No matter the size of your business, Safely can help protect your investment and grow your business.
Download our ebook to learn how you can attract and retain short-term rental homeowners.
Safely's Short-Term Rental Protection
Predictable coverage for unpredicable moments
Get A Quote
Andrew is the co-founder and CEO of Safely, the industry's leading protection for short-term home rentals through its guest screening and liability insurance.
Subscribe to our articles