What do Denver Short-Term Rental (STR) Laws Mean for Property Managers? [2022]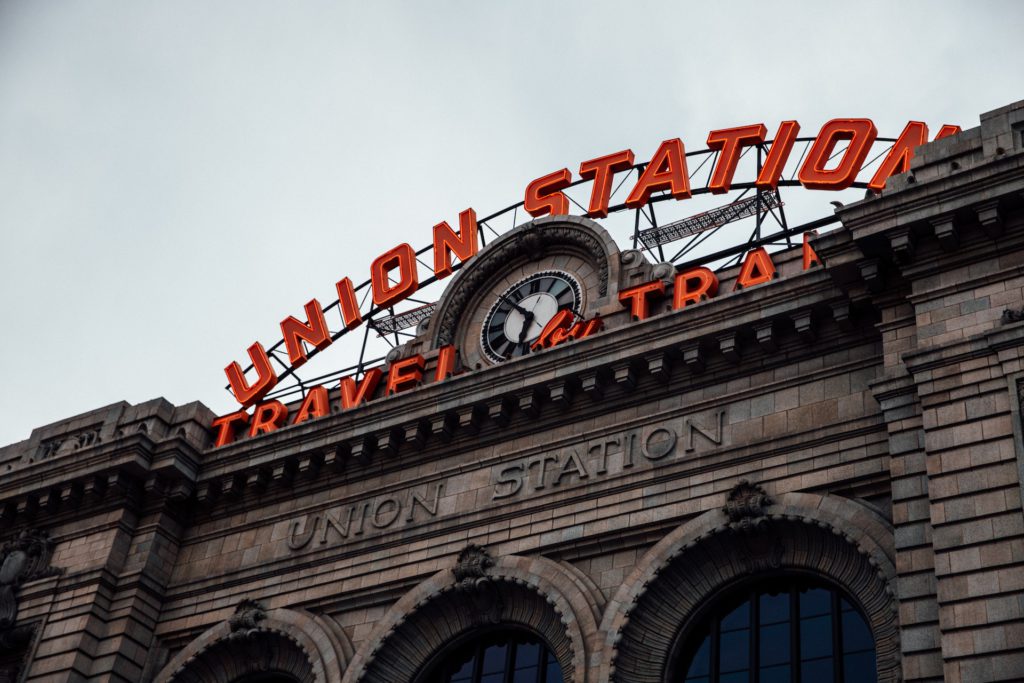 Property law changes in Denver can offer real insight into what's in store for the future of Short-Term Rentals (STRs) in the US and beyond.
The city has strict rules on rentals, and recently, some Colorado counties—including Carbondale and Steamboat Springs—have been voting on whether to impose taxes on STRs to help fund affordable housing. This is due to some groups claiming that STRs are causing a housing crisis.
And as the city is far from alone in experiencing this issue, Denver's rules could be a sign of things to come. In fact, Maine, Fort Worth, and Dallas, TX, are all currently considering bringing in new STR regulations imminently, while in Europe, many housing associations and city groups are also calling for more restrictions on Airbnb and similar.
It's clear that STRs are still controversial for some, so responsible hosts need to know how to operate legally and successfully without falling foul of ever-changing regulations.
But finding the latest, most relevant information can be a real challenge. When you're trying to launch or expand a business, you definitely don't have time to spend hours googling and looking through results with a fine-toothed comb.
That's why we've brought together the key need-to-knows here, including:
The main STR requirements in Denver
The counties in Colorado that allow STRs
The minimum insurance coverage your STR must have
The most recent (2022) updates to legislation
Requirements, including licenses
The latest on primary residences
Here's how to stay on the right side of the rules in Denver, and stay informed about best-practice STR law in general.
Please note that this article does not constitute legal advice, and personalized advice from a dedicated lawyer should be sought before making any legal decisions in your STR business.
Protect your business from costly damages with Safely's short-term rental insurance.
STR requirements in Denver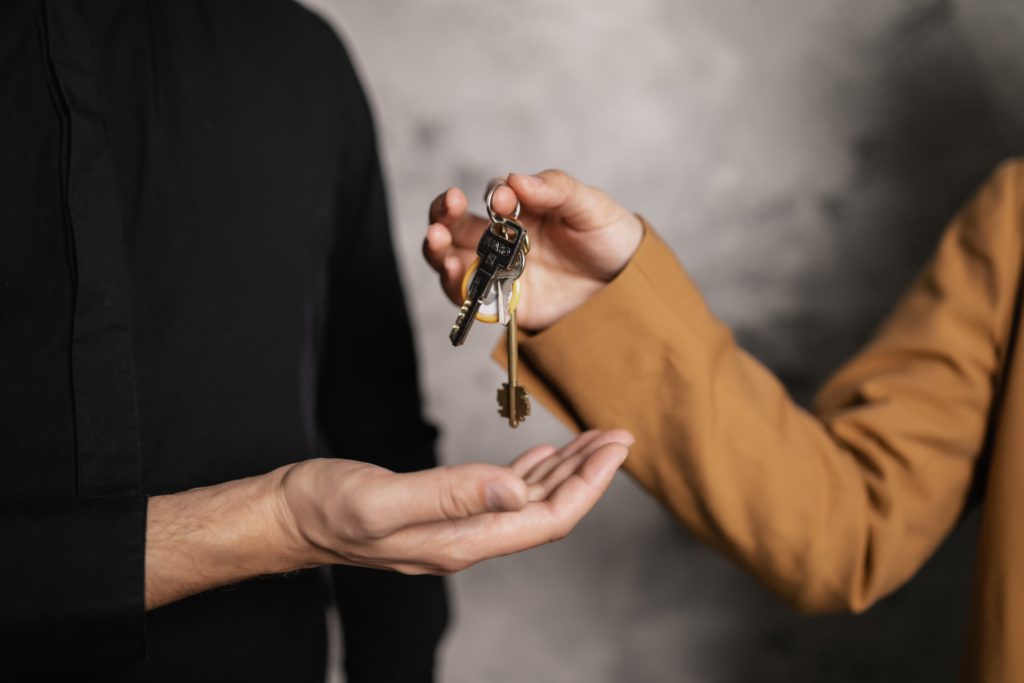 Denver and Colorado have a number of core requirements that STR hosts must be aware of, but some rules vary from state to state. Here are the main need-to-know laws.
Licensing rules
Like many other cities, Denver has strict rules on STR licensing.
Only primary residences can be rented as STRs in the city and county.
STRs that rent out for 1-29 days must have a license (properties that only rent for 30 days or more at a time do not require a license).
A STR includes a single bedroom, entire home, or multiple bedrooms. If multiple rooms are available, they must be rented by the same party (as multiple bedrooms cannot be rented to separate occupants under separate contracts at the same time).
To get a STR permit in Denver, you must submit a new application online at the Denver government website.
You must have approval from the owner or landlord to use the property as a STR.
Short-term rental licensees must pay lodger's tax (10.75%) and occupational privilege tax ($48 a year).
Since 2016, property owners or managers have been required to hold a license and display the number on their listings.
License holders must keep their contact details up-to-date, and submit any changes to the name or contact information to the Department of Excise and Licenses within 30 days of the change.
A short-term rental license can be revoked, and an application for a new license can be denied, if a rental property is found to be adversely affecting the public health, safety, or welfare of the property's immediate neighborhood.
If you wish to rent a property out for short-term stays in Denver, you'll need to apply for a lodging facility license, which is separate from a STR license, as stated on the Denver government site.
Lodging facility licenses will likely require construction upgrades such as exit signage, a full fire detection and alarm system, and accessibility routes. A change in zoning may also be needed.
Colorado premises liability laws
The main liability requirement is that licensed short-term rental properties must be covered by a minimum of $1 million worth of liability insurance.
Some policies and protection plans that might work in other states, such as lower-value damage waivers, damage deposits, or insurance with less coverage, won't suffice here (see more details below!).
STRs in the city must also have:
A functioning smoke detector
A carbon monoxide detector
A fire extinguisher
Defects must be repaired, and guests must be appropriately warned if any risks remain. Guests can easily file lawsuits against property owners in the event of injury during a stay, so hosts must take action to prevent liability.
A good way to prevent yourself from being sued is to invest in insurance that covers personal injury, as well as damage caused by negligence (like a contractor doing a bad job on a repair), such as the policies offered by Safely. This vacation rental insurance also covers accidents, international damage, and injury lawsuits.
Property managers must also check their rentals for any potential safety risks, and maintain their properties to a standard that limits any safety hazards as much as possible.
PRO TIP: Address accidents and rule-breaking before they happen by combining property insurance with guest screening.
Property insurance is indispensable during guest stays, but it's still important to detect possible issues and risks as early as possible—which is why Safely offers free automated guest screening alongside your personal liability protection.
With only a name, birthdate, and address, we can cross-reference court records, county, and national databases, and international agencies to identify and alert you to reservations made by risky guests.
We even check our own database of guests who have previously caused damage to a short-term rental due to negligence. Plus, you're covered if you then cancel based on our objective screening process.
What counties in Colorado allow short-term rentals?
Here's a quick summary of the rules in Colorado's counties.*
City and County of Denver – Primary residences only; must have a license.
El Paso County – Permits required in some municipalities, including Colorado Springs and Manitou Springs.
Boulder County – Licenses required, depending on the type of property and the number of nights rented.
City and County of Broomfield – Primary residences only.
Larimer County – Licenses required for primary and non-primary residences. In Fort Collins, STRs are only allowed in single-family properties.
Eagle County – No licensing or permit system in place. In Vail, STRs must be registered.
Grand County – License required. In Winter Park, rentals that accommodate more than 20 people must apply for a special-use permit.
Summit County – Permits required, with a two-tier license system assigned by zones.
Routt County – STRs banned, except in commercial districts. In Steamboat Springs, owners must obtain a dedicated "vacation home rentals" permit.
Pitkin County – STRs must have a license. In Aspen, STRs owners must have a permit to operate a defined vacation rental.
San Miguel County – Permits required for single-family properties. In Telluride, STRs are allowed for a period of up to 29 days, and in Residential Zone Districts, this is capped at three STRs annually for 29 days or less each.
*Legal source and more details for each county: Local publication Colorado Lawyer.
Denver requires $1,000,000 short-term rental insurance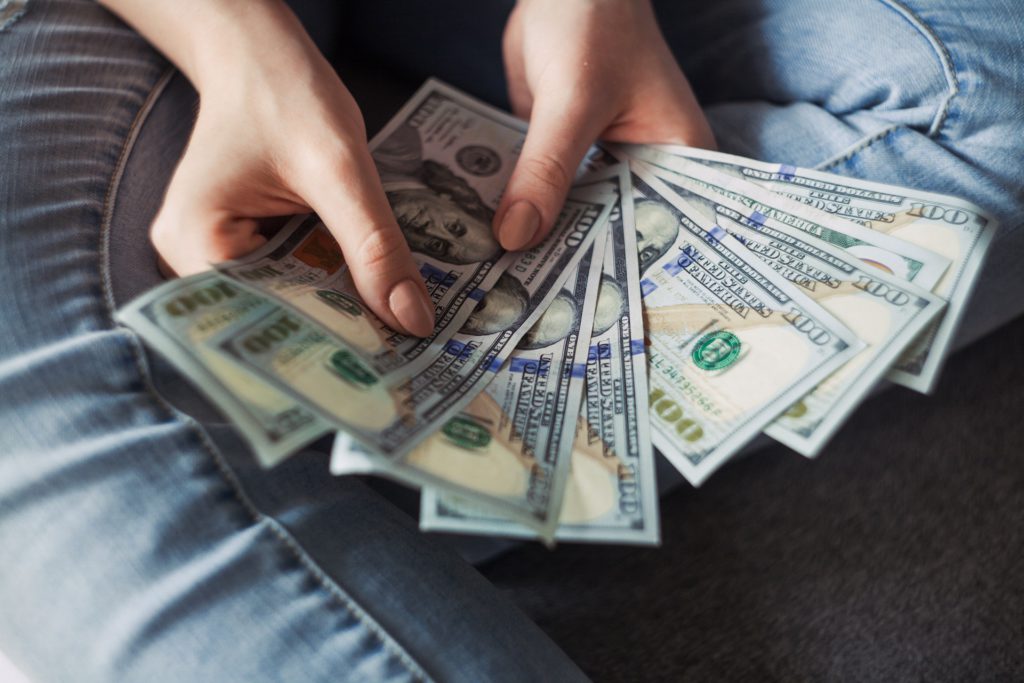 When it comes to insurance, Denver STR licensees are required to let their regular insurers—or their Home Owners Association (HOA)— know if they plan to turn their home into a short-term rental.
But most homeowner insurance policies won't extend to rental guests (some companies will even withdraw insurance if you mention STRs)—and even Airbnb admits that its "$1,000,000 host guarantee" doesn't adequately protect hosts or equate to insurance.
Plus, if you plan to take any direct bookings to avoid paying online travel agency (OTA) fees, you won't be covered by any OTA guarantees at all.
That means the only way to ensure enough protection in Denver (and beyond!) is to take out short-term rental insurance—such as the plans offered by Safely, all of which include coverage up to $1,000,000.
Protect your rentals with up to $1,000,000 coverage for accidental and intentional structural damage, and $10,000 for personal injury. Safely pays out for claims in an average of 3.8 days.
2021 restrictions on short-term rentals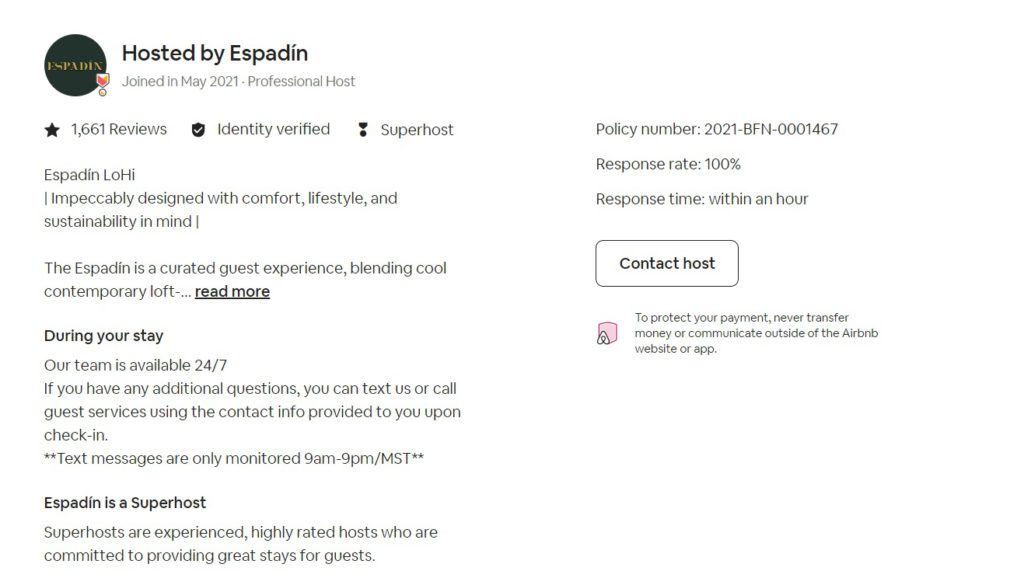 Rules have been changing over the past couple of years in Denver. Regulations on STRs worldwide can be slow to change and debates can be fierce, but when shifts do start to happen, they can be swift.
The main change in 2021 was the imposition of fines for rental platforms that list unlicensed properties.
$1000 fines for short-term rental platforms
Just like many cities before it (including New York and San Francisco), in 2021 Denver started to impose fines of up to $1,000 per transaction for rental listing platforms that feature STRs in the city without a license.
The city voted for the change in December 2020, and it came into force last year.
The rule added to the existing law in place—introduced in 2017—that enabled the city to fine individual owners of problem or unlicensed rentals up to $1,000 a day.
The change shifted more of the responsibility onto platforms, rather than individuals alone.
The decision to impose the fines on the platforms, rather than individual hosts, was intentional. It was designed to force platforms such as Airbnb to cooperate at the outset, to limit illegal listings at source (rather than individually checking each listing retrospectively).
Airbnb had previously said it was working with officials on how to remove illegal listings from its site, and said that it was "surprised" when the city ceased negotiations and decided to simply impose the fine.
Listing sites now require hosts in Denver to show proof of a current license before they can list or rent
Rental listings on OTAs must now clearly show their license number
Party limitations
In 2021, Denver complied with Airbnb's wider moves toward banning large parties at STRs, especially for major holidays such as the Fourth of July.
This was partly done in light of the pandemic, with indoor events still seen as a potential health risk, and partly in response to rising noise complaints and host fears over damage and liability claims.
One-night stays were not allowed in Denver over the holiday (as these shorter stays are most likely to be associated with parties)
Two- and three-night stays were only permitted for people aged 25 or over
Whole-house (or "entire place") rentals were also limited within a certain radius of the city.
These rules built on Airbnb's existing ban on parties, which it introduced on August 20, 2020. The "temporary ban" due to Covid was later imposed indefinitely across the entire OTA platform.
2022 updates to the laws
In general, STR laws in 2022 have continued to build on changes first made in 2021, with apparently positive results overall.
Licenses
The $1,000 fine rule that was introduced in 2021 appears to have been so effective that the city has had no reported incidents, and no reason to levy the fine so far, reported the Denver Post.
Eric Escudero, the spokesman for Denver's Department of Excise and Licenses—which licenses short-term rentals—told the Denver Post that:
In late 2020, the city issued 1,244 warning fines of $150.
In contrast, from 2021 to now, the city has only issued 5 such warnings.
"It's now extremely challenging to list a short-term rental without having a city license, and being subject to regulations and enforcement," he said.
Escudero added that the rules introduced in 2021 appear to have "led to the main players stepping up and doing a little more policing themselves" in 2022.
Primary residence
In Denver city, only a primary residence can be listed as a short-term rental.
Properties must typically host fewer than 30 non-consecutive rental days per year in order to still be defined as "residential." A person can only have one primary residence, and it must be the same address as shown on their ID or driver's license.
This rule appears to be widely complied with over the past two-and-a-half years, with hosts applying for the correct licenses in counties where STRs are allowed, and no hosts reported as trying to circumvent the system elsewhere.
Before that, four people were accused of allegedly attempting to rent a property that wasn't a primary residence, and further accused of falsely signing an affidavit testifying to this. The charges were all later dropped in 2019 and 2020, and since then no further cases have been reported.
This year could see the restarting of debates on whether to reclassify Colorado STRs as "non-residential" properties (meaning "commercial"), which would see them being taxed at more than three times the usual residential rate.
Bills to this effect were rejected by the General Assembly in 2020 and 2021, but could be up for debate again in 2022 or early 2023.
STR laws in Denver: Insights and increased rules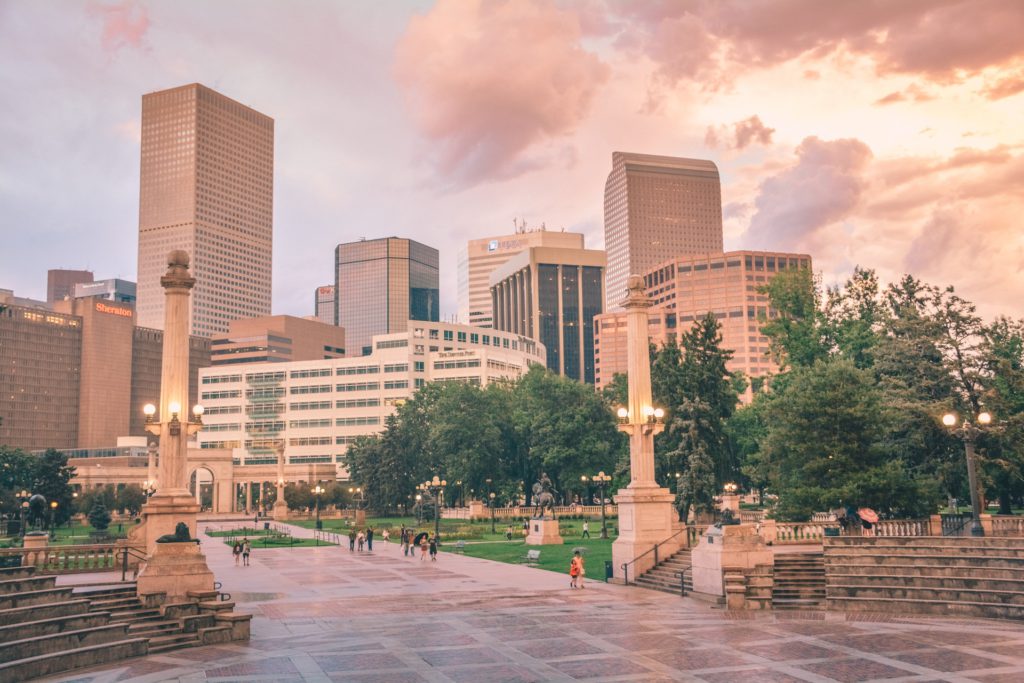 Denver can offer considerable insights for property managers into the state of STRs today, and is a microcosm of what's happening worldwide. Much contested in some areas, STRs are increasingly subject to more stringent regulations and rules.
What's clear, however, is that property managers must take a responsible approach to rentals.
You must ensure that you have the correct permit or license, depending on their property types, location, and how many days they intend to rent. They must also take guest safety seriously, and be covered to a high level, to protect themselves and their guests from potential damage, injury, or lawsuits.
Only the best STR insurance offers enough protection—up to $1,000,000—to satisfy Denver's requirements, and this is likely to become even more necessary for responsible STR hosts like you, as more and more regulation is rolled out, whether in Denver itself, Colorado, the US, Europe, and beyond.
Protect your business from costly damages with Safely's short-term rental insurance.
Frequently asked questions about short-term rental law in Denver
Can you have a short-term rental in Denver?
Short-term rentals are permitted in Denver but are only allowed in primary residences. Renters must have a license and must display that license number on any listings. Properties must typically host fewer than 30 non-consecutive rental days per year in order to still be defined as "residential." A person can only have one primary residence, and it must be the address shown on their ID.
Is Airbnb allowed in Denver?
Yes, but short-term rentals are only allowed in primary residences, for fewer than 30 non-consecutive days. The property must otherwise be lived in by the primary owner or resident. Renters must also hold insurance with liability coverage of $1,000,000 to protect guests and themselves. Rules for STRs vary considerably across different counties in Colorado.
How do I get a short-term rental permit in Denver?
To get a STR permit in Denver, you must submit a new application online at the Denver government website. You must have approval from the owner or landlord to use the property as an STR.
When it comes to insurance, Denver STR licensees are required to let their regular insurers—or their Home Owners Association (HOA)—if they plan to turn their home into a short-term rental. Since most homeowner insurers don't allow STRs, most hosts will need to take out comprehensive STR insurance that covers up to the minimum required $1,000,000 in liability, such as via a specialist like Safely.
Safely's Short-Term Rental Protection
Predictable coverage for unpredicable moments
Get A Quote
Andrew is the co-founder and CEO of Safely, the industry's leading protection for short-term home rentals through its guest screening and liability insurance.
Subscribe to our articles