U.S. Short-Term Vacation Rental Industry Statistics and Trends in 2023 and What They Mean for Property Managers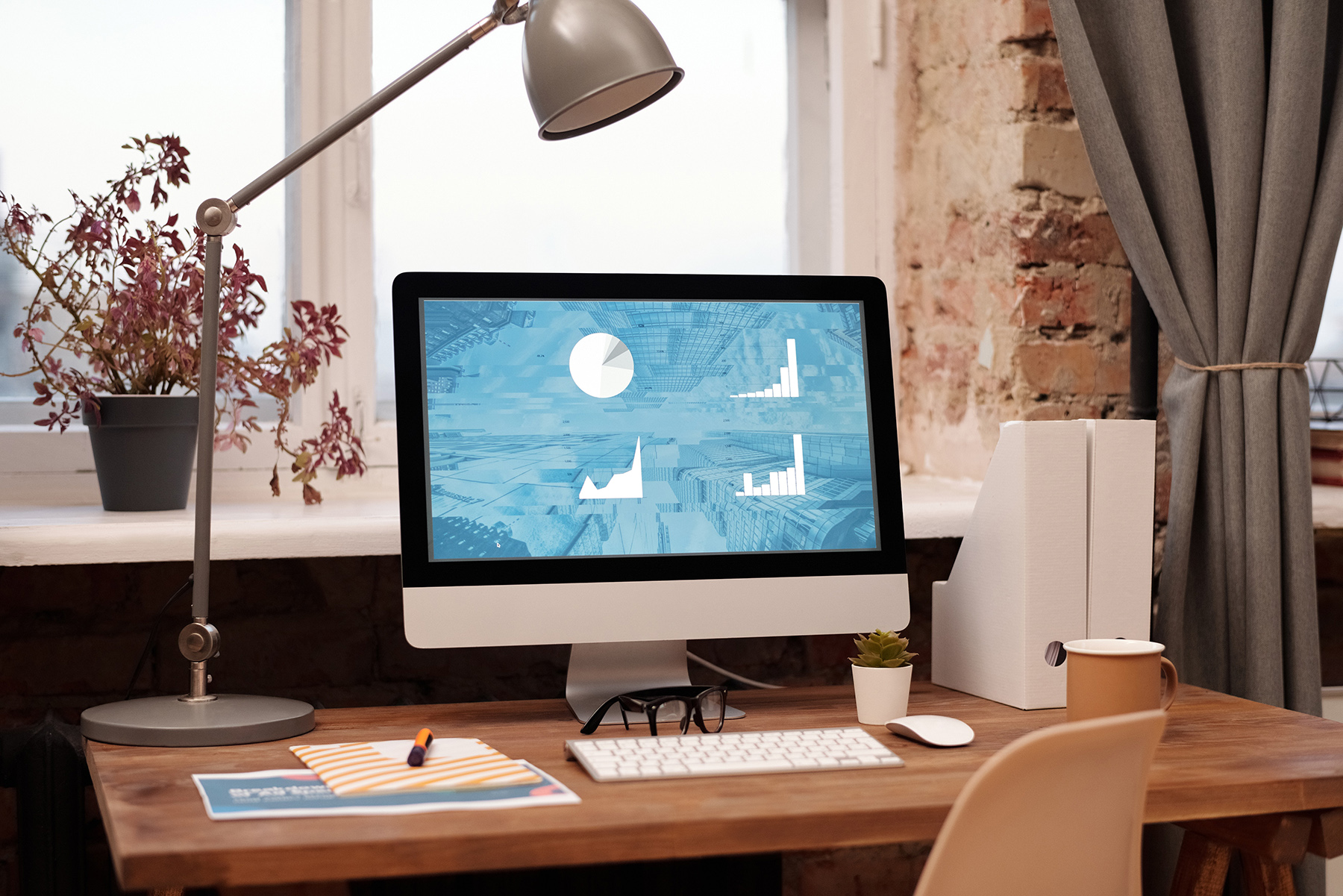 In the hustle and bustle of the vibrant tourism sector in the United States, the short-term vacation rental industry has carved out its own niche and is now an integral part of the travel experience for many.
Synonymous with platforms like Airbnb, Vrbo, and Booking.com, the short-term vacation rental industry has completely transformed the way travelers explore, experience, and engage with destinations. From cozy cabins in the serene landscapes of Colorado to luxurious apartments in the heart of New York City, short-term rentals cater to a wide spectrum of preferences and budgets. As we navigate 2023 the industry continues to evolve, shaped by technological advancements, local and state regulations, shifting traveler preferences, and the ever-present influence of global events.
In this article, we delve into the intricacies of the U.S. short-term vacation rental industry in 2023, to explore key statistics and to uncover the prevailing trends, to learn what these mean for property managers.
Size and Scope of the Vacation Rental Market
Let's explore some key metrics and insights that define the size and scope of this rapidly growing market.
Available Listings in the U.S.
The U.S. vacation rental market has witnessed a fascinating trajectory in its growth, particularly in the context of available listings. As of May 2023, the available listings hovered around 1.5 million, an expansive offering available to travelers across the country. However, the Year-To-Date (YTD) increase in available listings has seen a downturn of 20% compared to the previous year, 2022. This may be a result of normal market fluctuations due to regulatory challenges or shifts in investment strategies among hosts.
New Listing Trends
Interestingly, May witnessed a year-over-year decline in new listings across all locations. Again, this could be influenced by many factors, including evolving host strategies, market dynamics, or external influences like economic and regulatory conditions.
However, with its diverse and expansive offerings, the vacation rental industry continues to present an incredibly robust picture in terms of available listings across various platforms, and reflects a healthy and thriving market that, as with other sectors, experiences normal fluctuations. For example:
Interestingly and based on the first use of OTA download stats in 2022, Booking.com led the OTA app downloads in the US with 17.1%, followed by VRBO (16.8%), Expedia (16.6%), Airbnb (13.9%), and Hopper (12.8%). Without a doubt, these platforms have significantly shaped the vacation rental landscape, providing hosts and travelers a platform to connect, transact, and create memorable experiences.
What's more, with their extensive listings and global reach, these platforms not only reflect the healthy status of the vacation rental market but also underscore the industry's capacity to navigate through challenges and adapt to evolving market dynamics.
Market Value of the Vacation Rental Industry
The vacation rental industry continues to be a formidable player in the economic landscape with the revenue in the vacation rentals market anticipated to surpass US $19 billion in 2023. Furthermore, the industry is not resting on its laurels. The revenue is expected to showcase a compound annual growth rate (CAGR) of 1.49% from 2023 to 2027, culminating in a projected market volume of over US $20 billion by 2027. This underscores the sustained vitality and potential of the vacation rental market.
Vacation Rental Occupancy Levels, Data and Trends
Occupancy levels stand out as a pivotal metric when understanding vacation rental industry trends, offering a lens through which the health and vitality of the market can be gauged. In the context of 2023, the occupancy trends and data weave a narrative that is both reflective of past patterns and indicative of emerging trajectories in the industry.
Occupancy Closer to 2019 Levels After Supply Slowdown
In an incredibly positive turn of events, the occupancy levels in the vacation rental market have edged closer to the pre-Covid figures observed in 2019 with 2021 and 2022 the largest growth years in the short-term rental market sector. The proximity of occupancy levels to those of 2019 underscores the resilience and adaptive capacity of the market.
Full Year 2023 Occupancy Rates Expected to be Down 3% vs 2022
Peering into the occupancy outlook for the entirety of 2023, a subtle shift is anticipated. The full-year occupancy rates are projected to witness a three percent decline as compared to the figures recorded in 2022. This contraction, albeit marginal, signals a deviation from the previously observed growth trajectory in the industry.
The occupancy levels, while being a direct indicator of demand and utilization in the vacation rental market, are also a mirror reflecting the interplay of various internal and external factors influencing the industry and so must be viewed in this context.
Short-Term Rental Guest Demographics
Understanding the guest demographics plays a pivotal role in shaping strategies, tailoring offerings, and crafting experiences that resonate with a variety of travelers. To that end, let's explore the demographic landscape to include the age profiles and gender distribution that define the guests in the short-term rental market.
Age Profile: A Diverse Spectrum of Travelers
The age distribution within the short-term rental market spans across various age brackets, each bringing its unique preferences, expectations, and travel behaviors. According to the most recent data available, the age profile of guests in the short-term rental market is as follows:
18-24 years: 16.3%
25-34 years: 30.9%
35-44 years: 25.5%
45-54 years: 17%
55-64 years: 10.4%
This diverse age distribution underscores a market that appeals to a wide array of age demographics, from young adults embarking on their early travel adventures to more mature travelers seeking varied experiences.
Gender: A Balanced Distribution
The most recent data from 2022 indicates an almost equal split between different genders, with a roughly 50:50 distribution. This balanced gender distribution highlights the universal appeal of short-term rentals, catering to the varied preferences and needs of all travelers, irrespective of gender.
Additional Demographic Insights
While we don't go into these here, it's also important to consider additional factors such as travel motivations, group composition (solo travelers, family, friends, etc.), and preferred property types (urban apartments, secluded villas, etc.), all of which can play a crucial role in shaping the dynamics of the short-term rental market.
It's important to continuously explore and understand these demographic trends, ensuring that the offerings remain relevant, appealing, and in alignment with the evolving guest expectations and preferences.
Vacation Rental Revenue Data and Trends
As we move through 2023, notable data points and trends emerge, painting a picture of an industry that, despite its challenges and complexities, continues to forge ahead on a path of resilience and sustained growth.
Full Year 2023 Average Daily Rate: A Subtle Ascension
The average daily rate (ADR), a useful metric that encapsulates the average revenue earned per rented unit per day, is anticipated to witness a subtle yet noteworthy uplift in 2023. Specifically, the full-year 2023 ADR is expected to increase by two percent compared to the figures recorded in 2022. This incremental rise signals a market that continues to find equilibrium amidst the oscillating dynamics of supply and demand, ensuring that property values and rental rates maintain a steady and upward trajectory.
Revenue Per Available Rental: A Closer Look
Revenue Per Available Rental (RevPAR) stands as a pivotal metric, offering insights into the financial health and performance of the sector. Drawing insights from the 2023 US Mid-Year Short-Term Rental Outlook Report by AirDNA, there's a nuanced narrative unfolding around RevPAR.
While there's a modest enhancement in both the Average Daily Rate (ADR) and occupancy levels, these increments don't directly translate into a significant growth in RevPAR for 2023. However, the forecast still leans towards a positive direction, with RevPAR predicted to be at -1.1%, an improvement from the previous -1.6%. Looking ahead to 2024, the RevPAR landscape is expected to find its equilibrium. Any minor dip in occupancy is anticipated to be counterbalanced by gains in the ADR, ensuring stability in this crucial metric.
Vacation Rental Revenue: Online vs Offline
The opportunity for online and offline bookings not only reflects the varied booking behaviors of guests but also underscores the need for hosts and platforms to optimize and align their offerings with these booking channels.
Full Year 2023: A Dominant Online Presence
As we navigate through the fiscal landscapes of 2023, the online vs offline booking ratio is anticipated to stand at a striking 78:22. This dominant online presence reflects a consumer base that is increasingly turning towards digital platforms for their booking needs, driven by the convenience, accessibility, and myriad options that online booking offers.
A Future Tilted Towards Online Sales
By 2027, a staggering 83% of total revenue in the vacation rental market is projected to be generated through online sales. The dominant and growing online presence necessitates a strategic focus on digital platforms to ensure that they are optimized, accessible, and aligned with the evolving expectations and needs of guests.
Though smaller, the offline segment cannot be overlooked, as it represents a segment of the market that prefers traditional booking channels, and thus, presents its own unique opportunities and considerations.
Largest Vacation Rental Listing Platforms
In the domain of vacation rentals, several platforms, notably Airbnb, Expedia, Booking.com, and VRBO, have emerged as dominant players, each carving out a unique space in the industry by offering a range of properties and experiences to a global audience.
In 2022, Booking.com led the OTA app downloads in the US with 17.1%, followed by VRBO (16.8%), Expedia (16.6%), Airbnb (13.9%), and Hopper (12.8%). These platforms have significantly shaped the vacation rental landscape, providing hosts and travelers a platform to connect, transact, and create memorable experiences.
Vacation Rental Property Manager Outlook
The outlook, particularly in terms of inventory and revenue growth, paints a vibrant picture of an industry that is not only recovering but also forging ahead with renewed vigor and optimism.
Inventory Growth: A Steady Ascent
According to Transparent's Global Property Manager Survey 2023, North American property managers witnessed a notable surge in their inventory in 2022, experiencing an average growth of 34%. The upward trajectory is poised to continue throughout 2023, with property managers anticipating an even more robust average inventory growth of 50%. This steady ascent in inventory growth underscores a market that is expanding, with property managers continuously adding more properties to their portfolios and enhancing the array of options available to travelers.
Revenue Growth: A Flourishing Revenue Landscape
The outlook for revenue is equally, if not more, promising. North American property managers experienced a remarkable average booking revenue growth of 100% in 2022. The future appears even brighter, with an anticipated average booking revenue growth of 131% in 2023. This flourishing revenue landscape reflects a scenario in which more properties are both being added to the inventory and are being booked at a rate that's contributing to substantial revenue growth.
Final Thoughts on the Vacation Rental Landscape in the United States
The vacation rental industry is blossoming, offering a fertile ground for growth, investment, and strategic evolution. Stakeholders, from property managers to platform operators, are poised to flourish in this dynamic landscape by asserting strategic agility, technological adeptness, and keeping close tabs on evolving market dynamics and guest preferences. To find your way, check out Safely's must-read article on How to Start a Vacation Rental Management Business in 2023.
How does Safely Help Vacation Rental Property Managers?
As the premier provider of short-term rental protection, Safely offers rigorous guest screening and comprehensive insurance coverage to protect property managers and homeowners while providing a better guest experience. Safely has protected over $60 billion in homeowner liability coverage and one million guest nights, from individual homeowners to professional property managers. No matter the size of your business, Safely can help protect your investment and grow your business.
Get started today with a quote from Safely.com, and embark on your journey with the assurance of a partner that prioritizes the safety, security, and satisfaction of your guests and the stability of your properties.
Safely's Short-Term Rental Protection
Predictable coverage for unpredicable moments
Get A Quote
Amanda is a licensed insurance agent and the Vice President of Sales at Safely and has been with the company since 2021, leading new client onboarding and client initiatives. She is especially proud of her team's efforts to successfully drive down annual churn to 3% with a trending net revenue retention rate of 130%. Outside of Safely, you may catch a glimpse of Amanda playing a nurse on TV, prepping for her next art show, or on a date with her husband of 16 years.
Related Resources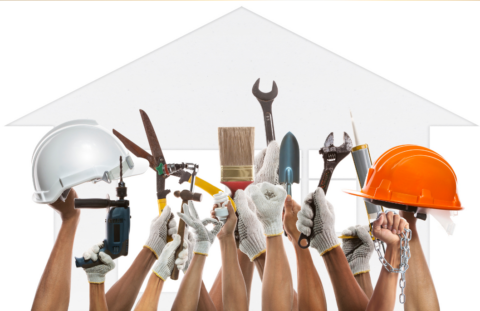 Short Term Vacation Rental Property Maintenance: A Guide for Short-Term Property Managers (With Free Checklist)
Subscribe to our articles