Vrbo Damage Deposits – Everything You Need to Know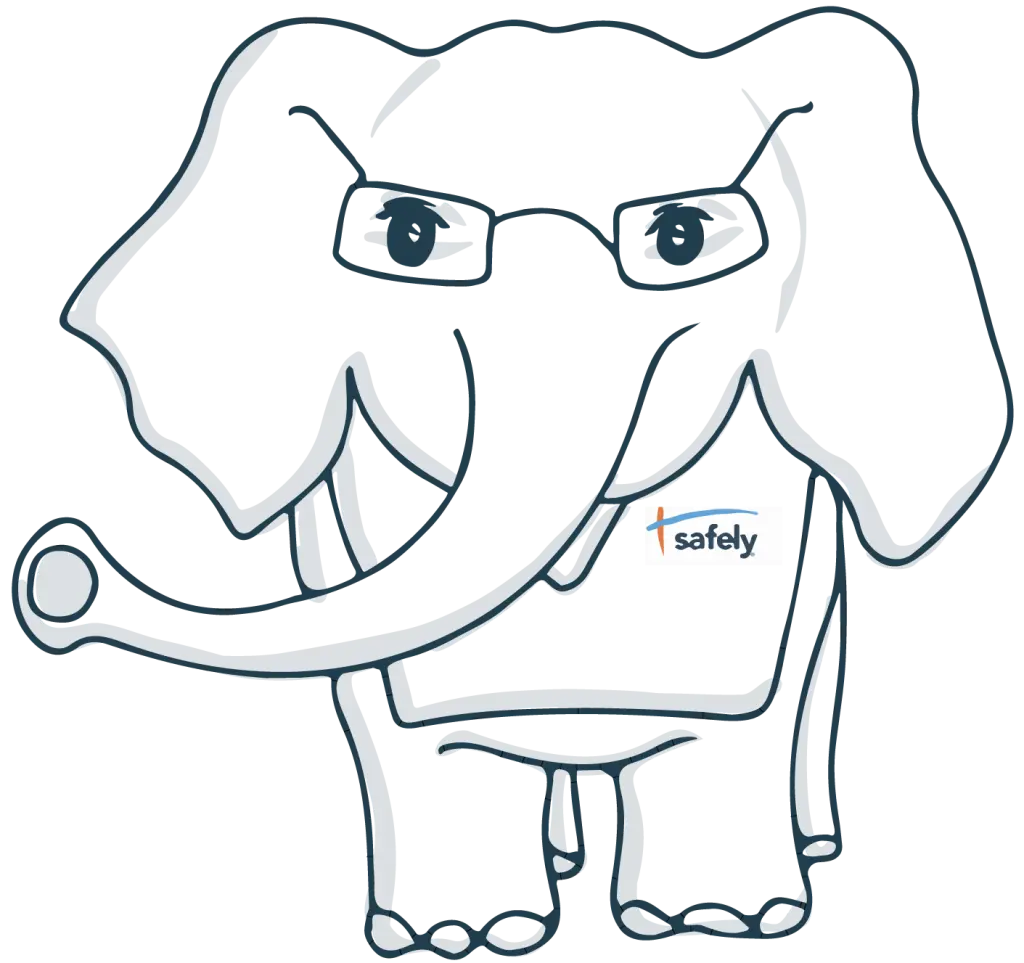 Vrbo's security deposit for your vacation home may give you confidence that you're covered for accidental damage. But that might not be the case. Damage deposits are usually only about 10% of the booking fee and don't cover personal injury claims, meaning you could find yourself out of pocket.
Bills to repair property damage or pay for a guest's medical care can run into thousands and put a serious dent in your profits. You might even need to sell your property to cover your costs.
Choosing comprehensive insurance for your vacation home will provide the appropriate amount of protection and give you peace of mind that you won't be left covering the costs. And as well as providing coverage for damage, theft, and personal injury, Safely offers guest screening which reduces the risk of problems happening at all.
Protect your business from costly damages with Safely's short-term rental insurance.
Why you need property damage and bodily injury protection for your vacation rental
Most vacation homeowners spend time and money making their vacation rental a beautiful space for guests to enjoy—and most guests will be grateful for all the hard work you've put into making your vacation rental a home away from home.
But there is no limit to the destruction bad guests can cause, both to your property and themselves. While replacing the occasional smashed glass or plate is to be expected, renters can rack up thousands of dollars of accidental damage in a few short days.
Even though your house rules may not permit parties, renters can smash windows, televisions, and lamps, or spray walls with wine, coffee, or even paint—as seen in this photo of a vacation rental after an unauthorized party.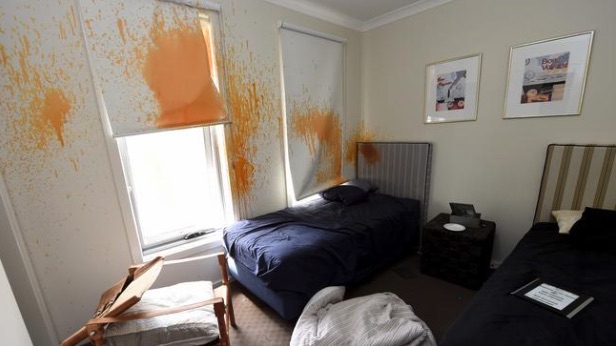 Guests can also damage your floors by letting the bathtub overflow, break kitchen tiles by dropping heavy objects on them, or damage your electrical blinds, jamming them shut and requiring an urgent maintenance visit.
Allowing pets in your house rules may increase the rentability of your short-term rental, but animals can scratch furniture and leave stains on the floor and walls.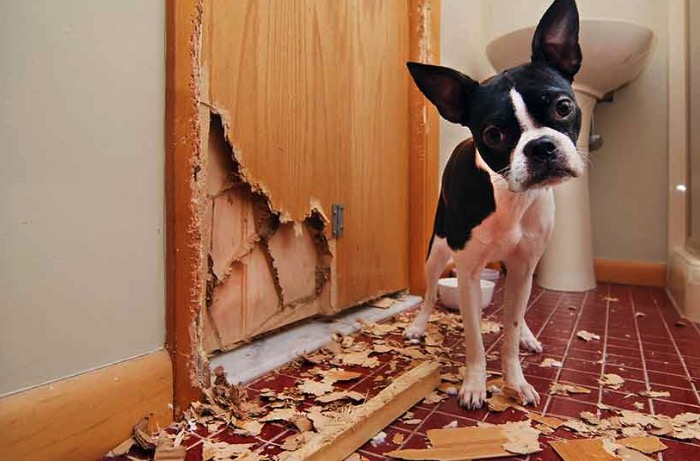 Not only can renters cause accidental damage to your short-term rental property, they can also hurt themselves by slipping in the bathroom, falling down steps, or even crashing through a glass door.
The cause of the accident might have been an out-of-hand pillow fight rather than any negligence on your part, but this won't stop a renter from claiming it was your fault and seeking damages for medical bills and lost income. Yet, despite all the possible ways a stay in your property can go wrong, personal injury isn't covered by Vrbo damage deposits.
How Vrbo damage deposits work
The Vrbo damage deposit is a refundable sum of money set by the homeowner or property manager and paid by the renter to cover potential damage to your rental property.
Unlike listing sites like Airbnb and Expedia, which offer insurance policies to cover accidental damage, the Vrbo damage deposit is the only way for users on this platform to claim for accidental damage without using a third-party insurance policy.
In 95% of cases, guests leave a credit card on file to cover the damage deposit. Guests also have the option to pay upfront or, with the property manager or host's agreement, purchase an insurance policy to cover accidental damage, instead of paying a refundable deposit.
If a homeowner files a claim against a renter within 14 days of check-out, Vrbo charges the damage deposit amount to the traveler's credit card used for the stay, and covers the costs claimed by a homeowner in the event of an unusable credit card.
Alternatively, if a renter has paid upfront for the damage deposit, a homeowner or property manager can keep the security deposit if they file a claim within 14 days of check-out.
Vrbo changed its damage deposit policy in 2020 so most renters are no longer required to pay a refundable damage deposit for most bookings. Instead, they can leave a credit card on file, which is only charged if the homeowner makes a claim.
However, despite this effort to improve guest experience, damage deposits remain unpopular with renters complaining they are too high and that it can be difficult to receive a refund if they dispute a claim.
Vrbo damage deposit: Key steps
The property owner sets the amount of the damage deposit on the Vrbo website.
Guests pay the deposit when they book, either upfront or with a credit card on file.
The homeowner has 14 days from check-out to file a claim via the Vrbo website.
Vrbo credits the property owner with the damage deposit in the event of a successful claim.
How to add or edit damage protection for your Vrbo listing
If you're a Vrbo property manager or homeowner, you can quickly add or edit damage protection to your listing by following these steps:
Log in to your Vrbo account.
Select the listing.
Select Calendar.
Select Settings, then select Damage protection.
Select Property damage protection.
If you select Property damage protection, choose a coverage amount to offer your renters.
If you select Damage deposit, input the amount you require.
Select Save.
Source. Vrbo
How to file a damage deposit claim on Vrbo
To file a damage deposit claim on Vrbo, you need to provide a brief description of the damages to share with the guest.
Before making your claim, Vrbo recommends you contact the renter and have an open discussion about the damage that occurred and how much you intend to claim, as this will reduce the chances of a dispute.
Vrbo advises communicating with your guest through the Vrbo messaging platform to keep a record of everything, and sending them photos as evidence to support your claim. However, this communication will occur during the same 14-day window when your guest is reviewing your property on Vrbo. So do you risk a highly confrontational situation and a bad review for the sake of a $250 deposit? Or is it easier to forget about it and move on?
To file your claim with Vrbo, follow these steps:
Log in to your Vrbo account.
Select the listing if you have more than one short-term rental property.
Select Inbox.
Select the traveler's name. You can use the All Messages drop-down menu to filter your conversations.
Go to the Damage protection section and select Damage protection.
Select Report damage.
Enter the Damage amount you want to claim from your guest. The amount can't exceed your damage deposit amount.
Enter the Damage description. This message will be sent to your guests.
Select Confirm.
Source. Vrbo
But how much should a damages security deposit really be for a vacation rental?
The deposit you set for your vacation rental needs to cover potential mishaps like a guest knocking over a new lamp with their wheelie suitcase, but not scare away potential renters. In fact, the more you try to protect yourself with a high deposit, the more dissatisfied your guests will be.
One way to set your damage deposit is to look at other listings similar to yours and base your rate on the average. Alternatively, you can charge $250-$500 as a flat rate, regardless of the length of stay or number of renters.
Another slightly fairer option is to charge 10% of the booking price, which will mean everyone pays a rate proportional to the original cost. But there's no easy answer to this, and property owners need a simple solution that gives them comprehensive protection for their Vrbo property.
The Vrbo website only allows you to input a damage deposit amount, rather than a percentage, so you will need to make regular updates to your damage deposit information if you decide to vary your rate for different renters.
The problems with Vrbo's damage deposit policy
Accidental damage deposits are unpopular with guests who feel they're not trusted by homeowners, and worry they risk losing their deposit for no good reason. It can also take 21 days to receive a deposit even if there hasn't been a problem.
For property managers, Vrbo's damage deposit can result in lower booking rates as customers sometimes turn back at the final payment page when it dawns on them how much their vacation will really cost.
Property managers and homeowners can compensate for this with a low damage deposit rate, but then they won't have adequate coverage in the case of serious damage to their short-term rental. And even a high damage deposit won't provide coverage for an injured renter's medical bills or loss of income.
What vacation rental homeowners and guests need is a solution that benefits both parties and leaves neither feeling scammed by the damage deposit system.
Key issues with Vrbo's damage deposit
Guests feel that they're not trusted, and worry they'll lose their deposit.
A high damage deposit deters guests from making a booking.
A low damage deposit makes hosts vulnerable to expensive bills.
Damage deposits don't cover personal injury.
So how to provide comprehensive protection for your Vrbo property?
The types of damage protection you need
Homeowners and property managers need protection to cover:
Potential damage to your vacation rental and its contents
Theft of personal property
Guest injury (medical bills and loss of earnings)
Vrbo damage deposits only cover accidental property damage up to the amount you state, and you're not covered for theft or guest injuries.
The costs that could impact your business
The Vrbo damage deposit puts the responsibility for accidental damage on your renters, who will often dispute your damage deposit claim. Even when they do pay, the experience can leave a nasty taste in the mouth and result in a bad review, so it seems that either way the homeowner loses.
With Safely, you get:
Up to $1,000,000 coverage for only $8 per day
You can add the charge to your booking rate, meaning guests effectively pay your insurance policy
You can rest assured we'll treat your claim seriously, and your guests won't have reason to leave a negative review
Quick and easy claims process
Safely is a comprehensive insurance company created for short-term rentals. Insurance policies are tailored to your local market, for example, short-term rental insurance for Florida or short-term rental insurance for California. We treat any property damage claim seriously and pay back most damage deposit claims within 3 business days.
The claims process is streamlined and easy to use, and you won't harm your relationship with your guests by making them pay for accidental damage to your rental property.
Guest screening
Safely also screens every renter that wants to book your vacation rental. We know that the best way to reduce the number of accidental damage claims is to monitor everyone coming through the front door.
Safely's comprehensive guest screening is more comprehensive than the Vrbo background check or those offered on other listing sites like Airbnb, Expedia, or Booking.com. Based on a proprietary database, our highly accurate risk score uses predictive analytics to help you decide whether to accept a booking.
Every reservation is analyzed and assigned a level of risk for negligent or malicious damage, based on the characteristics of the guest, short-term rental accommodation, and booking. As well as checking credit ratings and credit card chargebacks, and flagging up fake IDs as "not found," we run your guest's full name, address, and date of birth through registries, such as National Criminal Databases and Interpol.
Straightforward protection for your vacation rental home
Vrbo's damage deposit policy can leave vacation homeowners and property managers with expensive bills and harm your relationship with your guests.
By choosing Safely, you'll have the best short-term rental insurance and feel safe in the knowledge that your vacation rental is covered for property damage, theft, and personal injury for up to $1,000,000.
What's more, with our automated guest screening service, we help keep away bad renters who can damage your rental property, your reputation, and your relationship with your neighbors and the local community.
Safely is simple to use and most claims are paid out in less than 3 business days.
Protect your business from costly damages with Safely's short-term rental insurance.
Frequently asked questions about the Vrbo damage deposit
What is the Vrbo damage deposit?
The Vrbo refundable damage deposit is a sum of money paid by a guest to cover accidental damage to a vacation rental property. The short-term rental homeowner can set the accidental damage deposit amount, and the renter pays upfront or puts their credit card on file. It's an alternative to the insurance policies offered by listing sites such as Airbnb and Expedia.
What is the Vrbo deposit policy?
The Vrbo refundable damage deposit policy gives hosts 14 days to claim for accidental damage after a renter checks out.
Does Vrbo collect a damage deposit?
Vrbo collects a refundable damage deposit from guests who can either leave a credit card on file, pay a damage deposit upfront, or purchase property damage protection to cover potential damage at the short-term rental.
Can a host keep the security deposit?
A renter can keep the security deposit if they file a damage deposit claim within 14 days of guest check-out. The homeowner can either keep the security deposit, or Vrbo will charge the damage deposit amount on the homeowner's behalf to the traveler's credit card used for the booking.
Safely's Short-Term Rental Protection
Predictable coverage for unpredicable moments
Get A Quote
Amanda is a licensed insurance agent and the Vice President of Sales at Safely and has been with the company since 2021, leading new client onboarding and client initiatives. She is especially proud of her team's efforts to successfully drive down annual churn to 3% with a trending net revenue retention rate of 130%. Outside of Safely, you may catch a glimpse of Amanda playing a nurse on TV, prepping for her next art show, or on a date with her husband of 16 years.
Subscribe to our articles