Important Ways to Prepare Your Short-Term Rentals for Winter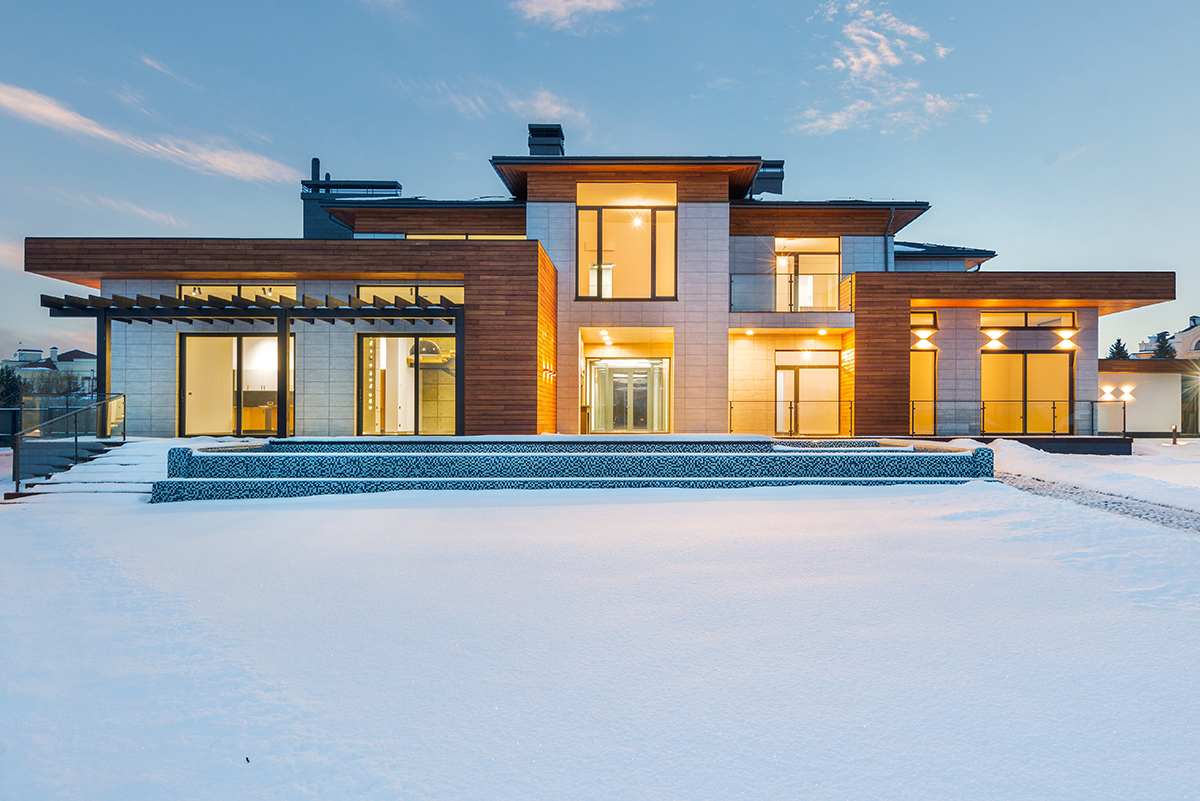 Protecting your vacation rental properties during the winter season is an essential component of good property management. The winterizing steps you take will vary depending on the location of your rental property, whether it's in a coastal, southern city with a mild winter season or in the mountains where winter temperatures are expected to be low or below freezing.
If there's anything we know, it is that weather is among the most predictable unpredictable forces on the planet. So, it's best not to take a chance with the attitude that "this winter shouldn't be bad." As a short term rental property manager in warmer climes, your homeowners still depend on you to manage their homes during the winter months, especially when a cold winter blast moves in. If your business is in a more temperate area of the country or in the mountains, winter storms can hit hard and fast, and you cannot over prepare for them.
We've got some quick general tips to help you prepare and winterize your short-term rentals in these different areas of the country.
Have a Professional Perform Heating System Maintenance
You should plan to service the heating system sometime in the fall before winter begins. If fall is your busy season, schedule heating maintenance at the first available opportunity before winter hits hard. Clean or replace filters and ensure your unit is in good working order.
Furnaces, boilers and chimneys should be serviced at least once a year to clear any buildup and to keep them running efficiently. Local HVAC vendors will come in handy for this task, and most have annual maintenance plans your homeowner may want to join. In areas with milder winters, consider installing a programmable thermostat to maintain a minimum temperature to help prevent freezing pipes.
Water Supply Management
If your properties are located where freezing temperatures are or may be a concern, turn off the water supply to outdoor faucets and irrigation systems, and drain them to prevent frozen and burst pipes. This is especially important if the home will be vacant for a considerable amount of time.
Another tip is to purchase some inexpensive outdoor faucet covers for potential winter freezes. These fit over the outside faucet and insulate them better against the cold, helping to prevent frozen pipes. You should also consider adding insulation to exposed pipes (especially on water heaters) or using heat tape to keep them warm.
So what if you have guests during the cold winter months? Luckily, most local weather forecasts will alert you of incoming hard freeze temperatures or winter storm fronts approaching. This should give you enough time to turn off water supply if the need arises. And it's always good practice to send your in-house guests notification via text to perform this while they are in the home.
When the temperature drops below 32 degrees Fahrenheit, you can keep a stream of water running in a few faucets to guard against freezing and bursting. To protect plumbing under kitchen and bathroom sinks, consider opening the cabinet doors so warm air can surround the pipes.
Weatherproofing and Proper Insulation
Install healthy weatherstripping around doors and windows to prevent drafts and maintain a consistent indoor temperature. Use caulk to seal any gaps or cracks around the home to keep cold air out, and check out the existing insulation in walls, attics, and crawl spaces to be sure it is adequate to prevent heat loss. This is especially important in mountainous and west coast regions where winters can be harsh.
Replace Batteries
Winter is a great time to replace the batteries throughout the entire home. If a bad winter storm causes a power outage, you'll rely on your keyless entry lock batteries to function so that you can enter the property, so make sure they'll work! You should replace your smoke and carbon monoxide detector batteries at this time, too, to ensure they are functioning properly.
Exterior Maintenance
It's a good idea to check out the trees and trim any branches near the property to prevent damage from falling limbs during storms. Ice, snow and wind can weaken trees and cause branches to fall and potentially damage your home, car or even yourself and others. In coastal areas, check for salt damage on the exterior and consider resealing or repainting as needed.
In snowy areas, make sure the roof is in good condition and can handle snow loads. Remove any debris from gutters to prevent ice dams. In coastal areas, check for saltwater corrosion and ensure the roof can withstand any severe storms.
Pest Control
Pests and wildlife of all kinds may seek shelter in your property if winter is particularly harsh. If you have a regular exterminator, it may be time for a winter visit so they can assess any trouble areas. They may use a foam sealant to seal up any holes that lead to the inside. For example: gas lines, electric lines, clothes dryer vents, TV wires, outdoor faucets, etc.
It is also a good idea to cover your fireplace wood and keep it at least 20 feet away from the home. Check your chimney screens or install them if you don't already have them.
Don't Forget to Manage the Pool (If Applicable)
If you reside in an area where pool water will freeze, you should usually lower the water level before covering the pool. If you're using a mesh pool cover, use your filter pump or a submersible pump to lower the water level 12–18 inches below the skimmer, or 3-6 inches below the tile for solid pool coverings. Observe the instructions provided by the maker of your pool cover. Skimmer cover plates are also available to help prevent freezing and breaking of your skimmers.
Turn off your filter pump. Remove the drain plugs to drain water from your pump, filter, chlorinator and heater (if applicable). Store your filter and pump indoors if possible, or use a shop vac or air compressor to blow out any remaining water from your equipment.
Inside and Outside, Prepare for Winter No Matter Where Your Vacation Rental is on the Map
If the property will be vacant for an extended period, your maintenance or other staff should plan to periodically check on the property to identify and address any issues promptly.
Winterizing your vacation rental home is crucial to protect your properties and ensure they remain in good condition throughout the colder months from a coastal, mountainous, or west coast location. Tailor your approach based on the specific challenges and climate of your property's location.
And don't forget to have your Safely Protection Policy in place for when you do have winter guests staying at your properties. From bodily injury to guest-caused structural damage and everything in between, Safely offers a custom solution to the unique challenges vacation rentals face (For more tips on getting the right coverage for your second home, check out our article on vacation home insurance). So, don't worry about what could go wrong. Prepare for it with Safely.
Safely's Short-Term Rental Protection
Predictable coverage for unpredicable moments
Get A Quote
Amber is the Claims Leader at Safely and has been with the company for over four years. She manages a team of claims adjusters, working with company leadership to improve processes, maintain accurate documentation and educate team members across various departments on best practices. Before joining Safely, Amber worked as a GAP Adjuster Supervisor. Her early career includes serving as a customer service representative and unit manager at Assurant Specialty Properties as well as business operations manager at Farmers Insurance. Amber was born in Dayton, Ohio and earned a Bachelor of Science degree in Finance.
Subscribe to our articles