3 Situations When a Vacation Rental Guest Can Sue the Host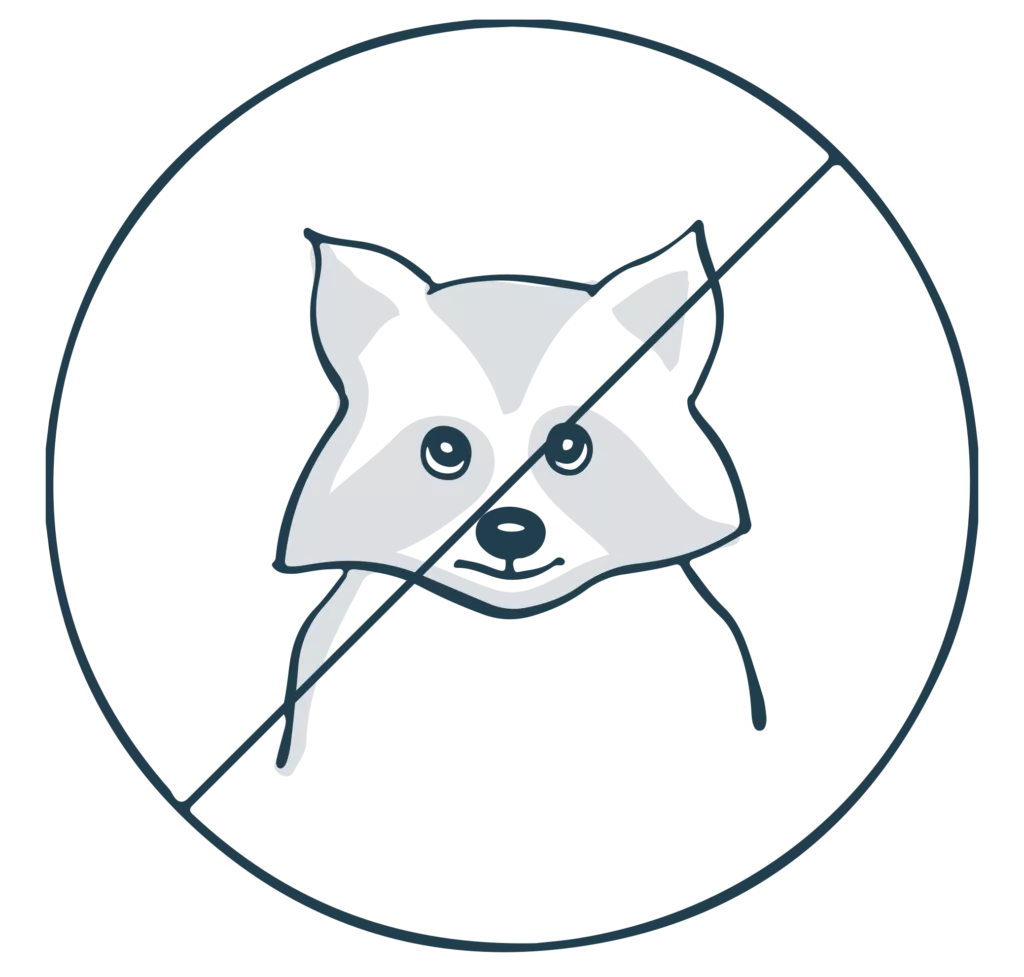 Can vacation rental guests sue the host when an incident occurs?
The short answer is yes.
In case of guest complaints or unfortunate accidents, property owners can indeed get sued. This is why you need to know how to protect yourself from a potential lawsuit and assess if being sued is a real possibility. A lawsuit or even a minor inconvenience can result in big damages and make running a rental business more difficult.
There is no need to panic, though. Properly informing yourself and taking precautions places you in a better position than most property owners.
Read this article to gain more clarity about:
Disclaimer: Please don't consider the information in this article as legal advice. Consult with a professional lawyer for case assessment and information in accordance with the relevant state law.
Protect your business from costly damages with Safely's short-term rental insurance.
3 reasons a vacation rental guest might sue you
Unfortunately, lawsuits happen. Take Tamara for example, an Airbnb host that got sued by a guest for property damage, personal injury, negligence, and willful failure to warn. It all worked out fine in the end thanks to the fact that she had security cameras and was a responsible homeowner from day one. She shared her lessons in the aftermath of the event:
"This situation could have turned out differently for me if I didn't have my corporate structure properly set up the way it was, and if I didn't have the right insurance… And those are things that are always on someone's to-do list as long as you know about them, but sometimes they get pushed down on your to-do list."
Here are some of the reasons why a vacation rental guest might sue you as the property manager:
Injury cause as a result of your negligence: From tripping hazards to unsafe staircases, there's a lot you should take into account.
Damage to the guest's property: It is the responsibility of property owners to take good care of their rentable spaces and ensure appropriate security measures are in place.
An unsuccessful attempt to claim a refund: There are certain scenarios where the guest has the right to a refund and if the property manager declines to provide one (despite what the policy says), they might be subject to a lawsuit.
Now let's take a closer look at all the above-mentioned scenarios.
1. The guest sues the host for injury as a result of negligence
If you are renting on Airbnb, it's vital that you understand one thing: Airbnb is merely a third party between you (the host) and your guests. The company only facilitates rental agreements, but it cannot be held accountable for property inspections and safety. That is solely the responsibility of the rental property owner which means you can get sued if the guest gets injured on your property.
You must ensure that the infrastructure of your vacation rental is stable and reliable, just like you would do for the home you live in. It's also smart to think well in advance by collecting evidence about the level of safety you've ensured so you have them handy in case of a lawsuit. Remember: Personal injury attorneys will try their best to build a case for their clients. That's their job.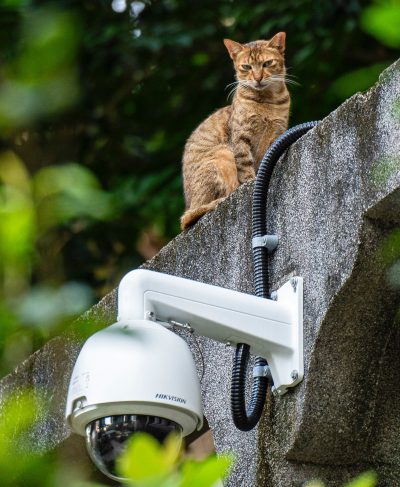 Here are some useful tips:
Regularly document the condition of your property
Have security cameras installed (bear in mind it's legal to have them only facing the front, i.e. oriented towards public property)
Take care of all potential tripping hazards (e.g. old rugs with uneven surfaces, crooked floor, bulky furniture)
Ensure your staircase is stable
Ensure that steps and the pathway in front of the house are properly lit and free from debris so that your guests don't slip and fall
2. The guest sues the host for their property getting damaged or stolen
As you probably realized by now, you're the one who is responsible for providing safe temporary accommodation for your guest. This includes everything from good home security (e.g. security cameras and a solid lock on the door) and fire and flood security. However, it's mandatory not only to protect your guests and their well-being, but also their property.
Here are some useful tips:
Invest in a strongbox where guests can leave their valuables (e.g. money, travel documents, jewelry)
Change the self check-in code to ensure maximum security for each guest
Install proper burglar alarms
Do regular maintenance, check water pipes and smoke detectors (flood and fire can destroy your home and your guests' property)
Think about the seemingly small things (e.g. inspect your dishwasher and washing machine for leaks and clean them regularly, keep an eye on your icemaker water supply line)
3. The guest sues the host for not being able to get a refund
The moment you set your Airbnb listing, you agree to Airbnb's terms and conditions. If your rental supports the flexible cancellation policy, you need to issue a refund to the guest that requests it within a time period that's defined by the policy. The good news is that the disputes around refunds rarely make it to court.
Here are some useful tips:
When receiving a request for a refund, make sure that the guest has the right to request one
Stay civilized when communicating with the guest
If the situation is unclear and you're not sure if you should give a refund, ask for legal advice or support from Airbnb
Do not jeopardize the reviews and reputation of your Airbnb rental by lashing out or directly arguing with the guest
Examples of scenarios where you might be liable as a property manager
Looking beyond lawsuits filed by guests, we thought it would be useful to mention other situations where you as a vacation rental host might be liable:
Damage caused to a neighbor's property: For example, if your guest causes a fire or flood, it might lead to substantial damage of your neighbor's property as well.
You are renting despite the fact it's illegal to do so: Some cities have strict regulations on who can and cannot rent their home on Airbnb, and local laws vary (e.g. in New York, it is illegal to rent for under 30 days if the host is not present at the property as well)
You have not regulated your tax obligations properly: Make sure to consult with a tax advisor to ensure you are paying the right amount of taxes for your Airbnb property.
Now let's see how you can avoid getting sued and continue managing your rental property as peacefully as possible.
How to protect yourself from getting sued in the first place
Realistically speaking, if somebody's persistent and determined to sue you, they will. But that doesn't mean that there are legal grounds for a lawsuit to actually reach court, let alone for them to win the case. Still, there are ways for you to mitigate risk and minimize the chances of getting sued.
Here are 3 key tips on how you can do that.
1. Use vacation rental insurance
Airbnb offers liability insurance of up to $1 million in case a guest damages your property. But despite host protection insurance, you should invest in vacation rental insurance as well. The reason why is because there are many disclaimers and exemptions written in fine print in the Airbnb terms of service statement. The editorial team of Investopedia actually copied the fine print into a word processor and it spread across around 70 pages. We bet nobody actually read through all of that.
Here's why vacation rental damage insurance is a smart investment:
Fast claims process and coverage for all involved parties
Coverage for stolen or damaged property
Coverage for damaged home structure (e.g. walls, windows, doors, flooring)
Coverage for bodily injuries
Damage waivers are included
Let's see what this looks like in practice using one example. For instance, let's say your guest has slipped in the backyard of your rental and sprained their ankle. They received medical assistance, but they are not very happy about what happened (naturally).
Thanks to vacation rental insurance like Safely, their medical expenses are covered and they are well taken care of from the very start. In fact, the policy is uniquely designed to cover the homeowner, property manager, and guest. This automatically puts all parties on the same side and neutralizes tensions.
Some additional scenarios where vacation rental insurance comes in handy:
The guest threw a party and some property got damaged by accident
Staircase railing collapsed and the guest got injured
Guest property was stolen by a burglar
When the issue at stake gets immediately resolved and you show compassion and empathy for your guest, it's likely that they won't file a lawsuit against you. Additionally, fast resolution invites people to assume good intentions and accept that accidents happen sometimes.
Protect your business from costly damages with Safely's short-term rental insurance.
2. Automate guest screening
Another way you can minimize your chances of getting sued is by establishing firmer control over who you let into your vacation rental. There are criminals and scammers who are looking for a way to trick the system and earn through lawsuits. Additionally, there are guests who have fixated ideas and can harm your reputation or even get your Airbnb listing terminated.
Here's one example. In 2018, one guest claimed the host had a gun at their rental, left a horrible review, and reported the case to Airbnb. This was in fact a harmless toy rubber pistol. The property owner was a Superhost with over 500 positive reviews.
Nonetheless, Airbnb terminated her account. Eventually, the case reached the Baltimore court—only this time the host sued the guest.
To help you avoid such stressful situations, Safely screens for convicted felons, terrorists, sex offenders, people convicted of identity frauds, and also guests who have a history of damaging property. Nobody ever regretted knowing more about their guests.
3. Ensure your property meets all the security standards
We already covered this partially in the earlier sections of the article, but it's useful to underline some additional things as well. You need to take preventive measures to ensure your property is safe for guests.
Here's a checklist you can use to prepare your house:
Make sure to put anti-slip floor matting around the pool area
Fire extinguishers should be placed near the exits and you need to have one in the kitchen and at least one on each floor
Make sure your fire alarm works
Check for frayed wires
Check for faulty electrical systems
Inspect water heaters at least once a year
Install smart carbon monoxide detectors
Install motion-sensing lights in the backyard
Ensure all uneven surfaces are well lit and visible during all times of the day
Store flammable liquids away from the stove and other sources of ignition
Inspect your entire home structure
Please bear in mind that this is not an exhaustive list. You should think about the safety of your guests as if it were your own.
4. Set up an LLC
Last but not least, consider setting up an LLC. What does this have to do with anything, you might ask? Well, when the company is held in an LLC, your personal liability is limited.
This doesn't minimize your chances of getting sued (which is the case in previously discussed points), but it does increase the likelihood of the beneficial outcome of the lawsuit (if it happens).
In case you don't have an LLC and somebody files a lawsuit against you, all your personal assets are at stake. In contrast, when you do have an LLC, only the assets owned by the company are at stake.
In addition, if you have multiple properties and an LLC for each of them, then a single lawsuit cannot affect all of your properties. In most states, LLC companies are relatively easy to set up.
Vacation rental guests can sue hosts, but it doesn't mean they have a case
Let's summarize the main points of this article:
If somebody's persistent and determined to sue you, they will, but this doesn't mean there are legal grounds for a case reaching court.
The guest can sue you for injury as a result of negligence.
The guest can sue you for their property getting damaged or stolen.
The guest can sue you for not being able to get a refund (though this rarely happens).
There are ways to minimize the chance of getting sued: Use vacation rental insurance, screen your guests, ensure your property is safe and secure, and set up an LLC
Airbnb policy includes many disclaimers and exemptions, which is why you should consider a specialist short-term rental insurance you can trust
Safely's Short-Term Rental Protection
Predictable coverage for unpredicable moments
Get A Quote
Andrew is the co-founder and CEO of Safely, the industry's leading protection for short-term home rentals through its guest screening and liability insurance.
Subscribe to our articles