How to Prepare Your House Top to Bottom for Airbnb Guests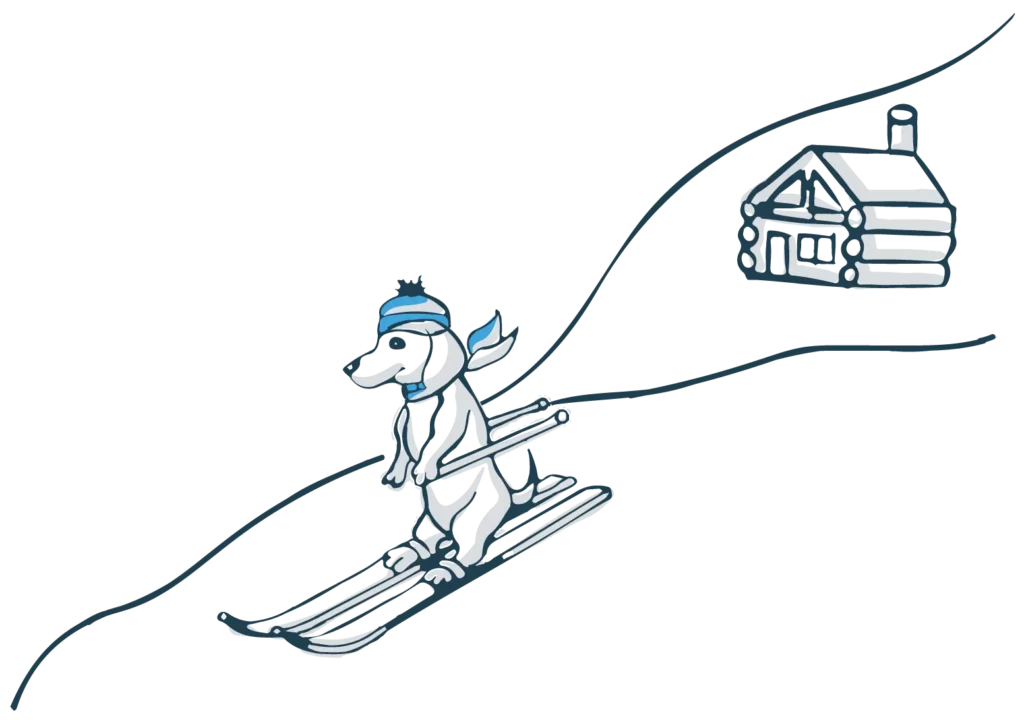 Publishing your first Airbnb listing is a big step. With so much to prepare, it can feel overwhelming. How do you know you're not missing details that will cause you to fall short of your occupancy goals, costing you money—or even worse—leading to your property being damaged?
We've compiled this guide of how to prepare your house for Airbnb to help you give your guests the best experience possible while ensuring you're taking the necessary steps to safeguard your investments.
Protect your business from costly damages with Safely's short-term rental insurance.
Must-haves for Airbnb hosts
You have a room, or maybe a whole house, and you want to start listing on Airbnb. Do you just post a listing and start inviting strangers into your home? Not if you want to be a Superhost.
Here are some must-haves for getting your business running smoothly right from the start and helping to avoid any potential Airbnb problems.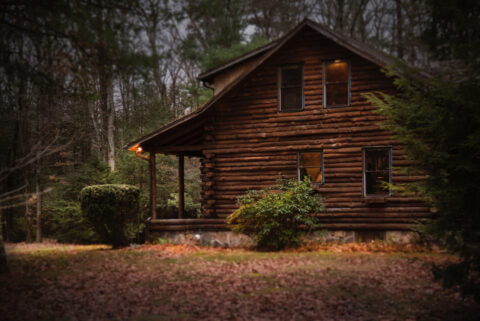 Protection with STR insurance and guest screening
Many people are unaware that homeowner's insurance may not cover an Airbnb rental property because it counts as a commercial activity. Furthermore, Airbnb's host guarantee falls short of covering your needs because it offers no protection from intentional damage caused by guests, or against being sued by a guest injured during their stay—even if the injury wasn't your fault or that of your property.
Short-term rental insurance is the best protection for your property and its contents. Here's what the best services cover:
The cost of damage to the structure itself, including labor and materials
The cost of damage to contents like furniture, electronics, and appliances
Your liability for injury to guests due to accidents
When shopping for short-term rental (STR) insurance, look for one that provides an easy claims process and quick payout. Also, make sure it's capable of integrating with Property Management Software (PMS) so you'll be capable of setting it up to only pay for your insurance when your rental is occupied.
Airbnb doesn't screen potentially problematic guests in the same way as a dedicated screening service so you should use a separate tool for this. If you don't, you could be renting to someone with a history of damaging short-term rental properties. Guest screening keeps you informed and minimizes the chance of you renting to a high-risk guest.
Safely's short-term rental insurance provides a complementary comprehensive guest screening along with $1,000,000 in coverage for liability and structural damage, and $10,000 in coverage for damage to property contents.
A safe place for guests to stay
Taking some simple steps to ensure the safety of your guests helps protect you from legal consequences in case of accidents, and signals to your guests that you care about their wellbeing.
You may know to avoid that loose third step but your guests won't! While your STR insurance can cover the liability if an injury happens, you're better off fixing such hazards in advance to avoid potentially bad reviews about the condition of your property.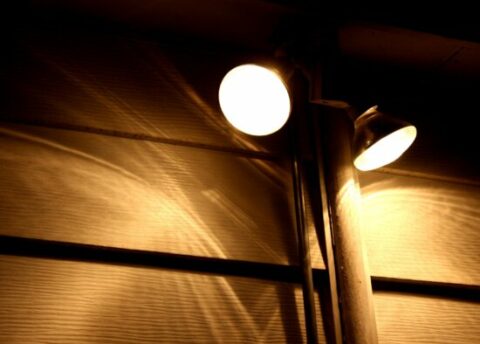 Many tired guests fly in late, so consider investing in automatic exterior lights.
If your rental has a pool, take some extra precautions to reduce the risk of accidents such as removing diving boards and slides. If they don't exist already, consider adding depth markers so guests are aware of how deep your pool is.
Ensure your smoke and CO2 detectors are functioning properly.
Survey your property and repair any broken pavement to reduce tripping hazards.
Be realistic
While exaggerating the size and quality of your space may get you more bookings initially, it's vital you're honest in your listings about what you're offering guests, otherwise, you open yourself to the possibility of bad reviews due to unmet expectations.
Clean the space and take a few well-composed, well-lit photos from multiple angles.
Refrain from trying to make the space look bigger or fancier than it really is.
Highlight the benefits but be honest about the downsides. Is your listing in a bustling part of the city? That can be great for enjoying the nightlife, but the noise might be an issue for some.
Also, add details to your listing and upgrades to your home for people with special needs. Accessibility options, like ramps, are a wonderful addition that will help your guests and differentiate your listing from the vast majority. Also, adding floor plan diagrams with accurate measurements of the space is very helpful for wheelchair users who must be able to navigate through corridors and around corners.
Amenities guests expect and some they'll love
Some amenities are standard and guests will be disappointed if they're not present. Meanwhile, there are many unexpected amenities that can make your rental stand out.
Guests expect:
A Smart TV
A first-aid kit
Iron and ironing board
A towel and face cloth for every guest
Toilet paper and a hair dryer in the bathroom
Clean linens and air conditioning in hot climates
A coffee maker, and possibly extra tools like a blender
In the modern era, guests expect fast and reliable Wifi
Your email and phone number in case they need to reach you
If the bedroom faces the morning or evening sun, consider investing in blackout curtains
Cleaning supplies like disposable gloves, disinfectant spray and wipes, and hand sanitizer
Basic food preparation tools (if a kitchen is present) including: Cutlery, toaster, oven gloves, hand towels, and dish soap
With the basics covered, there are many additional amenities that will delight your guests. Here are some suggestions:
A jacuzzi
Bluetooth speakers
Sunscreen and insect repellent
Netflix, Disney+, PrimeTV, etc.
A fridge freezer with an ice maker
A welcome snack will put them in a great mood
A personal guide to local attractions and hidden gems
Go above and beyond in the kitchen with a dishwasher and microwave
Have a clean and well-maintained BBQ in the backyard, perhaps with a fire pit
A washer and dryer will be very welcome for anyone staying more than a few days
Legal and logistic considerations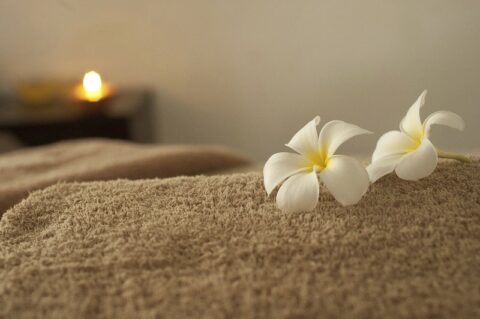 The most important step is to ensure local laws permit Airbnbs in your jurisdiction. Many cities have restrictions, like New York and Los Angeles, where hosts are limited in the number of days per year they can rent out their space.
Furthermore, if you're a renter, ensure short-term rentals are allowed under your lease agreement.
It's also wise to talk to your neighbors prior to renting your home. Keeping them in the loop can prevent awkward situations from occurring, such as some nosy neighbors confronting you about different strangers they've seen entering and exiting your home.
Preparing your rooms
Consider upgrading the state of your space. A few small changes can make all the difference.
Bedroom
Little details add a lot of value to your bedroom. A few extra pillows make the bed a lot more comfortable. Some fresh flowers will brighten and add life to your space. A reed diffuser filled with essential oil adds a relaxing scent to the room, making it feel like home. Upgrading your lamps can add a touch of character which will really make your guest's stay stand out. Finally, a new bed, or at least the addition of a foam topper to the mattress, adds a lot to your guest's experience.
Kitchen
A new refrigerator with the latest features like AI-powered stock control and air filters for increasing food's shelf life adds a modern touch and the additional space of a larger fridge will be needed if you're renting to larger groups. If you're renting a room in your home and will be present while guests are there, consider investing in a guest fridge.
A new set of countertops and matching cabinets will considerably up the value of your kitchen space. A matching set of tea towels and oven gloves will tie the room together well. Among the more cost-effective ways to spruce up your kitchen is repainting it. Adding an accent wall in a warm, welcoming color will brighten up the space.
Living room
Replace your old power sockets with new models that have USB plugs. Use wire ties to keep all those electronic cables neat and tidy. Be sure to leave instructions for how to operate your Smart TV and all other electronics and appliances.
If you're working with a smaller space, the easiest way to open it up is with a mirror. Position it to catch natural light and it will brighten the room considerably. Also consider a lift-top coffee table that can double as a workstation, further economizing your space.
Keep the living areas decluttered. A welcome mat, shoe rack, and vintage coat hanger will make guests feel at home. Plants and flowers on your coffee table will add vibrancy and life. Fancy curtains and throw rugs will add character and class, making your Airbnb listing stand out.
Preparing by type of home
The way you prepare for your first Airbnb guests will vary depending on whether you are renting an entire house, one room to a guest or couple, or even one room to multiple different guests.
Entire apartment or house
If you're renting out your entire home, the security of your space and valuables becomes a concern.
Protect your privacy with additions like a lockable chest.
Designate accessible areas, like renting out the main and second floor, but having the basement locked off so you can continue to store valuables.
Add locks to certain cupboards (like those containing liquor or fine china).
Remove all personal items that are not useful to your guests and store them in a safe area.
Keep a list of contractors on hand for making necessary repairs quickly to reduce turnover time.
Create a guest handbook with important information like how to access the internet, where to park, and a list of emergency numbers.
Provide a laptop-friendly workstation for working guests.
Check for loose steps, frayed wires, and anything else that could be a hazard.
Keep an up-to-date photographic record of your property's condition in case of a claim.
Private room
Having private rooms available means you can rent out to several groups of guests at once. But this requires some extra preparation while keeping guest security and comfort in mind.
Add digital locks on bedroom doors to help guests feel secure.
Optimize the room for storage with the addition of hooks on doors, and under-bed storage chests for their personal items.
Create a binder in the common area clearly detailing the house rules.
Add universal adapters to accommodate guests from around the world.
Ensure you have extra sheets and towels on hand for days when one guest checks out and another immediately checks in.
Shared room
Accommodating several guests in the same room at once is a great way to maximize revenue from your space. However, there are some special considerations you should bear in mind.
Provide panel dividers to give extra privacy for guests.
Put out some board games or cards so guests can socialize with each other.
Invest in a shelf for each guest to store their essentials along with a bedside table.
Guests booking a shared room are typically on a budget so provide them with plenty of simple extras like soap and shampoo.
Your Airbnb preparation checklist
Before you welcome your first guest make sure you:
Lock away valuables
Create a guest handbook
Review Airbnb's processes and policies
Thoroughly clean and declutter the space
Repair any damage that could make the space unsafe (frayed wires, broken steps, etc)
Test all smoke and carbon monoxide detectors
Write a compelling description and take high-quality photos
Confirm legal and tax requirements are met in your jurisdiction
Speak with your neighbors and inform them you're starting an Airbnb rental
Stock basic supplies. Have plenty of extra toiletries, trash bags and light bulbs
Protect your Airbnb property and belongings with short-term rental insurance and guest screening
Add extra amenities to really stand out
Final thoughts
There's a lot to consider before welcoming your first Airbnb guest. You need to prepare the space, stock supplies, and create an eye-catching listing.
However, if you dream of being a Superhost, you need to go above and beyond what guests expect. That means looking for ways to bring added value to your space and give them an experience they'll never forget.
But perhaps the most important step to preparing your Airbnb home is ensuring your valuable property is kept safe from accidents and other forms of damage. That's why vacation home insurance and guest screening is a must for every Airbnb host: Don't let your hard work go to waste.
Protect your business from costly damages with Safely's short-term rental insurance.
Frequently asked questions about how to prepare your Airbnb house
What do I need to know before putting my house on Airbnb?
You need to know if short-term rentals are allowed in your jurisdiction and any relevant rules governing them. It's wise to thoroughly review Airbnb's own policies governing bookings, cancellations, and payout processes. Finally, be aware that Airbnb is a commercial activity and as such is often not covered under homeowner insurance.
What should I do if I need to make repairs to my house before putting it on Airbnb?
It's important that you be realistic. Can you afford to make the repairs now? If not, be upfront and mention any glaring issues in your listing. Then, resolve the problems as soon as you can.
How can I make my Airbnb house stand out?
Invest in high-quality photos highlighting your home's best attributes. Budget-permitting, hiring a professional photographer is recommended. Craft a compelling and descriptive listing name. Complete your host profile with a warm, smiling picture of yourself. Finally, respond promptly to potential guests, preferably within 24 hours.
Safely's Short-Term Rental Protection
Predictable coverage for unpredicable moments
Get A Quote
Subscribe to our articles