Most Requested Short-Term Rental Essentials and Remote Worker Amenities in 2023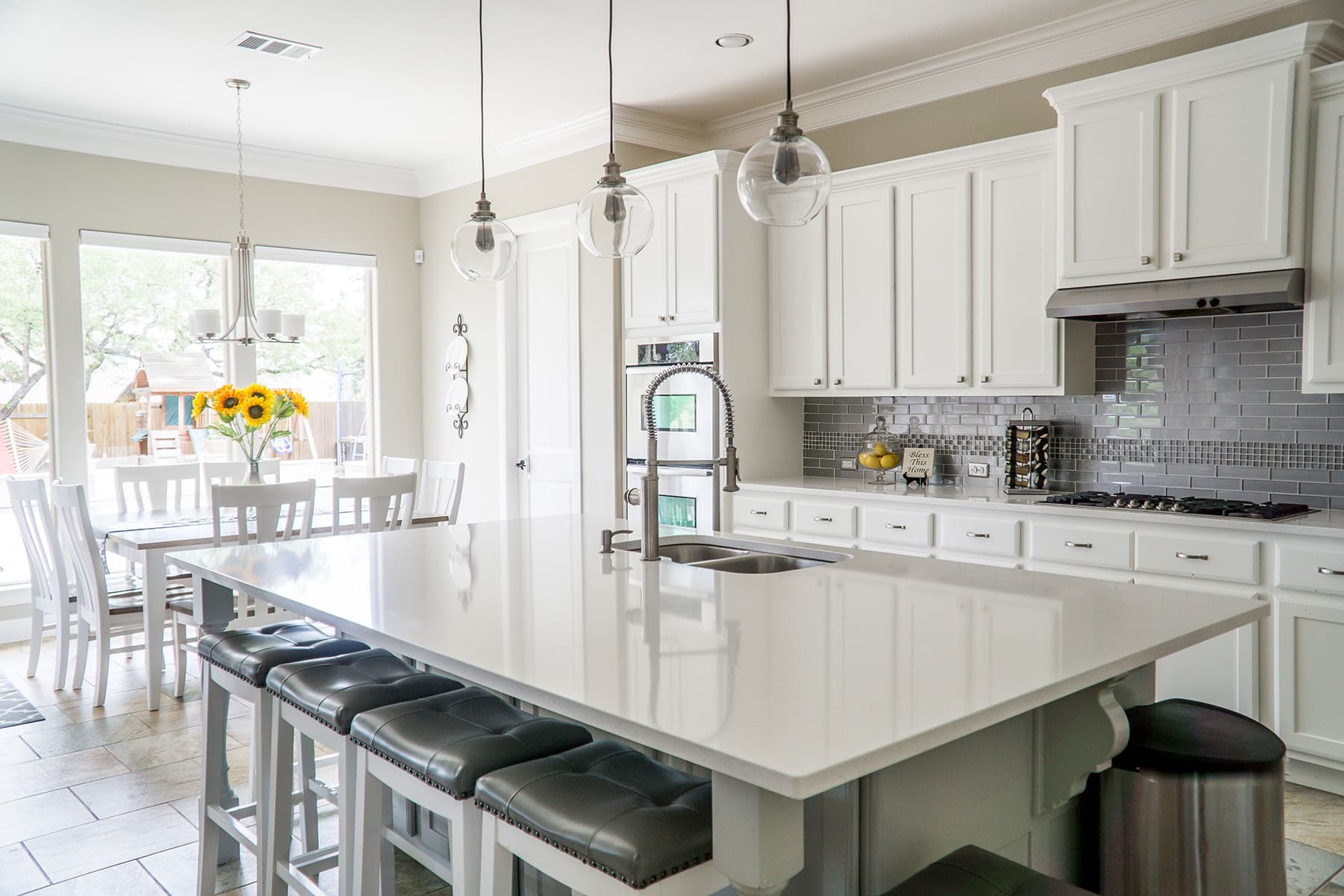 If you're one of the 1.9 million short-term rentals in the United States, you're likely familiar with the importance of providing essential amenities for your guests. From clean linens and fresh towels to high-speed wifi and coffee machines, these amenities play an integral role in making sure your short-term rental is successful.
What may be less obvious, however, is the rise in guests that are looking for special features when booking short-term rentals such as remote workers. As more and more people are starting to embrace the digital nomad lifestyle, it's become increasingly important to provide amenities that cater to this population in order to ensure your vacation rental business remains competitive.
So, what are some of the most commonly requested essentials and remote worker amenities in 2023?
Coffee Maker and Fresh Coffee
While having a coffee maker may seem like an obvious amenity, few hosts realize how important it is for remote workers and guests on holiday. Not only does this provide convenience and comfort for your guests, but it can also act as a cost-saving measure. Having a fresh supply of coffee each day can save guests from expensive and time-consuming visits to nearby cafes or restaurants. If you want to create an elevated experience, consider providing a Keurig or Nespresso machine.
High-Speed Wireless Internet
Possibly the most requested amenity for remote workers is reliable, high-speed internet. It's an absolute must when it comes to providing amenities for your short-term rental. For remote workers, having dependable access to the internet is an essential part of their job. When choosing a provider for your rental's WIFI, make sure they can offer speeds of at least 50Mbps or higher. Google offers a free 30-second speed test so you can check your internet speed.
You should also consider choosing an internet connection package that can accommodate all guest's devices so that multiple people can use it without experiencing any slowdowns or lagging. This can help to ensure that your guests are able to use their devices without any interruption.
Washer And Dryer
Having a washer and dryer at your rental is the ultimate convenience and one of the most requested items. Not only will guests be able to save on the cost of having to go out and buy items, but it can also free up their time so that they can focus on other activities. Remote workers typically like to stay in one destination for an extended period of time, so having a washer and dryer will make their stay more comfortable.
Helpful tip: Consider providing laundry detergent in your rental home so that your guests don't need to worry about running out during a stay. There are a variety of eco-friendly laundry detergents on the market these days, so you can make sure that your rental is helping to create a more sustainable environment.
Laptop-Friendly Workspace
Another most requested item from remote workers is a comfortable place to work on their computer. Providing your guests with an area that is conducive to productivity can make their stay much more enjoyable and might encourage an extension to their stay. Consider setting up a desk or table in a quiet area of the rental so that they have plenty of privacy when working on their laptops. This could be a section of a bedroom, kitchen or living room nook, or even an outdoor patio.
You should also provide easy access to power outlets so that guests can charge their devices without having to search for an available outlet. Additionally, consider providing a laptop stand and ergonomic chair so that your guests can work in a comfortable position.
Basic Kitchen Staples
In your vacation rentals, you should make sure to provide guests with basics kitchen essentials. This includes:
Saucepans with lids
Frying pans with lids
Spatulas, serving spoons, and ladles
Measuring cups and spoons
Baking sheets, cutting boards, and knives
Coffee mugs, glasses, plates, bowls, and utensils
Serving platters and trays
Mixing bowls
Additionally, leaving a little gift basket on the kitchen counter with a few goodies is always appreciated by guests (and may get you higher guest ratings, too). These small special touches help to create a cozy atmosphere and make it easier for travelers to settle in during their stay.
Smart TV with Streaming Services
Smart TVs are becoming commonplace in short-term rentals but are a must as an essential item. Smart TVs are streaming ready and will allow your guests to connect to their own favorite service during rainy days or times when they are done with working for the day.
Self-Check In
Providing a self-check-in option is an essential amenity, especially for remote workers who often arrive later than other guests. Self-check in allows guests to check in on their own time without having to worry about coordinating with the host. Additionally, this feature provides extra security as guests will have access to the rental without needing to meet anyone at the address.
Outdoor Amenities
If you have an outdoor space attached to your short-term rental, you'll want to absolutely capitalize on that! Guests want outdoor amenities to relax and unwind at the end of a long day and remote workers love an area to take a break and get some fresh air. Some outdoor amenities you can consider providing include outdoor grill, fire pit, games like cornhole and horseshoes, porch swings, even a hot tub.
These features can help to make your rental stand out and give your guests something extra special to enjoy during their stay.
Fully-Stocked Bathroom
It goes without saying that a fully stocked bathroom is an essential item for remote workers and guests in general. Providing basic toiletries like shampoo, conditioner, body wash, and hand soap is key. Additionally, you should consider offering other handy items such as cotton swabs, toothpaste and floss, shaving cream, makeup remover wipes, and even loofah sponges. They'll help your guests feel comfortable and taken care of during their stay.
Make Sure Your Short-Term Rental is Covered with a Commercial Insurance Policy
Making your rental pop in a crowded market is about more than just having nice furniture and the basic comforts of home. It's about crafting a welcoming space that guests can't resist. Having these essentials covered is just one part of your overall property management strategy by creating an inviting atmosphere that will attract the right guests.
But what about the unexpected? That's where Safely steps in with our short-term rental insurance. It's like a safety net for your rental, covering you against any potential damages and liability claims. So instead of fretting over what could go wrong, you're free to dream up new ways to make your rental even more irresistible!
In the end, it's all about balance – smart strategy, inviting atmosphere, and peace of mind with Safely. Now that's a winning combination!
Safely's Short-Term Rental Protection
Predictable coverage for unpredicable moments
Get A Quote
Subscribe to our articles