Protect Your Guests with These 10 Vacation Rental Safety Recommendations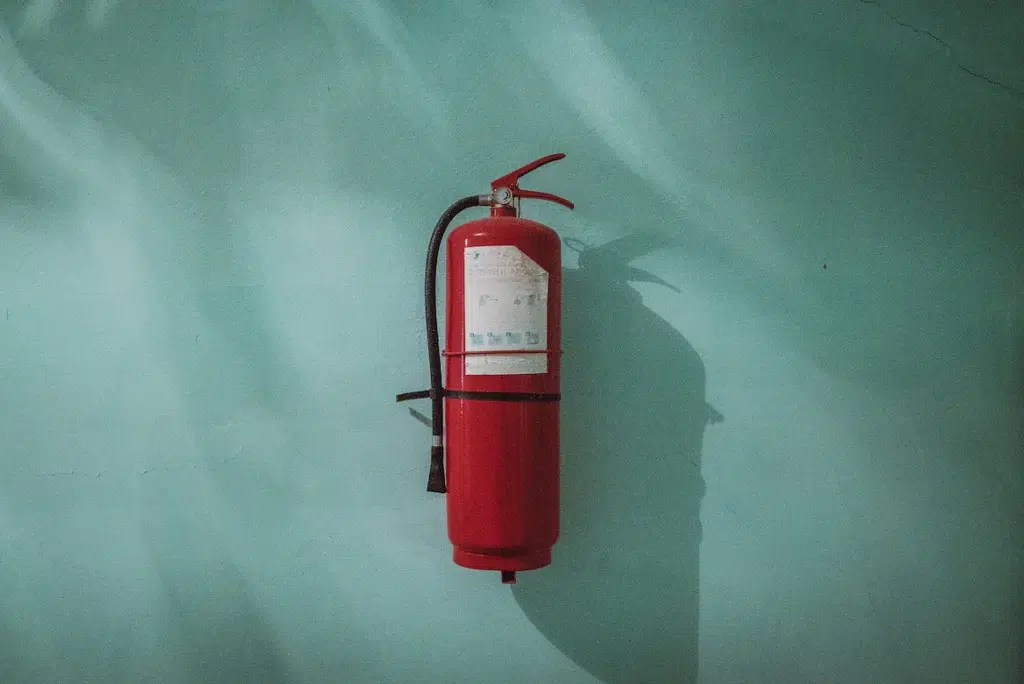 When it comes to short-term rentals, there are certain safety precautions you can take to minimize the risk of incidents and keep your guests safe.
So, while hopefully you'll never have to deal with the nightmare scenario of a house fire at your property (see below), know that you've done your bit to minimize the risks and protect the property, homeowner, guest, and property manager, in the event of a serious incident.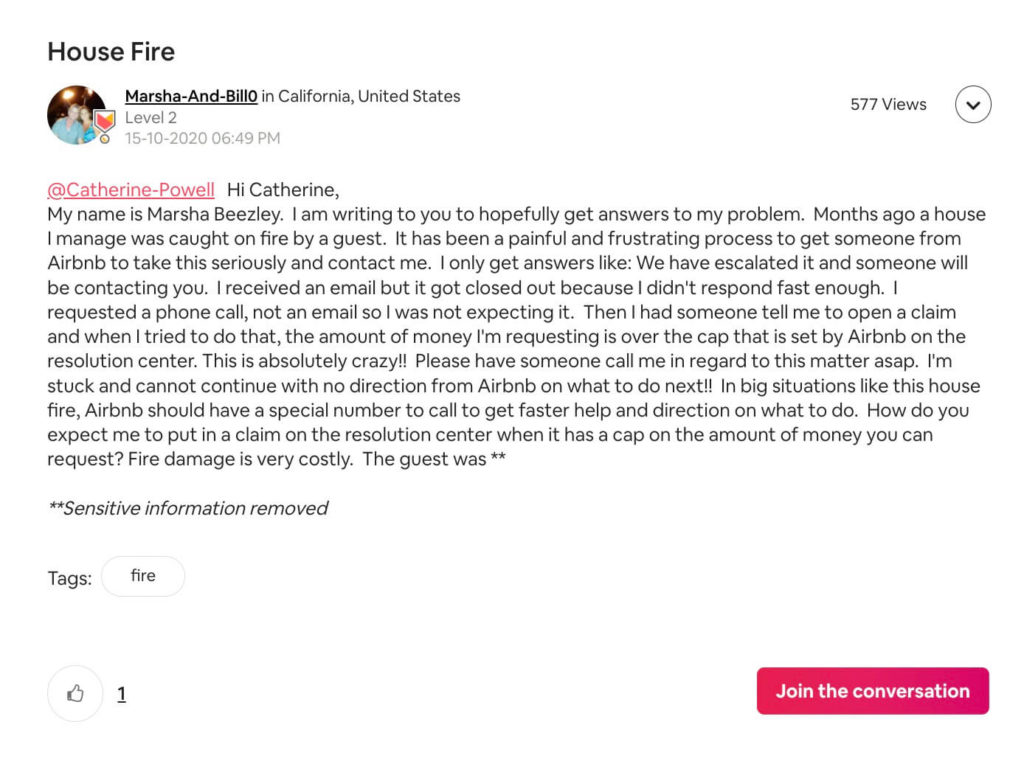 In this post, we look at 10 vacation rental safety recommendations to give your guests a safe, enjoyable vacation and keep your peace of mind.
Protect your business from costly damages with Safely's short-term rental insurance.
How to make your short-term rental a safer place for your guests
The following recommendations are great ways to safeguard your guests against emergencies and unexpected situations. The key is to consider your property and its unique characteristics and needs when making a plan to keep your guests safe.
1. Use keyless entry
Keyless entry is an especially important safety measure to protect your guests. When your short-term rental has keyless entry, you eliminate the possibility of former guests or maintenance staff making a copy of your keys.
An important detail here is to make sure that your keyless entry system is capable of generating unique door codes for each visitor. It goes without saying that a traditional keypad entry system is not a good replacement for a lock and key.
Pro tip: Be sure your smart locks connect to your PMS to maximize automation and minimize work for you. An added bonus with keyless entry is the convenience of contactless check-in for your guests.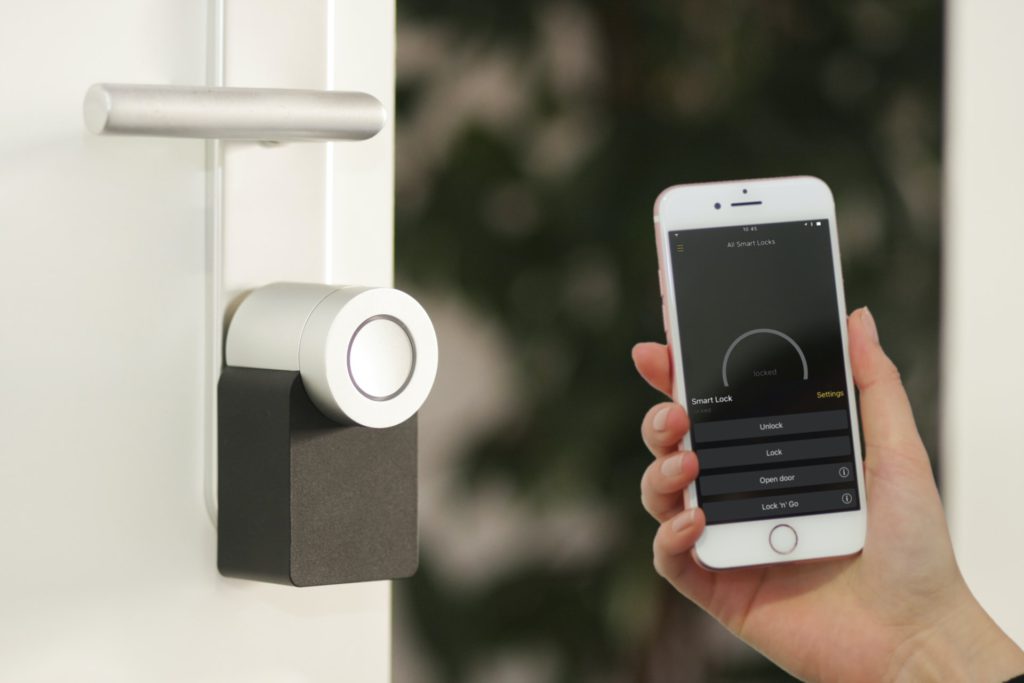 2. Prep your guests properly
Keep your guests out of harm's way by ensuring they know who to expect, when, and why. So, be certain your guests know what you look like and whether to expect your cleaning or maintenance crew.
A good way to prep your guests is by informing them that unless you tell them otherwise, neither you nor a cleaner will be visiting the property during their stay. That way, they know not to open the door to anyone who claims to be you or a trusted member of your crew (unless, of course, it's their takeout delivery).
3. Get vacation rental insurance
As much as you try to protect your guests from harm, accidents happen. When they do, make sure you and your guests are covered with vacation rental damage insurance. The key is to find a policy that comes with robust bodily harm coverage so your guests are covered in the event of physical injury.
When looking for policy options, be sure to choose one that covers every party, from homeowners to property managers to guests. You also want to prioritize a simple claims process and fast payouts. Plus, pay close attention to coverage terms and make sure it includes the contents of your property and structural property damage, which are both essential elements of a short-term rental insurance policy.
Safely offers everything you need in a short-term rental insurance policy:
Up to $10,000 coverage for the contents of your property
Up to $1,000,000 coverage for structural damage to your home
Bodily harm coverage in the case that a guest incurs physical injury at your property
Plus, Safely offers a simple claims process that gets most claimants reimbursed within 4 working days:
"The claims process is insanely simple to go through, especially compared to other industry companies in vacation rentals. It's also a really, really powerful thing when you can make a claim on something that isn't necessarily accidental."
-Natilee Riordan, Monarch Luxury Villas

4. Conduct guest screening
If you have several units near each other or multiple parties staying in one unit, use a guest screening tool to protect your customers from risky renters.
The ID verification that a booking platform like Airbnb or Vrbo offers doesn't do enough to inform you about potential guests, as it doesn't include a comprehensive background check. And a DIY quick check of potential guests on social media leaves plenty of opportunities for potentially problematic guests to slip through the cracks.
That's why you need to use a tool that scans criminal and sex offender databases, international watch lists, and lists of short-term rental guests who have caused issues in the past. Plus, this service should be non-invasive, so guests don't even know it's happening, as well as protect you from legal issues should you choose to deny a guest's reservation (which could also put your Superhost status at risk).
Safely's guest screening tool checks potential guests against:
Criminal databases, court, and driving records
Europol, Interpol, and other international watchlists
Sex offender databases
"The List", a database of guests who have caused issues at short-term rental properties in the past
Safely's guest screening gives you peace of mind and safeguards your property against bad stays, and offers protection against lawsuits should you deny a guest their reservation.

5. Meet safety standards
Unlike hotels, short-term vacation rentals aren't required to follow certain safety regulations or building codes, but that doesn't mean you should ignore them. While the safety standards of a small vacation home will differ significantly from those of a large hotel, you want to be sure you have the basics covered.
That means including smoke alarms and carbon monoxide detectors in your home, as well as an up-to-date fire extinguisher. And if your unit is in an apartment building, be sure that guests are aware of an evacuation plan and fire safety guidelines.
6. Include first aid kits
People don't always think of bringing medical supplies on vacation, which is why including a first aid kit in your short-term rental property is a good idea. This can include things like
Emergency phone numbers
Bandages
Butterfly stitches
Antibiotic ointments
Non-latex gloves
Gauze rolls
Tweezers
It's up to your discretion whether you want to include over-the-counter medications like Aspirin in your first aid kit, as this could lead to potential legal issues. Just be sure that your guests know where this first aid kit is located—the last thing they want to do after slicing their finger is search for the Band-Aids.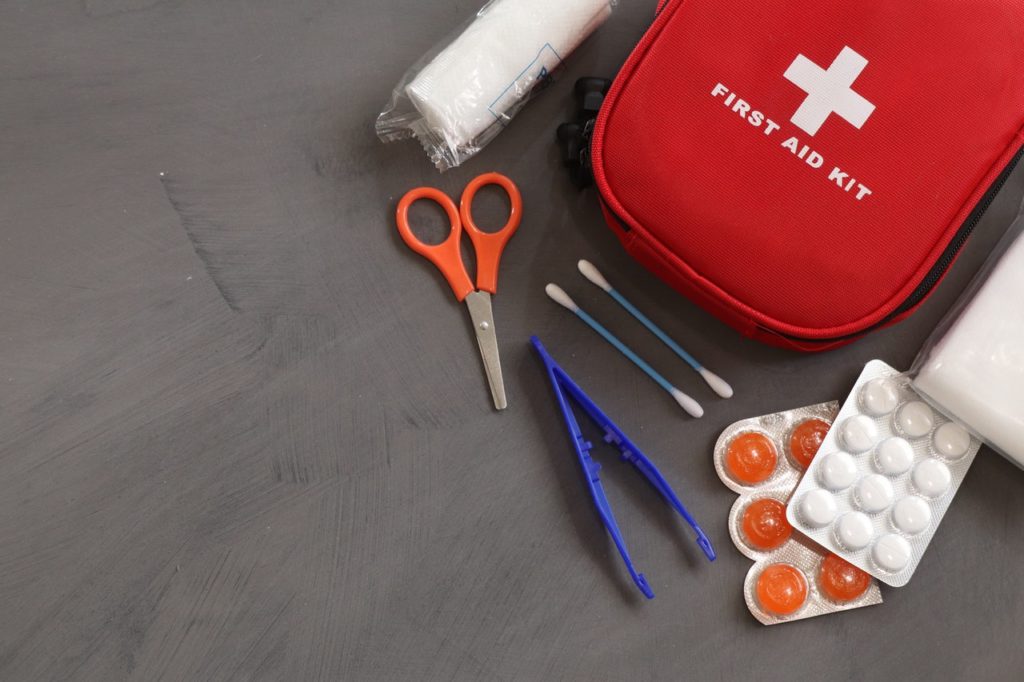 7. Have a well-lit exterior
Many hosts and property managers underestimate the importance of having a well-lit exterior. This is especially vital if your property includes any of the following:
Pool
Hot tub
Firepit
Uneven ground
Unexpected steps

It's so much more likely for a guest to trip on a front porch step if they can't see it well, so keep any areas that your guests may be at night well-lit to prevent mishaps, from minor stumbles to serious falls.
8. Set up security cameras and other monitoring devices
Setting up security cameras at your short-term rental property can be a good idea, but you need to be careful with where and how you install them.
To protect your guests' privacy, they shouldn't record any part of the interior of the home, nor should they be able to record guests' conversions. However, you can set up security cameras outside the premises, for example on the front porch.
And if you have multiple units in one building, for example, you want to secure the safety of all your guests. You can use noise monitoring devices to receive alerts in the event that an unruly party gets underway. Or try a tool like Party Squasher, which monitors the number of devices connected to the WiFi, to track occupancy and prevent your guests from inviting unauthorized visitors to the property.
9. Provide safety supplies
Aside from a first aid kit, you should also provide your guests with essential safety supplies in the case of an emergency. This will vary depending on the nature and characteristics of your property. If your unit has multiple levels and the bedrooms are on the second floor, consider leaving an emergency fire escape ladder under the bed.
Or if your area is prone to power outages, leave flashlights with extra batteries in an obvious, visible location. Think of what you would want in the case of an emergency if you lived in your short-term rental property and be sure to offer that to your guests.
10. Conduct regular safety inspections
Just because you accident-proof your property when you first start renting it out doesn't mean it's set for life. You need to conduct regular safety inspections to ensure that your property is up to standard. The best way to do this is by creating a checklist that you follow each time you or your staff carries out a safety inspection.
Inspect for potential issues like loose steps, tripping hazards, slippery tubs, and broken railings, and be sure to check the state of safety devices like smoke detectors and fire extinguishers. Safety inspections should be done twice a year, at a minimum, and be sure to do an extra inspection before and after extreme weather seasons if that applies to your property's location.
Whether you or a member of your staff carries out the inspections, it's important that you record the state of everything in detail. This will help prevent things from falling through the cracks and protect you against false claims made by guests that cause damage.
Keep your guests and property safe
You can't prevent every possible mishap from occurring at your short-term rental property, but you can be proactive by following these vacation rental safety recommendations. When you take the right precautions, you give your guests the tools they need to enjoy a safe stay and be prepared if an issue does arise.
Protect your business from costly damages with Safely's short-term rental insurance.
Frequently asked questions about vacation rental safety
What are the risks of renting out a vacation home?
When you rent a vacation home to guests, there are implicit risks. Houses don't have the same types of safety codes as hotels, and when guests have access to potentially dangerous items like grills and fireplaces, things can go wrong.
However, you can mitigate these risks by screening your guests ahead of time and getting a specialized short-term rental insurance policy that covers you in the event of an incident.
Are there safety regulations for short-term vacation rental homes?
Unlike hotels, short-term vacation rentals do not have strict safety codes they have to follow. However, as a vacation home owner or property manager, you should prepare your house by taking precautions that protect your property against issues like robbery, fire, and bodily harm incurred by guests.
What happens if a guest gets injured at your short-term rental property?
Most of the time, guests are perfectly safe at short-term rental properties. However, it's not out of the realm of possibility for a guest to slip and fall or experience more serious bodily harm while at your vacation home. The best way to protect yourself if this occurs is by having short-term rental insurance that includes physical injury coverage.
Safely's Short-Term Rental Protection
Predictable coverage for unpredicable moments
Get A Quote
Andrew is the co-founder and CEO of Safely, the industry's leading protection for short-term home rentals through its guest screening and liability insurance.
Subscribe to our articles