Ways to Encourage Repeat Guests in Your Vacation Rental: A Guide for Property Managers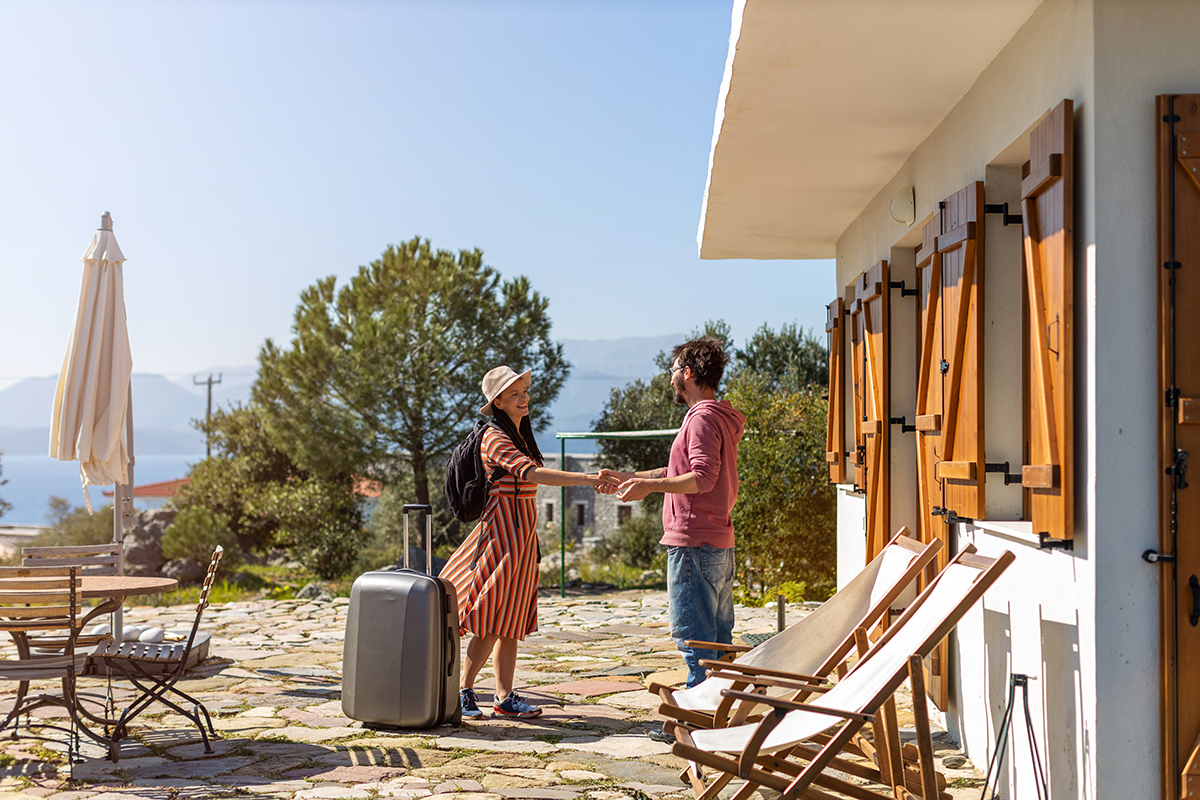 In the ever-evolving realm of short-term property rentals, one of the most significant challenges faced by property managers with a growing portfolio is not just attracting guests but ensuring they return. Repeat guests are a testament to a property's allure, comfort, and to your ability to create a positive overall experience. Their return visits not only affirm the quality of your service but also provide a more reliable revenue source.
So, how exactly can you encourage guests to come back? What strategies can you implement to ensure your guests will want to return? We explore ways to encourage repeat guests in your short-term rental.
Why Are Repeat Guests So Important to Vacation Rentals?
The familiarity and trust that repeat guests bring, coupled with the reduced costs associated with their retention, render them invaluable to your short-term rental business. Additionally, it is a well-established fact that retaining existing customers is significantly less expensive than acquiring new ones.
So, while you shouldn't stop advertising to new customers, assigning a portion of your budget to repeat guest strategies can bring significant returns. Repeat guests come with the benefit of familiarity; they are already aware of your house rules and pricing structure, eliminating the need for extensive explanations. This familiarity reduces misunderstandings and potential disputes, making the rental process smoother for both parties.
Understanding the Wants and Needs of Your Guests
Before you can develop any strategies for repeat guests, it's important to understand why they chose your rental and your area in the first place. What do your visitors value? Do you offer a relaxing haven for remote workers or a fun escape for families? Knowing the type of guests you attract and having everything ready to anticipate their needs is a great way to ensure you keep them returning.
For example, if you're a beach destination, consider providing boogie boards, beach chairs, and towels for added convenience. Is your short-term rental in the mountains? Hot chocolate, a scarf, or a warm beanie would be a delightful surprise. By providing a great experience from the start, you have a better chance of encouraging repeat guests.
If you're unsure where to start, check out our list of the most requested short-term rental essentials and amenities in 2023.
Top Ways to Create Repeat Short-Term Rental Guests
While there's no one-size-fits-all approach to create guest loyalty, there are several methods you can implement that will put you on the right path.
Focus on a Warm Welcome
Nothing gives guests a better first impression than a warm welcome. Some property managers handle pre-arrival information through email. But others take a more personalized approach and are available in person to answer any questions, provide codes and other requested information. If you automate the check-in process, a well-placed note or card placed in the rental is a nice touch.
An example of a welcome note may include information about the property, WiFi password, advice on nearby attractions, and other useful tips. Additionally, you can create a personalized guestbook with local tips and insights. Share your recommendations on the best places to go, what to do while they're there, and where to get great food. If they are staying in a luxury property, event tickets, dinner certificates, perhaps even craft beers or other spirits may be called for to create an impressive welcome.
Cleanliness in Your Rental Property Cannot Be Understated
Cleanliness is a critical factor that can make or break your rental business. Guests will NOT return to a dirty rental, period. It's essential to keep the property clean and free of any clutter before each stay.
You'll want to regularly audit your property to ensure everything is in proper order and that your cleaning teams are doing a good job. This is typically one of the most important things guests expect from a rental, and without it, you risk losing repeat guests, not to mention bad reviews.
Send Personalized Emails After a Guest's Stay in Your Short-Term Rental
Through tailored communication with your guests after they leave, you can make them feel valued and appreciated, fostering a positive relationship. These emails could include special return-guest discounts, updates on new amenities or attractions, or even simple birthday greetings. Such actions can serve as thoughtful reminders of the excellent experience they had at your property and with your property management company.
Furthermore, personalized emails can demonstrate that you're invested in their satisfaction, reflecting positively on your brand's customer service. It's more than just an email; it's a tool to build guest loyalty and secure repeat bookings.
A sample email could read:
Dear [Name],
We loved hosting your sweet family at our beach house last week and hope you had a lovely time! We noticed that it was your [family member's] birthday recently, and we wanted to take this opportunity to wish them the very best. 
We hope you'll return to stay with us again, so please feel free to reach out if you're ever planning another getaway. We'll have the beach chairs waiting for you!
Start A Referral Program to Encourage Repeat Guests
Word of mouth has long been considered one of the most effective forms of advertisement. Referral programs can be an excellent way to encourage satisfied guests to return and share their experience with others.
A referral program should involve incentives for both parties, such as discounted stays or a percentage off future bookings. The reward should be substantial enough that it encourages participants to spread the word but not so generous that it damages your bottom line.
The rewards should also be relatively easy to redeem. You don't want potential guests to have a hard time claiming their reward and getting discouraged from booking in the future. Some great examples of a referral program could include:
Referring guests will receive a 20% discount on their next stay.
New customers referred by existing guests will receive 15% off their first booking.
Existing guests who refer two people in a month will get a free night stay.
Create Special Offers for Returning Guests
One fantastic way to appeal to returning guests is by creating special offers exclusive to them. This could take the form of discounted rates, free nights, free event tickets, or additional amenities during their stay. You could even go a step further and create a loyalty program. This would provide guests with points for each stay, which can be redeemed for rewards such as free stays, or other value-added services.
By creating a sense of exclusivity and appreciation, you're giving guests more reasons to return and book with you again. Always remember the key to guest retention is making them feel valued and special.
Here's a simple example of how you could word this offer in an email to a returning guest:
Dear [Name],
As one of our valued guests, we'd like to extend a special offer to you. For your next stay, we'd like to extend a 10% loyalty discount, with an additional 5% off for any stay over 7 days.
We look forward to hosting you at our property again soon!
Ask For Guest Feedback
Feedback from guests can be a great way to learn what changes you should make and how to serve your customers better. It can also provide an opportunity for them to express their appreciation, which helps foster loyalty and repeat bookings.
The best time to ask for feedback is immediately after check-out, as this ensures that the guest's experience is still fresh in their minds. You can include a survey with questions about the rental property, kitchen amenities, customer service, and more.
If you're left with a negative review, it's essential to address the issues with a professional and open-minded attitude. Guests will appreciate your responsiveness and may be more likely to book from you in the future if they know that their concerns are taken seriously.
Retaining Your Short-Term Rental Guests is Imperative to Successful Marketing
Maintaining a successful short-term rental business requires more than just offering attractive rates and amenities. It's also about building relationships with guests. Encouraging return customers by providing exceptional service, sending personalized emails, starting a referral program, creating special offers, and asking for feedback can all help you build loyal customers. Loyal customers will keep your bookings consistent and your business thriving. 
Safely enjoys being a resource for property managers, hosts, and homeowners. Be sure your properties are covered with a Safely Protection Policy!
Safely's Short-Term Rental Protection
Predictable coverage for unpredicable moments
Get A Quote
Subscribe to our articles