Safely Secures $12 Million to Extend Short-Term Home Rental Insurance Leadership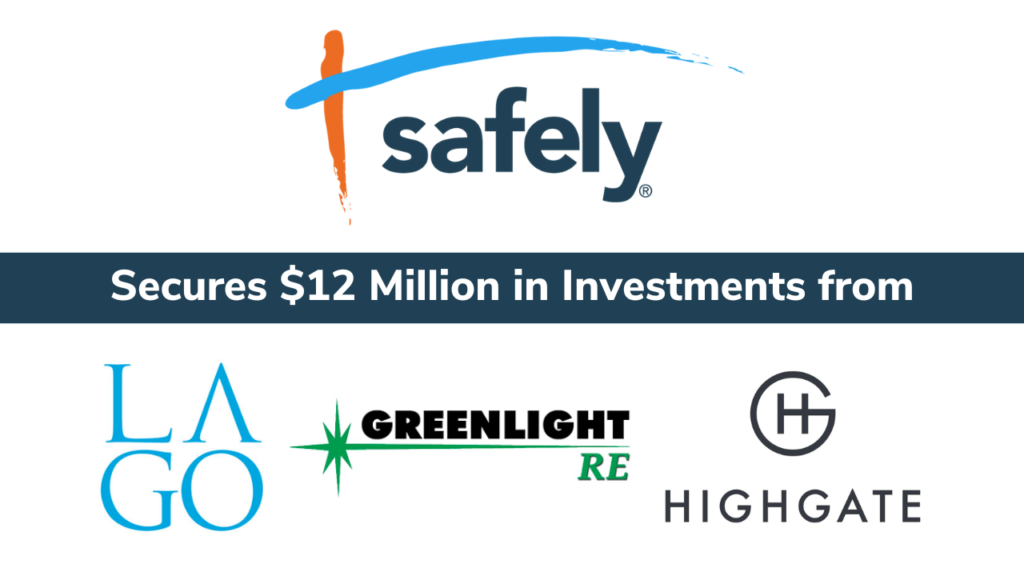 We are pleased to announce we have raised $12 million of venture investment and debt to accelerate our market penetration of Safely's innovative insurance and guest screening platform. LAGO Innovation Fund led the round with participation from Highgate Technology Ventures ("HTV"), Greenlight Re Innovations, and other existing investors.
With the rise of booking platforms such as Airbnb and Vrbo, the short-term home rental market has grown rapidly, and homeowners are using and monetizing their homes in new ways. However, concerns about the possibility of property damage and liability exposure have left many homeowners reluctant to allow internet strangers to enter their homes and sleep in their beds.
Safely addresses these friction points by screening each guest, reducing the likelihood that the homeowner will incur a loss. Safely also embeds commercial insurance protection directly into each reservation through its partnerships with the industry's leading property management systems.
When a claim is made, the property manager can submit it in minutes on Safely's platform, which pays nearly all claims within two business days. Safely has accumulated more than two million nights' worth of data, building a robust view of risk factors within the short-term rental market and the broader sharing economy.
"LAGO and HTV quickly understood the potential of Safely's home rental protection, and we look forward to collaborating with them to make our program world-class," said Andrew Bate, Founder and CEO of Safely. He added, "We are excited to work with Greenlight Re and their recently launched Lloyd's syndicate as it will enable Safely to expand its product offerings worldwide."
"Safely is making great progress and it is clear they are gaining momentum," said Raja Goel, Partner at HTV. "Andrew and his team are building a remarkable company which is evident in the tremendous growth Safely has experienced over the last few years. We look forward to expanding our partnership with them as they continue to deliver innovative solutions in the short-term rental protection market.
Simon Burton, Chief Executive Officer at Greenlight Re, said, "The significant growth of the short-term rental market has occurred despite the absence of a suitable insurance product. Safely has the right product to respond to this demand and has prioritized customer experience through their impressive platform."
Safely's Short-Term Rental Protection
Predictable coverage for unpredicable moments
Get A Quote
Subscribe to our articles