Safely Named One of Top 40 Most Innovative Technology Companies in Georgia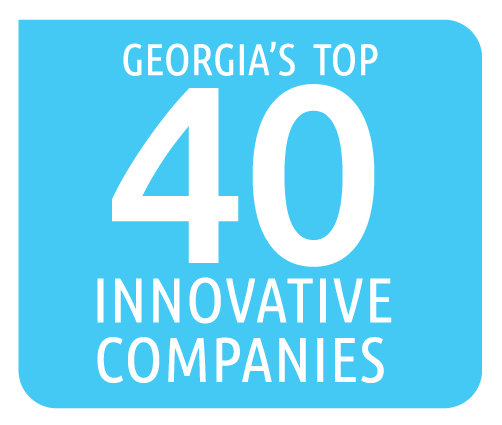 ATLANTA (April 18, 2022)
Safely, the leader in short-term rental protection, is excited to announce it has been named to the Technology Association of Georgia (TAG) list of the Top 40 Innovative Technology Companies for 2022.
TAG's Top 40 Awards, sponsored by Amazon Web Services, Best Buy, and Comcast Business, recognize Georgia-based technology companies for their contribution to innovation and economic growth within the state of Georgia's technology sector.
"TAG is pleased to recognize these top technology companies that help positively impact Georgia's innovation economy," said Larry K. Williams, President and CEO of TAG. "By Elevating, Innovating, and Activating strategies that support the vast technology ecosystem, these companies help advance our state's position on the global technology stage."
Safely is dedicated to creating and delivering comprehensive protection products for homeowners and property managers. Based in Atlanta, Safely has protected over $80 billion in homeowner liability coverage and 1 million guest nights.
"We are honored to be named to TAG's Top 40 Innovative Companies list this year," said Andrew Bate, CEO and Founder of Safely. "TAG inspired me to become a technology entrepreneur in the early 2000s while a student at Emory. I got to meet legends such as Chris Klaus, Charles Brewer, Marc Gorlin, and Michael Reene at TAG events, which kicked off my journey as a technology entrepreneur. Safely is the culmination of this journey, and we've built the right team to protect homeowners and guests in this rapidly-evolving sharing economy and short-term rental industry. Our fellow recipients are the companies we try to learn from and collaborate with as we all do our part to make Georgia's technology ecosystem world-class. We are proud to be included."
Safely and the other companies selected to the Top 40 will have the opportunity to showcase their company's work at the Georgia Technology Summit's exhibition April 26-27, 2022 at the Georgia World Congress Center in downtown Atlanta.
"This year's Top 40 companies represent a wide range of technology industries that power Georgia's innovation economy," said Dennis Zakas, Georgia's Top 40 Innovative Company Awards Chair. "Based on the quality of the winners and the history of the award, it's likely that some of today's Top 40 companies will be the unicorns of tomorrow."
For more information about the 2022 Georgia Technology Summit and to register for the event, visit https://GeorgiaTechnologySummit.com. Follow the conversation on Twitter through #GTS2022.
About Safely
Safely is the premier provider of short-term rental protection. With rigorous guest screening and comprehensive short-term rental insurance, Safely helps homeowners and property managers grow revenue, reduce risk, and confidently provide a better guest experience. Based in Atlanta, Safely has protected over $60 billion in homeowner liability over more than 1 million guest nights since its inception.
About the Technology Association of Georgia (TAG)
TAG's mission is to Connect, Promote, Influence and Educate Georgia's technology ecosystem to advance the innovation economy. Through those four foundational strategies TAG serves the technology community, helping to support, grow and ignite tech leaders, companies and the overall Georgia economy.
TAG serves more than 30,000 members statewide through regional chapters in Metro Atlanta, Augusta, Columbus, Macon/Middle Georgia, and Savannah. TAG hosts more than 150 events each year and serves as an umbrella organization for 26 professional societies.
TAG provides networking and educational programs; celebrates Georgia's technology leaders and companies, and advocates for legislative action that enhances the state's economic climate for technology.
Additionally, the TAG Education Collaborative (TAG-Ed) focuses on helping science, technology, engineering and math (STEM) education initiatives thrive.
For more information visit the TAG website at www.tagonline.org. To learn about the TAG-Ed Collaborative visit www.tagedonline.org.
Protect your business from costly damages with Safely's short-term rental insurance.
Safely's Short-Term Rental Protection
Predictable coverage for unpredicable moments
Get A Quote
Safely, an Atlanta based company, offers short-term rental insurance through On Demand Insurance, along with guest screening to property managers and homeowners to help turn internet strangers into trusted guests. Whether you list a property you own or you manage a portfolio of vacation rentals, Safely is here to help!
Subscribe to our articles