Why a Vacation Rental Liability Waiver Leaves You Vulnerable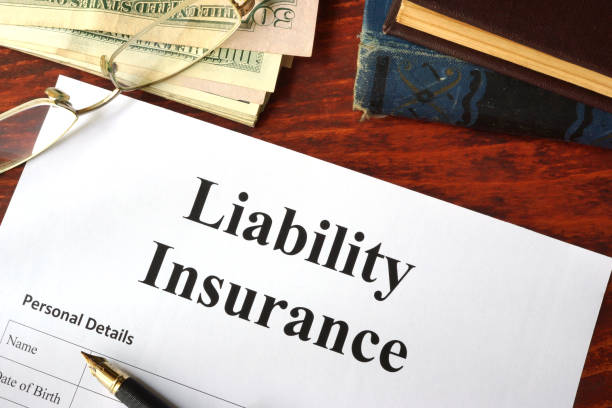 When you're looking to protect yourself against being sued by a guest, a vacation rental liability waiver can seem like a great idea. But the reality is they don't do enough.
And it's confusing to figure out what their role exactly is. With little content available on waivers of liability, it can all be overwhelming. You might be asking questions such as:
Do liability waivers cover property damage?
How do liability waivers protect homeowners against personal injury claims?
What are the problems with liability waivers?
We're here to guide you through all of this.
Legal protection is essential as a homeowner or property manager, but it is only with comprehensive insurance that you can rest easy. Without, you can lose time and money trying to understand complicated processes and even going back and forth with your guests in court.
This article is here to help you understand the problems with vacation rental liability waivers and to show you a stress-free alternative.
Protect your business from costly damages with Safely's short-term rental insurance.
What is the purpose of a waiver of liability?
A waiver of liability is an agreement between two parties in which one gives up the right to claim against the other in court. In the case of a vacation rental liability waiver, this is to protect the vacation rental owner or property manager, and will usually relate to bodily injury claims or property damage.
For example, a simple Airbnb slip and fall can cause major problems for unprotected property operators, but in signing a liability waiver, the guest acknowledges their awareness of any risk involved in the stay and takes full responsibility for any injury that occurs.
What's the process for a damage waiver?
Vacation rental sites will not typically cover damage caused by short-term renters—which is something we know you probably worry about when thinking about how to prepare your house for Airbnb stays.
So, a damage waiver fee allows you to protect yourself against any minor incidents that may occur during a guest's stay—from broken glasses to stains.
Normally, the guest will pay you a prepaid non-refundable damage fee instead of a security deposit. Though they still have to follow the rules and regulations set out in the rental agreement, they won't be held accountable for accidental damage so long as they report it.
Instead, a damage waiver protection company will pay you or the property owner the compensation.
What are the problems with liability waivers for vacation rental operators?
Though they might initially seem like an easy solution to protect yourself and your home, liability waivers also come with a number of issues you should be aware of.
Increased risk to property managers and owners:
The onus is put on the property manager owner with a liability waiver. They may have to deal with the stress of navigating court and they're very likely to face unexpected costs. For example, though many don't realize it, damage waiver protection companies typically will not pay out for any of the following:
Intentional damage such as that caused by parties
Damage that isn't reported during the stay
Personal property that is stolen or lost
With specialized vacation rental insurance like Safely's, you'll be covered for all of the above, but you'll only pay insurance fees for when you have a booking. You'll dodge the costs of lengthy legal processes, and save both time and money!
Risk of waiver complications
If you're wondering "can vacation rental guests sue the host?" the answer is yes. And a liability waiver will not necessarily protect you.
Waiver laws are subject to change across states, and this can make court proceedings long and complicated. In New York, for example, courts require that the waiver uses the word "negligence" in order to be enforceable.
Using short-term rental insurance allows for clear-cut protection. Damage to contents, bodily injury, and property damage can all be covered without the need for court or legal advice.
Impaired guest experience
Vacation rental liability waivers present a number of issues to guests. The main ones are:
The assumption of risks lies solely with them
Damage waivers present additional charges
They will have to pay for attorney's fees if a court case goes ahead
This is why insurance provides a clearer, cheaper, and more comforting solution for people staying in a short-term rental property. When a claim is made, everyone's backed with coverage.
Do you need a liability waiver if you have insurance?
Specialist short-term rental insurance replaces any need for a liability waiver. Guests are covered for bodily injury and property owners are covered for damage to their contents and property.
With no need for legal procedures or complicated admin in the case of a claim, both parties save time and money. In short, each party can rest assured and enjoy a good stay!
Here's a handy guide exploring what trustworthy insurance covers compared to liability waivers:
| | |
| --- | --- |
| Short-Term Rental Insurance | Liability and Damage Waivers |
| Damage to home and contents caused by accident and negligence is covered | Accidental property damage that is reported during the stay is covered |
| Injury to guests is covered | Right to claim when injured is waived by the guest |
| Liability lies with insurance company | Assumption of liability lies with guest |
| There is almost never a need for lawyers or court cases | Enforcing a waiver could mean using a lawyer/going to court |
So with short-term rental insurance you not only receive the benefits of great coverage, you also avoid conflict with your guests.
And with Safely, you can also get free automated and non-intrusive guest screening that alerts you to risky renters. This includes felons and people on our proprietary database of known destructive guests.
The power of short-term rental insurance
While a vacation rental waiver can be complicated and costly, short-term rental insurance provides complete reassurance and coverage for property owners and managers alike.
Safely covers you up to $1,000,000, paying out the next day for claims under $1,000. With an easy three-step claims process, you can relax knowing you won't have to deal with complicated paperwork or court proceedings. And you'll always have someone to turn to for any queries about your claims.
You can even charge your guests additional costs for the insurance, and make a profit! We're your partner as you grow your short-term vacation business.
Protect your business from costly damages with Safely's short-term rental insurance.
Frequently asked questions about vacation rental liability waivers
What are some of the risks of renting out a vacation home?
The two major risks of renting out a vacation home are damage to property and belongings and injury to guests who are staying at the property. Both of these issues can be time-consuming and expensive to fix. However, they are also both covered when you choose a short-term rental insurance policy such as Safely's.
How do I protect my vacation rental property?
To protect your vacation rental property, you need to go beyond CCTV and alarm systems. Select a high-quality insurance provider that covers your home, its contents, and its visitors, and vet the people who enter your home using a thorough screening process. When you purchase liability insurance with Safely, we offer guest screening using our leading technology at no extra cost.
Should you use a vacation rental liability waiver template?
In short, no. A vacation rental liability waiver template provides no guarantee of coverage. They can be missing the key phrases that will protect you against bodily injury claims and provide damage indemnity. You will have to spend additional money and time getting it approved by a lawyer. And in the time it takes to do all of this, you could just be securing yourself and your property with short-term rental insurance.
How do I get a liability waiver?
While you can find liability waiver templates online, it is always best to use a lawyer so as to ensure its enforceability in your state or region. However, even with appropriate legal support, getting a liability waiver can be complicated and lengthy. To save money and time, and to ensure complete coverage, it's always best to choose short-term rental insurance.
What is the difference between a liability waiver and other forms of waivers?
The main difference between a liability waiver and other forms of waiver is that a liability waiver is entirely separate from an insurance policy. Whilst a waiver of premium, for example, will be incorporated into a policy in order to dictate the circumstances of payout, a liability waiver is a distinct document.
Do liability waivers provide protection against property damage?
Liability waivers provide little protection against property damage. A damage waiver protection company will pay out for accidental damage that is reported during the rental period. However, they will not pay for lost or stolen property or intentional damage. Short-term rental property insurance provides comprehensive cover against damage to the home or its contents.
How do liability waivers protect homeowners against personal injury claims?
By signing a liability waiver as part of a lease agreement, a guest acknowledges their awareness of the risks involved with staying at a property or using its equipment. In theory, this absolves the property owner or management from responsibility for injury. However, liability waivers are not always enforceable. For full coverage of personal injury, short-term rental insurance is best.
Safely's Short-Term Rental Protection
Predictable coverage for unpredicable moments
Get A Quote
Andrew is the co-founder and CEO of Safely, the industry's leading protection for short-term home rentals through its guest screening and liability insurance.
Subscribe to our articles