Protect Your Property: Airbnb Insurance Guide for Hosts [Updated 2023]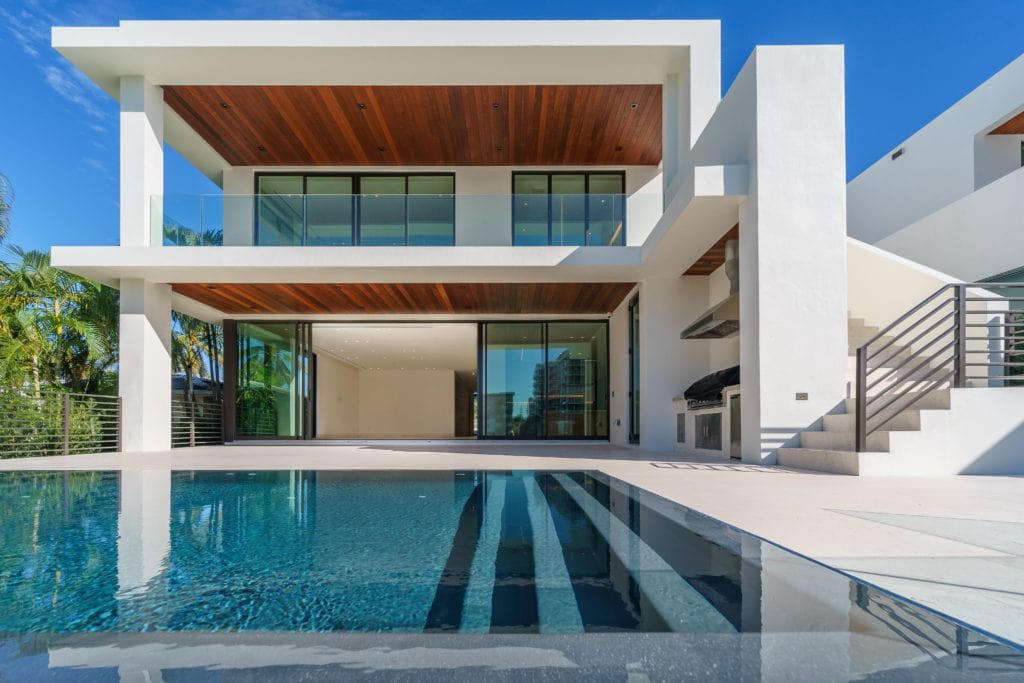 As a property owner, protecting your investment is the top priority, whether you're considering turning it into an Airbnb rental or already have a successful rental business. At Safely, we know the importance of being prepared for the unexpected. In this article, we help you evaluate the protection provided by Airbnb's AirCover, and we explore the key considerations in choosing the right insurance coverage for your rental property or properties.
Does Airbnb Offer Insurance?
Airbnb's AirCover program offers free protection for hosts against guest damages, including coverage for extensive cleaning and income loss due to damage or cancellations. While AirCover may seem like a comprehensive solution, it has considerable limitations. Some examples of these are:
It does not cover damages or injuries resulting from illegal activity or criminal behavior.
It does not cover damages or injuries that result from natural disasters, unless the host has purchased additional coverage for this type of event.
It limits the amount of coverage provided for certain types of damages or injuries.
Is AirCover Insurance?
The short answer is no. Instead of a conventional insurance policy, it is more of a host protection program. It also requires that guests accept responsibility, which is not an easy task if you're dealing with a difficult guest. The liability coverage offered by AirCover is very narrow compared to what can be provided by a dedicated insurance policy, and it is not a substitute for personal or business insurance. Additionally, filing a claim with Airbnb can be time-consuming and may not result in full compensation for damages. However, a dedicated vacation rental insurance policy from a reputable provider such as Safely will not only provide a swift and transparent claims process, but can also cover a variety of issues such as bodily injury, property damage, and protection for the contents of your home.
What Type of Issues Arise When Claiming Through AirCover?
AirCover may not be the silver bullet that Airbnb hosts were hoping for. Concerns have been raised in the Airbnb Community about the effectiveness and reliability of AirCover, particularly in relation to difficult claims processes, delayed payouts, and the risk of bad reviews. Some hosts have even reported losing rental income during the drawn-out claims process. To file a claim, hosts must fill out an intake form and provide evidence of the incident. After filing a claim, Airbnb or the insurer will investigate the case, which can take from five to seven days or longer. If the claim is approved, hosts may receive full or partial reimbursement. However, if the claim is denied, hosts may need to hire a personal liability lawyer to protect themselves from potential lawsuits.
Does Standard Homeowners Insurance Cover Airbnb Rentals?
Hosting on Airbnb can be a great way to earn extra income from your property. But with opportunity comes risk. Did you know that relying solely on your homeowners insurance policy for protection may not be enough? Homeowners insurance policies typically exclude liability coverage for any business activities conducted from your home, including short-term rentals. So, if your guest accidentally damages your property or suffers an injury while staying at your Airbnb, you could be left to pay the damages out of your own pocket.
If you only rarely host guests, your homeowners insurance policy provider may offer some coverage as long as you inform your provider in advance. But if you are hosting guests on a regular basis, this limited coverage will very likely be nullified. In that case, you need to secure additional coverage through either an Airbnb insurance endorsement, which many insurance providers offer, or a commercial policy. However, with add-ons or additional insurance policies, there's no guarantee a claim for liability or personal property damage will be approved.
Does Landlord Insurance Cover Airbnb Rentals?
Landlord insurance can provide coverage for damage or injury that occurs on your rental property, and can offer liability protection for anyone living on your property, but it may not be the best fit for short-term Airbnb rentals. While your landlord insurance policy may provide coverage for long-term renters, it may not cover the unique risks that come with short-term vacation rentals. Landlord insurance may cover loss of rental income if your property is damaged by a problem the policy covers, yet it is not designed to cater to the short-term rental model.
Does Commercial Property Insurance Cover Airbnb Rentals?
Commercial property policies can provide coverage for incidents such as fire, theft and natural disasters. Short-term rental insurance is still needed to cover the specific risks associated with Airbnb rentals. Fortunately, short-term rental insurance can be a cost-effective add on since options include only paying for occupied nights.
Choosing an Airbnb Insurance Policy
When shopping around for an Airbnb insurance plan, there are a few key factors to keep in mind. First, pay attention to the claims process and how quickly the payouts are issued. Second, make sure the plan includes coverage for structural damage, personal liability, bodily harm, property contents, and guest screening options. Finally, it's crucial to find an insurer that provides specialized coverage for short-term rentals (protecting the homeowner, property manager, and guest), and not just a standard homeowners insurance policy or add-on endorsement. For example, in the case of a slip and fall accident that occurs on your rental property, without adequate coverage you could be held liable for medical expenses and other damages incurred by the guest. But with the right coverage, your insurance policy will take care of these costs and protect your financial assets.
The Best Option for Airbnb Insurance: Short-Term Rental Insurance
Here at Safely, we are committed to helping our customers thrive. We take pride in offering the best protection for short-term rentals and offering rigorous guest screening and comprehensive insurance coverage so that you can focus on growing revenue while reducing risk. We understand the importance of a quick and easy claims process, which is why it's possible for our customers to submit a claim within five minutes. Ninety percent of Safely's claims are paid in three days on average, and most claims under $1,000 are paid in just one day. We offer flexible and affordable policies with "per-night" pricing starting as low as $8. And, our coverage is designed to protect all parties, ensuring peace-of-mind for property managers, homeowners, and guests.
Safely's Short-Term Rental insurance
Predictable coverage for unpredictable moments.
Safely's Short-Term Rental Protection
Predictable coverage for unpredicable moments
Get A Quote
Subscribe to our articles