Safeguard Your Airbnb: Navigating the Biggest Airbnb Risks for Hosts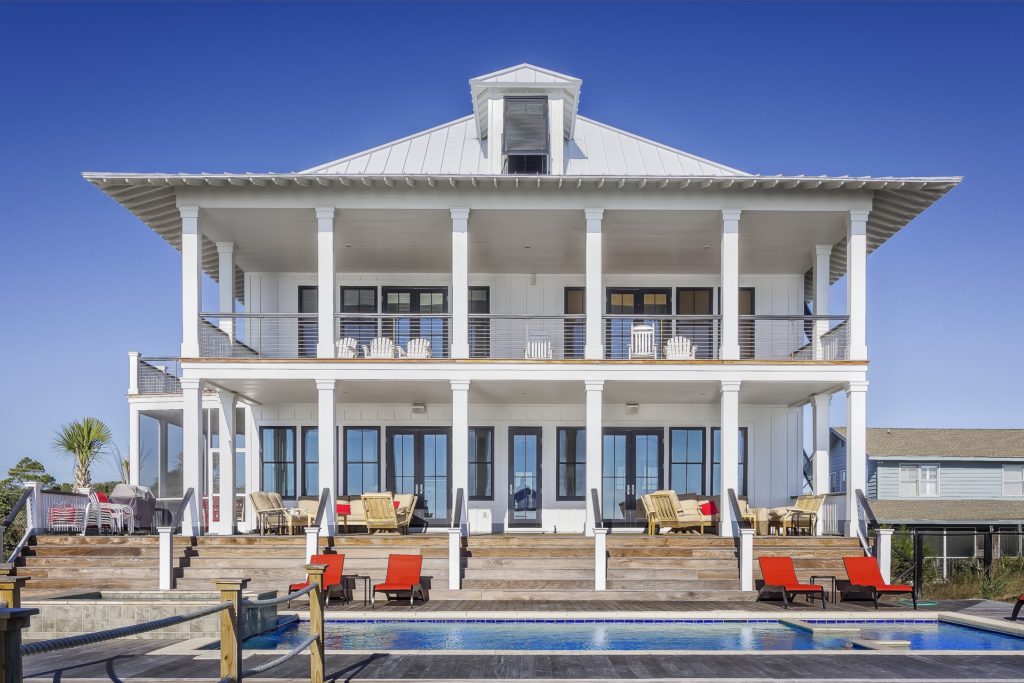 As an Airbnb host, you've probably experienced the thrill of having guests from all over the world stay in your home. But along with the excitement of hosting comes a set of potential risks and liabilities you need to be aware of. Whether it's preventing property damage, legal issues, or uninsured losses, being proactive in protecting yourself and your property is crucial for a successful and profitable Airbnb experience. In this blog, we'll take a closer look at the biggest Airbnb risks for hosts and how to mitigate them.
Airbnb Problems with Guests
As an Airbnb host, you're opening your home to strangers and trusting them to take good care of your property. While many guests are responsible and respectful, there are always risks involved.
Parties and Illegal Activities. No one wants to think about the possibility of guests engaging in illegal activities on their property, but it's a risk that needs to be considered. Be it loud parties that disturb neighbors or illegal drug use, hosts can face serious legal trouble if guests engage in activities like these during a stay.
Bad Reviews. A negative review from a guest can significantly impact a host's reputation and future booking prospects. In today's digital world, a single bad review can easily be seen by thousands of potential guests and can negatively affect a host's income.
Property Damage. Property damage caused by guests is one of the biggest risks for Airbnb hosts. From spilled drinks to broken furniture, damage to your rental could result in a loss of use and income.
Guest Injuries. No one wants to think about the possibility of a guest being injured while staying in their rental, but this is an actual risk. From slips and falls to accidental injuries, hosts can be held liable if a guest is injured on their property.
Theft of Personal Belongings. It's a host's worst nightmare to have guests' personal belongings stolen during their stay. Be it jewelry or electronics, hosts may be responsible for compensating guests if any of their belongings are stolen while staying in the rental.
Threat of Canceled Bookings. Canceled bookings can result in significant financial losses for Airbnb hosts. Whether it's due to a guest's last-minute change of plans or an emergency, hosts need to be prepared for the possibility of lost income from canceled bookings.
Did you know that 70% of all bad stays are caused by just 14% of guests? That means repeat offenders are the main cause of bad stays and represent the biggest risk to your home. Knowing who is staying in your short-term rental property is key. Hosts can determine this by conducting a rigorous guest screening that significantly reduces the risk of being faced with problematic guests.
Hosts can take steps to minimize the various risks associated with potential guests by using guest screening and providing clear communication of house rules and expectations ahead of time.
Airbnb Legal Problems
Another big risk for Airbnb hosts is the ever-changing legal landscape. Here are some things to watch out for:
Zoning Problems. One of the biggest legal risks for Airbnb hosts is renting out a property that isn't zoned for short-term rentals. Hosts should examine local bylaws and zoning regulations to ensure their Airbnb rental is legal.
Changing Regulatory Environments. As Airbnb continues to grow in popularity, regulations regarding short-term rentals keep changing. Hosts need to stay informed about these changes and make sure they are following all relevant regulations to avoid legal issues.
Stay ahead of any changes or revisions to laws and local regulations by being involved with and aware of what's happening at the state level. Doing this is crucial, as there can be significant differences between what is allowed in one location and not in another. For example, New York has strict regulations that require any rental of fewer than 30 days to have the host present during the guest's stay. In Santa Monica, hosts must live on the rental property during their guest's stay, register for a business license, and pay a 14% tax to the city. In Denver, a lodging facility license is required to rent a property, and only primary residences are allowed to be rented.
Tuning in to local laws and regulations will keep you informed and ensure you stay in compliance.
Other Airbnb Problems for Hosts
Uncertainties and issues unique to a specific property or location could always arise unexpectedly. However, recognizing the most pressing and common concerns is key to ensuring that you're prepared and ready to mitigate harm when problems arise. Some other concerns may include:
Income Uncertainty. Hosts often rely on Airbnb rentals as a source of supplementary income, which can be unpredictable as bookings can be last minute or subject to cancellation. This can be particularly difficult for hosts counting on the rental income to pay bills or meet other financial obligations. In these instances, it's important for hosts to have a backup plan in place and to make sure they have the financial stability to weather these types of setbacks.
Squatters in Your Rental. Squatting, or unauthorized guests taking up residence in your rental, is a rare but actual risk for Airbnb hosts. To minimize this risk, hosts should clearly communicate their house rules and expectations with guests and seriously consider purchasing insurance. From the legal process of evicting squatters to the cost of repairing any damage they may cause, hosts need to be prepared for what having squatters in their rental could mean.
Airbnb Problems with Insurance
Finally, being aware of the pitfalls of insurance when it comes to Airbnb hosting is important. Here are a few things to watch out for:
Homeowners' insurance doesn't cover Airbnb properties. Many standard homeowners insurance policies don't cover damage caused by Airbnb guests. This can leave you paying out of pocket if something goes wrong.
Complicated claims processes. Even if your homeowner's insurance does cover your Airbnb rental, the claims process can be complicated and time-consuming, leaving you without the funds you need to make repairs or replace stolen items.
Airbnb's Host Damage Protection (formerly Host Guarantee) offers up to $1 million in coverage for damages caused by guests. However, it's not an insurance policy but rather part of the host protection program called AirCover. Airbnb highly recommends that homeowners get a separate insurance policy. The Host Guarantee only covers specific types of damage and not all damages may be covered. Some exclusions include losses after the booking period, damage caused by natural disasters, inventory losses caused by guests, and theft of information stored on house computers. Hosts are responsible for reporting issues within a short window and asking the guest to accept responsibility. Hosts must provide evidence to Airbnb's AirCover team and continue to follow up until a resolution is reached. And while Hosts don't need to pay for the Host Damage Protection since it's automatically added to every listing, it can open you to significant liability.
Minimizing Airbnb Hosting Risks
Hosting on Airbnb does come with its share of risks, but with proper preparation and protection, these risks can be minimized. From clearly communicating your expectations with guests to ensuring comprehensive guest screening and purchasing comprehensive insurance (check out our detailed article on the best insurance options for airbnb hosts), there are many steps you can take to ensure a safe and successful Airbnb experience.  And this is where Safely comes in. As a company that specializes in short-term rental insurance coverage, and offers rigorous guest screening that follows a strict and legally compliant process to verify a person's identity and background, Safely keeps Hosts in great hands. 
With Safely, a Host can get coverage of up to $1,000,000 and can include the cost of insurance in their fees. With a quick and simple claims process, most claims are paid out in less than a week. . Safely's insurance policies offer coverage for property damage, theft, and liability, and provide 24/7 support for hosts in case of an emergency. With Safely insurance, hosts can have peace of mind knowing that they are protected against the unexpected, leaving hosts to focus on the real need of growing revenue.
Safely's short-term rental insurance provides best-in-class protection, backed by professionals who care.
Safely's Short-Term Rental Protection
Predictable coverage for unpredicable moments
Get A Quote
Amber is the Claims Leader at Safely and has been with the company for over four years. She manages a team of claims adjusters, working with company leadership to improve processes, maintain accurate documentation and educate team members across various departments on best practices. Before joining Safely, Amber worked as a GAP Adjuster Supervisor. Her early career includes serving as a customer service representative and unit manager at Assurant Specialty Properties as well as business operations manager at Farmers Insurance. Amber was born in Dayton, Ohio and earned a Bachelor of Science degree in Finance.
Subscribe to our articles