Top 6 Vacation Rental Security Tips for 2023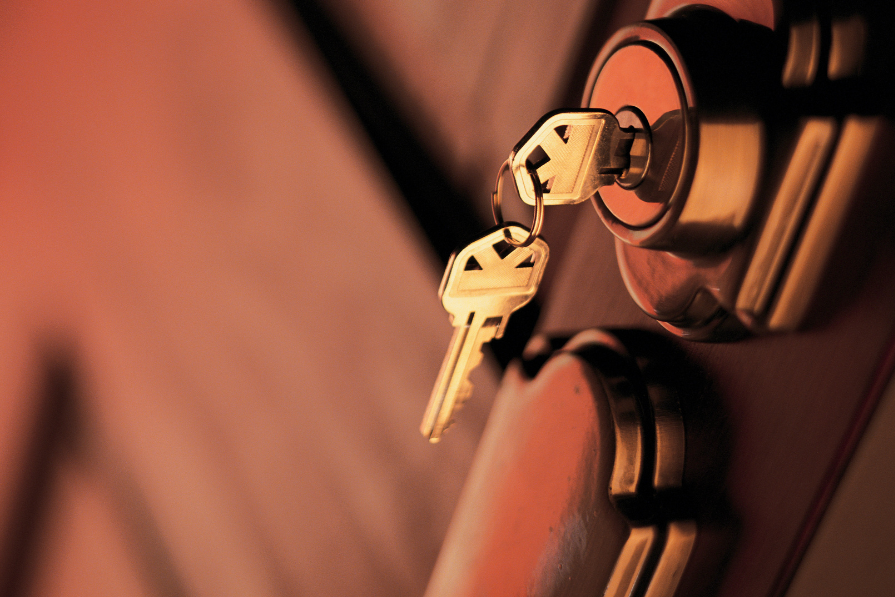 As more people continue to flock to vacation rentals, it's more important than ever to maintain adequate security measures to protect your property management business and your guests. From installing smart locks to using guest screening, there are numerous ways to enhance the security of your vacation rental. In this article, we delve into some vacation rental security tips for 2023, each designed to offer peace of mind for both homeowners and guests alike.
Verify Your Guests
Everyone wants to rent to respectful guests, and while most people are great, there will always be a few bad apples who could do harm to your property. We've been known to call it "vacation brain." To ensure peace of mind, it's important to verify the identity and background of every guest before they check in through guest screening. By running a comprehensive background check, you can avoid headaches down the road, such as
Identity fraud
Money launderers
Interpol wanted persons
Sex offenders
Felony records
Suspicious IP addresses
Safely's guest screening also includes the SafelyScore, a proprietary database of bad stays where guests have caused damage to a vacation rental.
Once you have this information in hand, you can make an informed decision about your new guests, which can either be a confirmation of their suitability or a denial of access. By identifying risky guests, you can protect both your property and future guests.
Invest in Short-Term Rental Insurance
You can't anticipate what will go wrong, so it's best to be sure you're completely covered. Don't make assumptions: do the research and choose the coverage that works for you.
From the self insured to collecting hefty damage deposits, property managers have used a variety of insurance options over the years. But the advent of short-term rental insurance has upped the ante when it comes to protecting your property and investment. Remember, it's important to have both liability and damage coverage. With vacation rental insurance provided by On Demand Insurance LLC, Safely insures up to $1,000,000 of liability coverage for bodily injury and damage to the home and $10,000 of contents and belongings coverage for the homeowner and guest.
To realize what might go wrong, here are a few examples of claims that we've covered in the past year:
Slip and Fall – "The guest fell on ice in the driveway and heard a loud 'pop.' She was immobilized for the rest of her vacation and later diagnosed with a fully ruptured quadriceps tendon requiring surgery and physical therapy."
Bad Dog! – "Guests had five large unauthorized dogs in the home. The mattress, sofa, and patio furniture had to be steam cleaned to get urine stains off. Everything was covered in dog hair and urine stains."
Stolen Electronics – "Guests stole over $10k worth of Sonos sound equipment."
Use Keyless Entry in Your Vacation Rental
Keyless entry systems, such as digital locks or smart locks, are a fantastic investment for vacation rental properties. They not only improve the security of your property but also add an element of convenience for both the host and the guest. Traditional physical keys can be lost, copied, or stolen, leading to possible unauthorized access. However, keyless entry systems mitigate these risks by allowing hosts to change access codes between guests. Moreover, they eliminate the necessity for in-person key exchanges, providing guests the flexibility to check in at their convenience.
Some advanced systems even offer remote access control, allowing hosts to manage access to their properties from anywhere in the world. As a reminder, ensure that your chosen system complies with local laws and regulations regarding privacy and data security.
Install Security Systems
Investing in a quality security system can be a game-changer for your vacation rental. Security cameras, intruder alarms, noise monitoring, and motion sensors offer an extra layer of protection for your property and give your guests peace of mind.
Security cameras installed at strategic locations, like entrances, can deter potential trespassers and provide evidence in case of vandalism or theft. Meanwhile, intruder alarms can alert local authorities if an unauthorized person attempts to enter the property. Motion sensor lights can illuminate dark exteriors, discouraging potential intruders and providing a safer environment for your guests.
Not only do they help protect your property, but security systems also provide invaluable peace of mind. Guests are more likely to book properties equipped with secure features, knowing that their safety is a priority for the host.
Full Compliance with All Vacation Rental Safety Standards
Compliance with safety standards is a non-negotiable aspect of owning a vacation rental. State and local municipalities are releasing new standards regularly, so be sure to stay up to speed on what's required in your area. Primarily, compliance involves equipping your property with functional smoke alarms, carbon monoxide detectors, and fire extinguishers. These devices are vital in alerting guests to potential dangers and averting life-threatening situations. It's essential to regularly check and maintain these alarms to ensure their functionality. Don't forget you must adhere to the laws that govern pool and hot tub safety such as a pool alarm, fencing and other requirements.
Additionally, it's also helpful to provide a well-stocked first-aid kit that can cater to minor injuries or medical situations. This kit should include band-aids, antiseptic wipes, tweezers, medical tape, and a digital thermometer, among other essentials.
By complying with these safety measures, you not only uphold your responsibility as a host but also nurture a sense of security among your guests. After all, a guest who feels safe is more likely to provide a positive review and consider a return visit.
Invest in Regular Property Inspections
Periodic inspections are an essential part of maintaining a safe and secure vacation rental. Regularly inspect your property for any damages or minor repairs that need to be addressed, such as leaking faucets or broken locks. Some short-term rental management companies perform these inspections twice a year, but you should plan to inspect your home after prime season has ended at the very least.
Routine maintenance is also important for checking the functionalities of security systems like smoke alarms and carbon monoxide detectors. Pool access and residential elevator safety are two areas that should be on your regularly scheduled inspections. After the checkout of each guest, inspect your vacation rental for any additional damages. Take particular note of stairways and balconies to ensure they are safe and secure for the next guests.
Conclusion: Secure Your Vacation Rentals by Keeping Your Guests Safe
Whether you're a seasoned vacation rental owner or just getting started, security is always going to be of utmost importance. By taking steps like investing in insurance, installing keyless entry systems, and using security cameras and motion sensors, you can ensure your property remains safe and secure for both you and your guests.
It is essential to comply with safety standards and conduct periodic property inspections to guarantee that your vacation rental is always up to code. It's always a best practive to be the thoughtful property manager who provides guests with the peace of mind they need to enjoy their stay.
Safely's Short-Term Rental Protection
Predictable coverage for unpredicable moments
Get A Quote
Related Resources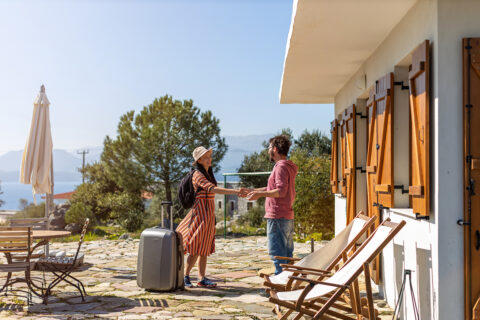 Ways to Encourage Repeat Guests in Your Vacation Rental: A Guide for Property Managers
Subscribe to our articles